basic listing: create a page for your business
share this page with a friend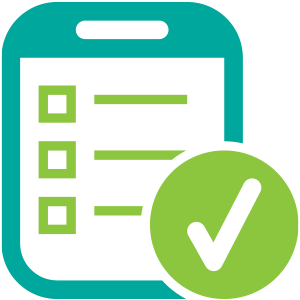 Congratulations! You've taken the first step to reach new expat families in Marbella and the Costa del Sol.
The next step is to enter the text and images that will appear on your listing in the fields below. After you enter your information, our Web Editor will verify the content with you by email and send you an invoice.
We can't wait to get started!
Start Here!
Creating your own page listing is easy. Simply follow the directions below. NOTE: A valid name and email address is required to validate your listing and publish your page.
Other cool places that have been built on this site!
Click below to see details of pages from other visitors to this site...

How to create a page to promote your business or event
STEPS TO PREPARE YOUR PAGE FOR PUBLISHING:

Enter the name of your business in the field, below, marked Enter Your Business or Event
As soon as you enter the name of your business, a large field will appear immediately below it
Provide the details of your business in the field below Tell Us About it! (Up to 10,000 characters)
Upload up to 4 photos or images using the Choose File button (Max size per image: 1 MB)
Check the box to agree to the Submission Guidelines
Enter your name and location in the fields provided
Enter the code word supplied in the graphic (IMPORTANT)
Click the button names Submit Your Business or Event
Within a few seconds you will see a sample of your content and a Thank You message
Select Notification Options by clicking the appropriate check boxes below the Thank You message
You will be contacted by email within 24 hours to confirm your page is ready for publishing
HIGHLY RECOMMENDED: The Notifications Options are an optional feature but highly recommended as you will be advised immediately should any visitors leave any questions or comments on your page.  This feature allows you to be instantly notified and respond to queries.
AFTER SUBMITTING YOUR CONTENT: As soon as you complete the steps above, our web team will review your submission within 24 hours.  Following our review, you will receive a confirmation email that your content is prepared for uploading and will be published upon receipt of your payment.  
PAYMENT: Payment can be made using one of the methods, below.
BANK TRANSFER TO THE FOLLOWING DETAILS:  
BANK: Banco Sabadell
ADDRESS: 0617 Nueva AndaluciaCtro. Cial. Plaza, local 5929660 Marbella (Málaga)
TITLE: COSTACALENDAR S.L.
ACCOUNT (IBAN): ES48 0081 0617 6200 0220 8028 
PAYPAL: contact info@marbellafamilyfun.com or +34 671 450 434 for details

CASH: to be coordinated with your Sales contact (info@marbellafamilyfun.com)
YOUR CONTENT PUBLISHED: Your page will be published as soon as your payment is confirmed. Please note that the submitter is responsible for the accuracy of the content submitted.  If any content is unclear or missing, we will save your content and request clarification from you.  Also, please ensure your content submitted is family-friendly, relevant and in good taste.  Final discretion for publishing is solely the decision of MarbellaFamilyFun.com.
Marbella Family Fun
> Create A Page