Take a Break Rentals
by Colleen
(Nueva Andalucia, Costa del Sol)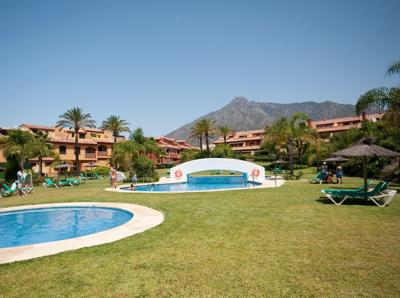 V012 - 3 bed townhouse, Golden Mile, Marbella
Take a Break Rentals specializes in holiday rental apartments and villas in and around Puerto Banus, Marbella on the Costa del Sol, Spain.


Our aim is to make you feel relaxed about going on holiday – It's as simple as that!
We provide an excellent, flexible and personal service for the holiday makers as well as the property owners to ensure repeat visits. We have made it easy for you to book your Holiday Accommodation, Car Rental, Green Fees, and Excursions etc. all in one place. We can even fill up the fridge with your favorite groceries on the day of arrival.
We are located in Nueva Andalucía by Puerto Banus close to all our holiday properties so if you need any help or have an emergency we can be there in no time.
Language: English, Danish, Spanish
The photos are just from a few of our properties. For more information please visit our website www.takeabreakrentals.com
or contact us on info@takeabreakrentals.com