Have a question about Marbella? Get answers!
share this page with a friend
Do you have a question about Marbella?
Here's where you can get answers directly from the community. Over 50,000 visitors come to MarbellaFamilyFun.com each month offering you the chance to get real answers from locals living on the Costa del Sol.
This site includes over 6,000 pages of information on Marbella, many of which are questions and answers posted by the community. Reach out and find exactly what you are looking for.
Ask your question here! Find your answer here!
Simply enter your question into the field below and it will be posted to the community for their immediate feedback.

PLEASE do not forget to enter your email address by ticking the box "Notify me when...someone comments on my contribution" after you click the Submit button. Your email address will NOT be visible to our readers, and we will never share it with ANYONE, but you will be informed by email when someone comments on your page. Unfortunately, we cannot post pages if you do not include an email address, so please do not forget this very important step.

Scroll down if you simply want to browse what others have asked.
What others have asked and answered - Everything you ever wanted to know about marbella...right here
Click the links below to see questions and answers from other visitors to this page. Or visit our Family Forum where we have organized all our submissions.
Wondering what you will find in Marbella, where to stay, where to go, what to do?... Settling down on the Costa and looking for basic information and tips?...

Visit our FAMILY FORUM to see what others have already asked and view our answers. Here we have organized all your questions into categories or scroll down...
Feel free to just send us your question about Marbella by filling out the form below.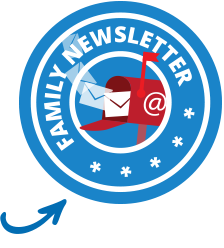 Marbella Family Fun
> Ask A Question About Marbella
Apr 06, 19 08:07 AM

The Marbella Football Academy - a high-performance Football Camp in Marbella enabling kids from 4 to 16 years of age to develop and excel in football.

Mar 26, 19 02:11 PM

Just a quick tip if your needing a NIE Number in Marbella... I was very happy with my self, read all the websites about getting your own NIE Number in

Mar 26, 19 02:09 PM

I am an enthusiastic and experienced teacher. I taught Biology/Science/Maths in Ireland from 2005 and gained my PGCE in University College Dublin in 2012.