best family car hire rates worldwide
share this page with a friend
Do you or your family need transportation for your trip? Get the absolute best pricing on any type of car hire with our fast and easy price checker, below.
Luxury Car Hire in marbella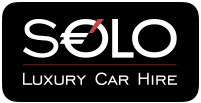 Solo Luxury Car Hire is recommended for those looking for premium short or long-term rentals in Marbella and the Costa del Sol. Their models include Land Rover, Mercedes, Bentley and Ferrari for those with discerning needs.

Apex Luxury Car Hire focuses exclusively on providing families visiting Marbella with high-quality, premium brand vehicles including Ferrari, Bentley, Range Rover, Porsche and other exclusive makes.
Have a question about Car Hire in Marbella or the Costa del Sol?
Share your questions with us - we'll research it and answer it for you!
What others have asked about Car Hire in Marbella or the Costa del Sol
Click below to see contributions from other visitors to this page...

Overview OF MARBELLA & MALAGA CAR RENTAL OPTIONS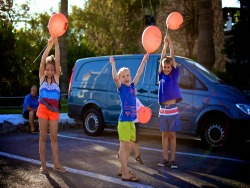 Marbella & Malaga Car Rental options enable you to have the means to get around the Costa del Sol. This is a vast area, relatively unconnected by fast public transportation aside from limited train and bus routes. Renting a car will be your best option if you intend to see the area and have the convenience to get around in the most cost-effective manner.  Get a quick quote check, below to see what you can expect to pay for the specific timeframe you are here.
If you are planning to arrive by plane or train, numerous options are available for you to choose from in the city of Malaga.  Alternatively, you can take public transportation or a taxi to your final destination city and rent locally, for example, in Marbella. Malaga car rental options generally offer a wider range of options and pricing than local rental companies. 
There is a lot to choose from on the Costa del Sol and finding the right solution starts with what you are looking for.  Read our guide, below, on where to find the best places to hire a car on the Costa del Sol based upon your needs.
If you find this guide useful, please share your own experiences about these places or new ones. We would love to hear from your family!
There are several ways to rent a car when visiting the Costa del Sol: 

Hire your car at 

Malaga airport

 
Hire your car from an agent just outside of Malaga airport 
Rent a car in your destination city on the Costa del Sol.

If you need your car right away then the easiest thing to do is to choose a car rental company that is located witin the airport terminal.  There are numerous agencies that offer car "pick ups" from the airport parking lot. You may pay a bit extra for this service, but if getting to your destination as quickly as possible is your goal, then this option is for you.
Car hire at the Airport Terminal
After picking up your baggage follow the signs to the car rental agencies and register at their office. Car rental companies located within the terminals have their cars parked in the airport parking lot. You simply walk to the parking area to pick up your car and you are on your way. There are multiple car rental companies located within the airport in the arrival halls of terminals 2 and 3, including:
Miami Car Hire for rates as low as 

€60 per week!




Auriga Crown 

Autos Lido 

Avis 

Europcar 

Goldcar Rental 

Hertz 

National Atesa 

Record 

Sixt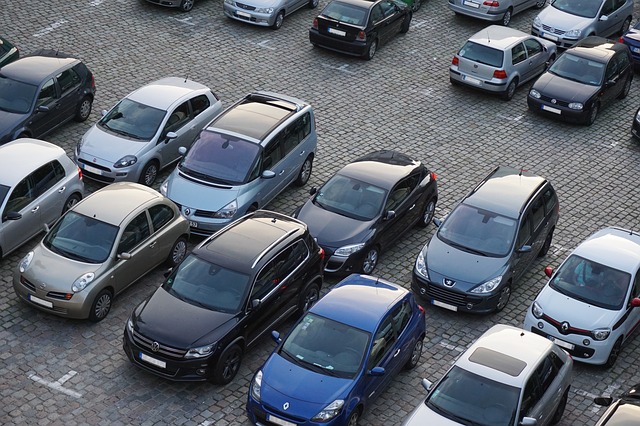 Car hire just outside the Airport Terminal
If you can spare a few minutes then you may save a little bit more on price by hiring a car from an agency that is located just outside of the airport terminal.  Usually these services offer a courtesy bus pick up just as you exit the airport and get you to their offices within a few minutes. There are dozens of Malaga car rental agencies offering this service, so we will only list some of the more popular ones: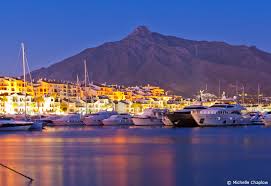 Car hire in your destination city
If you don't need your car right away, then you can get to your destination by other means of transport and rent a car at a later time. In Marbella, there are many car rental companies offering local "pick ups" and "drop offs". Some of the more popular agencies offering this service are: 
Marbesol 

Europcar 

Auriga Crown 

Hertz 

National Atesa 

Marbella Car Hire 

Marbella Luxury Car Hire 

Car Costa del Sol 
"PICK UPS" IN OTHER LOCATIONS: 
Miami Car Hire for rates as low as 

€60 per week!

Helle Hollis

 - Fuengirola. Check out our 

reader reviews



Sixt

 - Estepona 



Marbella Car Hire - Torremolinos, Benalmadena, Fuengirola, Mijas Costa, and more... 

We have had guests visit us in Marbella who have been pleased with the services at Helle Hollis. Helle Hollis Malaga car hire is not located within the airport. Clients leave the first doors on the right once they collect their baggage and leave the airport building at Terminal 3. Once outside, they turn right in front of the taxis and follow the pavement to the Terminal 2 building. Enter into the tunnel (construction area) and find the courtesy bus stop at approximately 100 meters down. See what our readers have to say about Helle Hollis
When returning your car, you will most likely need to fill up the tank beforehand. There is a BP gas station right after you get off the exit for the airport from the A-7. It is on the right hand side right before you go into the actual airport.
Need information on Malaga airport?
Check out our page on Malaga airport to find all the details on how to arrive in Marbella, directions to Marbella, San Pedro and Estepona, what the options are for transport to Marbella and much more. 
Parking at Malaga train station

Own a car in Spain?
If you own a car in Spain, it must go through an ITV inspection, which is the equivalent of the MOT in the UK or the DMV in the US. Read my own experience on this inspection and how to go through an ITV test. 

pages related to malaga car rental