Boogie Nights Disco at Smile Bar Fuengirola
by Martyn Wood
(Fuengirola, Malaga)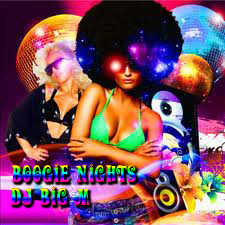 DJ Big M
Every Friday lovers of 70s and 80s disco music can come for FREE to Smile Bar on the Paseo Maritimo, Fuengirola and transport themselves back to the fun days of Disco.


DJ Big M plays all your favourites like Chic, Sister Sledge, Jocelyn Brown, Michael Jackson, ABC, Donna Summer, Dan Hartman, The Village People, Gloria Gaynor, Kool & the Gang, Rose Royce, Bananarama, The Real Thing, KC and the Sunshine Band, Lips INC., Imagination, The Boystown Gang, Sylvester, The Bee Gees, Frankie Goes to Hollywood……the list goes on and on.
Music videos from that era are shown on all the giant screens in Smile Bar and the night starts at 10pm and goes on until 3am every Friday.