Private Day Tours From Marbella
by Alfonso
(Marbella)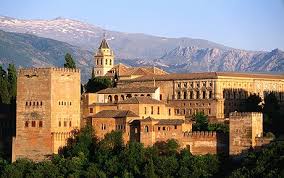 Granada
Hello Marbella Guest, when you run out of things to do in Marbella, our private tour company offers many day trips and private excursions to either Malaga, Seville, Cordoba, Granada, Nerja Caves, Gibraltar or Morocco.


Contact Mr. Alfonso and Book your private tour ahead of time, Email: tripadvisorguides@gmail.com
The largest city in southern Spain, Seville was supposedly founded by Hercules and has many things to do and places to visit. The Catedral de Santa Maria, the Torre de Oro or Golden Tower built in the 13th century, the Giralda tower which has magnificent views of the city, the very stunning Alcazar palace, and many other sites in the old city, including the 16th century mansion Casa de Pilatos are all worth seeing and are all unique and beautiful in their own right. The Museum of Fine Art and the Flamenco Art Museum also should be on the list of places to visit while there are many flamenco bars where you can enjoy the traditional Spanish dancing first hand.
Seville was the birth place of tapas and as a result has many great tapas bars including Spain's oldest El Rinconcillo which was founded in 1670. It takes roughly 2 and half hours to get to Seville from Marbella by private car.
Morocco
Why not visit Morocco for a day trip when you are staying in Marbella, only 14km from Tarifa it couldn't be easier to get to Known as the door to Africa, Tangier has lots to offer and you can soak up the atmosphere and culture with just a few hours there. (although our private guided tour is highly recommended if you want to see and learn a lot) there is much to see including Dar el Makhzen (Sultan's palace), the museum of Moroccan arts and antiquities, the Kasbah mosque which was built in 1230, and much more. Markets are a must for tourists including a visit the Grand Souk, the Petit Souk or even the famous market 'Casa Barata' (house of cheap things) where you can find a whole host of goodies! Tangier is a safe and a pleasant old city.
Malaga
Malaga is just an hour's drive from Marbella and is supposedly one of the oldest cities in the world so there is much to see and lots to do while you are there. The Alcazaba is definitely worth a visit – the Moorish fortification once protected the city from pirates – while overlooking it, the Gibralfaro Castle has magnificent views of the city. Other attractions include the Picasso Museum which showcases drawings, etchings and ceramics made by the artist; the Plaza de Toros or bullring; the Quecha Theatre which is the oldest architectural remains in the city and dates to the 1st century BC. The harbour in Malaga is currently undergoing huge developments and you can see all the cruise ships as they dock while there are some great restaurants and bars to visit and sample some local cuisine.
Check out La Moraga and Café de Paris for some seriously good grub!
Also make sure you take a stroll down Calle Larios, the main high street in Malaga – a great alternative to the large shopping centres – where you will find all your favourite shops. The street opens out into one of the main squares where you can find cafes, bars, tapas and patisseries so you can lose yourself for hours shopping then head to the bars and cafes for some great refreshments.
Gibraltar
A day in Gibraltar is often a great thing to do with kids as there's lots to see and do but whatever you do make sure take your passports! You can get across by foot or by car – there can be queues to get into Gibraltar as you cross the airport runway to get in and out. Once you are on the rock take the cable car to the top of mountain and explore the caves and medieval castle, admire the magnificent views and spot the monkeys.
Superstition believes if the apes ever leave the island, then so will the British. Off shore you can enjoy boat trips to see dolphins and whales, possibly even the blue whale if you are really lucky and there are many birds on the rock in spring and autumn, great for bird-watchers. It is about an hour's drive to Gibraltar from Marbella. the currency is in pounds, but euros are accepted.
Sierra Nevada
Just two and half hours' drive from Marbella and 120km from Malaga is Sierra Nevada – a great ski resort for beginners and good skiers and the most southerly resort in Spain. The mountains above Granada contains highest peak in Spain, Mulhacén, which is 3480m above sea level and the temperature can get as low as minus 8. The skiing area is on slopes of Veleta, the third highest peak in Spain, which hosted the 1996 world alpine ski championships.
The resort has 100km of alpine ski runs and because of its high elevation the ski season runs from late November to early May. The resort also has an ice rink, toboggans, ski bikes,
There are lots of hotels, bars, restaurants, rental apartments and ski hire and equipment shops so can get all you need at Sierra Nevada and enjoy a few days in the snow!
You can also visit Sierra Nevada during the summer months when it is great for walking, cycling, horse-riding and mountain climbing – in July and August one cable car and one chair lift is kept open so people can get to summit of Veleta and on really clear day you can see Africa.
Nerja caves
Cuevas de Nerja or the Nerja caves were discovered by schoolboys who were looking for bats in 1959 and are now recognised as one of the most important cave systems in the country. It takes about an hour to wander the magnificent caves with the most impressive sight being the 60m high stalactic pillar in the furthest chamber.
There are still some of the cave systems that are unopened to the public but the caves that you can walk around are lit well and you are even accompanied by music (albeit not great music) as you walk through the systems. The caves play host to a festival every June with ballet, classical music and singing all performed in the first cave which now has an auditorium.
Granada
Granada has lots to offer tourists with much to see and do including the famous Alhambra, a Moorish citadel and palace constructed in the mid-14th century. One of Spain's most famous and popular tourist attractions it is made up of gardens, fountains, streams, a palace, and a mosque that are all surrounded by an imposing fortress wall that is flanked by 13 massive towers.
Other attractions to see are the cathedral of Granada, the Royal Chapel of Granada and the Charterhouse monastery, while the neighbourhoods of Albayzín and Sacromonte are also popular with tourists. Aside from the attractions, Granada has a wealth of restaurants and tapas bars - you can even enjoy a tapas tour!
The private drive to Granada will take us between two and two and a half hours.
Córdoba
Córdoba has the highest summer temperatures in Europe with recordings of over 40 degrees so if you decide to visit it's probably best not to go during July and August! It does have many attractions to visit and has the second largest old town in Europe. The most important building and symbol of the city is the Mesquita or Mosque (main picture) – originally a pagan temple the building work began in 600 AD but has had numerous changes made to it over the years.
Its giant arches with 856 columns made from jasper, onyx, marble and granite are the most notable design features while its layout has been added to since its original floor plan that paralleled early Mosques.
Cordóba is usually buzzing with tourists in May as this month hosts three very popular festivals including the feria, the Patios festival in which historic centres open their doors to the public and the May Crosses Festival which sees crosses over 3m high decorated with flowers and placed in squares and streets with a contest to see which is the best one.
It takes will take us around an hour and a half to two hours to drive from Marbella to Cordóba.