we would love your feedback!
Share you feedback and let us know how we can help you in Marbella.
If you have any comments about our site or would like to recommend a tip or useful link to the community, please contact us. We would love to hear from you!
share this page with a friend
September 13, 2016, I just want to say a very big thank-you to Marbella Family Fun for the wonderful prize of a private golf lesson at Finca Cortesin Golf Course that I won through yourselves.

Kath Winterman
April 6, 2016, Social Media Post: Amazing thank you so much, I love your site and am sure I will be needing it a lot when we move. I have found your section on schools very useful, thank you.  

Jayne Mitchell 
2015 Testimonials
December 9, 2015, Very good but would be useful to have Velez Malaga cinema included.

Susan Allwright, Málaga
July 27, 2015, Gracias por el apoyo, aun que vi tarde el anuncio fue bastante bien el evento! Para la proxima lo pondre en vuestra pagina como me lo habeos indicado muchas gracias.

Nadia Abakumova

, Clinica Veterinaria La Favorita
June 8, 2015, MarbellaFamilyFun.com is a company like no other! Located on the Costa del Sol, the staff there and in particular Robert know exactly how to help you. MarbellaFamilyFun.com are there to provide you with friendly, helpful and efficient service. There is no other company with the skills, professionalism and ability to give you such an online directory of Everything! There is literally something for everyone who is looking for anything!! We would highly recommend MarbellaFamilyFun.com.

Muriel Benali

, Founder of Charlott Lingerie Costa del Sol
April 20, 2015, I just wanted to express my gratitude to Robert and his staff at MarbellaFamilyFun.com. He has been extremely helpful in starting my business. He has gone above and beyond by helping do research, placing me in contact with people who could help me, and has taken the time on numerous occasions to share his knowledge with me. MarbellaFamilyFun.com has been an invaluable resource to starting my business.

Laura Friesland Stulbaum

, Founder of The Science Cottage, New York, USA
April 2, 2015, Just like to say a big thanks to Robert for his speed at which he worked to get my page up and running. Thanks Karl Wall, Owner of CommandoFitness, Marbella
March 20, 2015, In under 2 months of listing with Marbellafamilyfun, I recieved my first property finder customer. Would recommend all businesses to give it a try! 

Marcia Burrell, 

Owner at Location Moves Properties
March 16, 2015, Thanks MarbellaFamilyFun.com, I always find what I need in Marbella on your site!

Jeanneth Prado

, Estate Agent at Great Marbella Homes
March 12, 2015, Huge Thank you to Robert, incredibly helpful and supportive staff. MarbellaFamilyFun.com is a great site to find anything you need on the Costa del Sol! Everything is up to date with all the latest news and articles, also it's fantastic place for new business to grow. Do doubt it's the most searched and visited sites on Costa del sol! Big fan!

Indre Coleman

, Founder of Juices to Glow, Marbella
March 5, 2015,Thanks MarbellaFamilyFun.com!!! I recently found a new job through your job listings and am really enjoying the new position, it works perfectly with my family schedule and gives me the best of both worlds. Thanks for your continued hard work and dedication - A fantastic family website, filled with information and handy and helpful suggestions - I will be a regular visitor for a long time.

Sarah Cherry

, Marbella
2014 testimonials
December 28, 2014, Great page keeps me upto date with what is going on and gives me ideas for things to do in Marbella.

Ger McCarthy

at Derrycourt Clearning Specliasts
March 12, 2014. Email: Thanks (Marbella Family Fun), the pages look great and I really appreciate the inclusion in this week's newsletters as well. We got a good lead from the site already so I'm happy! Sotogrande International School
February 12, 2014. Email: I love Marbella Family Fun, it's a great resource. Georgina
February 12, 2014. MFF: I'm so happy to have found this website !!!!! I have found several English speaking jobs here in Marbella, which I never knew existed before. So, Koodles to the Marbella Family Fun Website !!! If I ever get the chance to meet the owners, I am going to squeeze them. I just finished sending Resumes, and feel really confident that I will be called to do the Job(s). Ciao For Now, RB.  Marbella Gymnastics
January 22, 2014. Email: We are really pleased with the response we have received from advertising on your site and promotions - thank you. 

Rhonda Bellamy
January 6, 2014. Email: you are doing a great job with your site. Pam
2013 testimonials
November 23, 2013. Email: I've just come across the Cyberbullying page on the Marbella Family Fun website. I'll start by saying I think you've put a great article together with some really helpful tips. Sandy

September 13, 2013. Email: I thought your emails and website was fantastic, its simply becuase our holiday has finished that i have unsubscribed! My husband came across your site when researching for our holiday last month, and trust me we used it lots! The recommendation of the beach at nueva andalucia was awesome, we had a lot of great times there! Oh and the water park, another great one... and bioparc... and your views on the sea life centre, so it was a much used resource by us! In fact i have forwarded your details to another friend who is holidaying in the area next week. So i literally have unsubscribed with regret but as we are not there any longer and back in the UK, it was pointless hearing about all your fun in the sun! Thanks so much!

Caroline
August 5, 2013. Facebook: Your website is very helpful - thank you.

Siobhan
July 25, 2013. Email: Your website has been immensely helpful in planning our family trip to Marbella!! Kind regards,

Lisbeth Shibley

, New York, USA
July 22, 2013. Facebook: A BIG thanks to Marbella Family Fun - so many new clients and new friends for my photography/videography business through your network - www.waynebellingphotography.com. Wayne Belling Photography & Invisible Films
July 9, 2013. Email: I really appreciate your help though and think your website is just terrific!

Daphne
May 28, 2013. Email: Hi there Marbella Family, You are doing a great job, well done.

George
May 17, 2013. Email: I subscribe to your online newsletter. It is very informative and I like the layout as it is not "busy" with too much information and ads, and provides for easy reading.

M.J.
May 12, 2013. Email: I really appreciate the community of news and information in Marbella Family Fun.

Elisabeth
May 4, 2013. Skype: I love your website marbellafamilyfun.com by the way, great info.

Gerard
May 4, 2013. Marbella Family Fun: Hi I really love your website its been a great help to our family .

The Whyatt Family
April 12, 2013. Email: A HUGE thank you for the info you provided us with regards to schooling in Spain, we have used all the links you gave us and found them to be very helpful indeed. We really appreciate it!

Lauren
April 9, 2013. Facebook: I love your page...especially those beach photos of the beaches I know so well and all the restaurant reviews!

Kate
April 7, 2013. Facebook: Great page!!! You can be very proud of your work and idea!! Uniting people and needs...super! Love you guys!

Cornelia
April 5, 2013. Email: I subscribe to your very good and useful newsletter and have recommended you many times to clients looking for information.

Laura
March 22, 2013. Email: Very informative.

Patricia
March 8, 2013. Email: I love your webpage and always recommend it to my friends.

Louise
March 6, 2013. Email: I am always impressed by the newsletter, which I have been receiving for nearly a year and recently used the directory to check out kids entertainers , which is when I thought this would be a great site to promote the business for which I work... -

Julie
February 8, 2013. Email: I have been nothing but satisfied with Marbella Family (Fun) during my stay in Spain. -

Sverre
February 6, 2013. Email: Just a note to let you know that we are receiving lots of referals through your site and we will be renewing our subscription. International School Estepona
February 5, 2013. Facebook: Merci de nous le faire découvrir. Grâce a toi , on deviendra moins bête ... ! -

Chikhaoui
January 17, 2013. Email: I hear great stories from people about your site, so keep it up!

Scarlett - TikiTano
community feedback since 2009!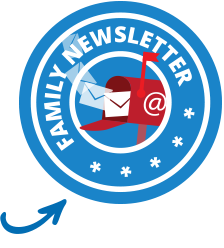 November 10, 2012. Email: Your newsletter is great. Thanks... Sanford
October 12, 2012. Facebook: LOVE all the information on your site! It's definitely helped us with ideas for our holiday in Andalucia, especially with our 2yr old in tow. Appreciate all the great suggestions/options! Eric Walker
October 7, 2012. Facebook: Marbella family Fun is my first call of reference whenever the question arises "where shall we go this weekend?" Keep up the good work, myself and many other mothers appreciate it! Lucy
September 11, 2012. Facebook: From us we would just like to say a big Thank you! Your website & Fb page has been a massive help to us personally and professionally. When we didn't know the answer to our clients questions, most times you had the answer! Keep up the good work as we need you :) TakeABreakRentals.com
September 9, 2012. Facebook: Thanks for your help. I love your page it´s a fantastic source of info for us mums. Duck n Dive Swim School
August 22, 2012. Email: Love this website, so useful. We knew Marbella really well before we had children but it is a totally different experience now we have a toddler! Thanks, Dominique
July 20, 2012. Email: This is a fantastic newsletter - well done on providing such useful news. Final Sloyan
July 13, 2012. Email: I will like to thank you for this fantastic news letter you are making, it is really helpful and me and my family appreciate it very much. We have recently bought apartment in San Pedro de Alcantara and will go there on coming Sunday to enjoy a long and nice Holiday and your newsletter help very much. Thanks you so much. Best Regards, Irina & Flemming Jahn
July 13, 2012. Email: Thank you so much for your support, we are extremely grateful for any publicity and I had heard very good things about your website from friends. Hope you have a wonderful summer. Kind regards Emma Jones Marbella Graffiti Workshops
July 4, 2012. Email: Thank you, A very good site with lots of valuable information..and a very well understood and explained content in your post. Hospitalist Coding
July 4, 2012. Email: I have just looked at your Facebook page- it's great! Dianne
July 1, 2012. Facebook: Hi from your newest fan! Love your page, been browsing through it for a while now!! Jennifer Penn
June 27, 2012. Facebook: Do not know how I survieved without Marbella Family Fun Page. Kate
June 22, 2012. Email: Your site is super! I'm a former Spanish teacher from the States and I always try to read your info for the holidays etc. Always very well done! Thank-you! Kathy
June 20, 2012. Email: Just to say love your site- check it weekly and have recommended it to friends and family who visit the area regularly. keep up the good work. Susan
May 30, 2012. Email: This is a great site and appreciate your time. Emma
May 17, 2012. Email: Just found your website, some helpful stuff so - nice job!!, Michelle
May 10, 2012. Facebook: I have to say that your page has been so fantastic in finding all the right info, answers to often random questions, helpful people, interesting events etc!! It has definitely helped us find our way around here! Good deeds and great job well done deserve all the recognition and credit it can get! :-) Just feel very lucky to have come across such fantastic resources and help here, you really make it feel like the community that we were looking forward to in our move - something you don´t find in capital cities that we have always lived in. Thanks again Zora & all the members!! Marina Nitzak
April 10, 2012. Email: Thank you very much for your E-mail and for your lovely site. Since we rent out a house in Marbella I put your site on our rentout site.I hope that doesn't matter.I find that the information in MarbellaFamilyFun really can inform families best what to do in Marbella. Kind regards, Geert
March 27, 2012. Email: I'm finding that more and more of my clients are coming as a result of your website and particularly, Facebook page. So I'm very pleased that I chose to be one of your clients! Elaine The Multisports Club
March 25, 2012. Email: Thanks to your Marbella Family Fun page, Adam took Isaac to Dia de bomberos yesterday. Isaac absolutely adores fire engines etc so without your informative site, we wouldn't have known about it. Keep up the great work, love it. Francine
March 11, 2012. Email: I think your website is fab and is providing me with lots of info so that I can make the most of my imminent trip to Marbella. Keep up the good work! Sally-Ann
March 5, 2012. Email: We had some calls requiring information from your site, which is fantastic!! La Latina Baby School
March 5, 2012. Email: I really like your site, well done! M Middlemiss
February 25, 2012. Facebook: love your tweets.. Thanks for all the info, great site. Los Mijares
February 14, 2012. Email: I want to thank you from the bottom of my heart for all the assistance you have given me during this whole process. Frankly, I didn't think I was going to be able to find a nice spot with all the things I was looking for. I started with Barcelona then Valencia then Malaga and thank god I found you and you helped me find San Pedro. It seems like such a great little area and I am so excited for my upcoming trip. Thank you, thank you, thank you. Jenny
February 9, 2012. Facebook: Have found someone from your page recommendations (for a party planner),Thank you again, your page is fantastic...
February 8, 2012. Facebook: I love this site, i wish i had discovered it when i moved here, life would have been much easier! A massive thank you. Louise
February 6, 2012. Email: IT IS BEAUTIFUL TO WORK WITH YOU! YOU ARE SO FAST!! Sabrina Club de 

Conversation
February 1, 2012. Email: Your website looks great and full of information. I noticed that more of our enquiries are coming from your regular newsletters. Thank you! Elaine The Multisports Club
January 31, 2012. Email: Your page is working really good! Many called us telling us that we saw the advert in your page! Thank you. Sabrina Club de 

Conversation
January 24, 2012. Facebook Your great!! Always helpful!! Great great site!! Lots of thanx!!! Alexandra
January 20, 2012. Facebook: I have been searching online for WEEKS to find a mobile car valet service. In the end I posted a request on marbellafamilyfun.com and within hrs I had the tel and appt booked. Just brilliant. Jenny
January 19, 2012. Email: I really love your website page!!! I think is so usefull when we don't know what to do with children or to know all the oportinities that we have in Marbella!!! Congratulation for your job!! Rocio
January 13, 2012. Email: Your site is great, very useful and I am sure I will be using it a lot in the future. Marie Lewis
January 8, 2012. Email: Thank you so much for all of your help. I am most thankful for your website and all of your great advice. Jenny
January 3, 2012. Facebook: I can always count on your site to get some responses ;). x Shanin
January 1, 2012. Email: Hi, I recently found you on Facebook and also signed up for your newsletter which I just got a few days ago. Thanks for the information provided in both. They have been very helpful getting to know the area and things to do with my 8 year old son. Scott
December 14, 2011. Facebook: Thanks for keeping us up to date with all the festive family goings on around Marbella, what a great page & excellent website! Holiday Property Expert Andalucia
December 14, 2011. Email: I've been a fan of your page for many months now, and it has become, without a doubt, a reference guide for myself and many friends, it's almost like our new local google if you like! Rebecca
December 5, 2011. Email: I like your page very much. Very full of info and lovely design, congratulations! Andy
November 29, 2011. Facebook: You are again the best family site. Sally Kitchen
November 28, 2011. Facebook: your website and FB page is wonderful.Many thanks :) Bobbie
November 3, 2011. Facebook: We are visiting May 2012 so we will be using quite a bit between now and then. Thank you for so much terrific infos. Bryan
October 24, 2011. Email: Love love love your blog!!! Nina
October 24, 2011. Facebook: Thanks for an excellent site, so helpful I´ve shared it on my blog to help holiday rental owners cope with rainy days! Holiday Property Expert Andalucia
October 24, 2011. Facebook: Your doing a great job and I appreciate all your efforts at keeping us informed and our children entertained!!! Fox Marbella
October 23, 2011. Facebook: Thank you!!!! - for keeping us all in the know! Suzy E.
September 27, 2011. Email: Hi guys, I am compelled to write to you say how much that I value your website and all its content. I have been following you for a while now and look forward to the weekly newsletter, please keep up the good work, my very best wishes. Carl@kudoacademies.com
September 21, 2011. Email: I have been receiving your newsletters for a few months and as a resident parent here on the coast I find them an excellent source of local info. I have mentioned your site in my latest article for holiday property owners as a great way to stay on top of local events in order to pass the information to their guests.
July 19, 2011. Facebook: Many thanks for all the good work you guys do...always informative and helpful!! Debbie
July 6, 2011. Email: I really, really appreciate your site with all the valuable information. It is wonderful! Thank you! Cornelia
July 5, 2011. Email: Me ha encantado tu pagina web! Destaca la facilidad de ver los horarios y los trailers! Muy buen trabajo. La añado a mi lista de favoritos para seguirte!!! Javier (Translation: I loved your website! The show times and trailers are so well highlighted! Very good job. I´ll add it to my favorites to follow you!) Javier
July 4, 2011. Facebook: Just a quick thank you to marbella fun for a great recommendation! Enjoyed a fabulous weekend at Torre la Pena camp site in tarifa after seeing your article. Gracias! Shanin
June 22, 2011. Email: You have done a brilliant job for me and your help has been AWESOME!! WeRegisterAnyCar.com
June 18, 2011. Email: Zora really knows her Internet marketing and is a very customer focused businessperson so you're working with the best in the country. Paul Ripley
June 9, 2011. Email: I am super impressed with your great website! This is a super informative website - if you are coming to, or living in and around Marbella, this is a MUST site to check out! Paul Ripley
June 4, 2011. Email: Love your site. Jeanette Taylor
May 25, 2011. Facebook: Love your site it is fantastic with loads of information! Lesley
May 15, 2011. Facebook: It is something to be recommend, is of course your web site. s not just a web site it is more then that . It is a group of lovely people working to make more easy our life in the costa del sol. Nothing more true, thanks Marbella family fun!!! Emanuel Poggio
May 11, 2011. MarbellaFamilyFun.com: I just wanted to thank Marbella Family Fun for the information on Galaxia. We came out over Easter and the weather was not great, but having found Galaxia really made our holiday and the kids want to go back to Spain just to go there again! Thankyou Galaxia, thank you Marbella Family Fun! Charlie
April 20, 2011. Facebook: Have to recommend the Marbella Family Fun team for marketing. Great SEO too! Thanks. Alice Byram
April 3, 2011. Facebook: As a new comer to the Costa Del Sol the information provided through this forum is very good and helpful Well Done! Gordon Short
March 25, 2011. Email: Thank you Marbella Family Fun. What a great site, on so many levels. Lots of up to date activities, all the latest news, putting people in contact with similar interests, helping tourists and locals. What a great resource to have here in Marbella. Well done. Amanda
March 22, 2011. Facebook: Your a great help as I'm still a newbie to Spain. Sam
March 22, 2011. Facebook: have learned so much thanks to MFF!!! Maya
March 22, 2011. Facebook: the best local info on the coast! ;) Shanin
March 22, 2011. Facebook: We love what you do! Thank YOU for keeping going. Lynda
March 8, 2011. Email: You have a great page and I keep coming back to it. Best wishes, Alice
March 4, 2011. Email: I'am a real fan of your Website. Cecilia
March 2, 2011. Facebook: I would like to thank the team of Marbella Family Fun - its a great idea with great people behind! Kempinini
January 24, 201. Email: Hello Marbella Family! I love your web and newsletter - a great service for the community, well done! I have lived in Marbella since 1998 and have 4 kids - so I know how useful your service is :-) Cheryl
January 13, 2011. Email: I found your website a great resource. Mike
January 11, 2011. Email: I firstly wanted to thank you for your website which is fantastic to read and so helpful. Sarah
January 10, 2011. Facebook: I couldn't live without Marbella Family Fun! Robert Kulewicz
January 10, 2011. Facebook: I always recommend u to friends. Rachel
January 10, 2011. Facebook: best source! Maya
January 10, 2011. By email: I have to thank you very much for the newsletter!!!! I was having lunch with my family on saturday when the newsletter came through to my iphone and I spotted the ice rink event. We had been discussing about ice skating the previous days and saying how it was a shame that there were no ice rinks or roller skating rinks in marbella but understood due to the climate. But you made our day!!! Our five year old totally loved it and it was a nice experience. Craig
December 11, 2010. By email: Thank you for a very nice homepage. Very inspirational. Maria
November 25, 2010. Facebook: I just would like to thank you very much for existing :-)) It is fabulous how much info you are able to provide anyone with about things going on here in Marbella and surrounding areas. Thanks for all your effort ! I think this special day is the right moment to share with you guys, what has been on my mi...nd since long..... Gratefulness. Happy Thanksgiving! :-)) Cornelia Batz
November 11, 2010. Email: I think your site is fantastic for local info. You can tell that a lot of passion and commitment go into it. Ive been down here for a long time and your site is the first that I actually find intersteing enough to read! LOL...keep up the good work its much appreciated! Shania
November 10, 2010. Email: Great site. Beverley
September 9, 2010. Email: The site is excellent and has been a good source of information for us during the summer months. Generally speaking it's very useful and easy to use/navigate. Matthew Chapman
September 1, 2010. Email: El día 15 prueba una clase de español mi primera alumna que nos vió anunciadas en tu página. Va funcionando!!!! Mil gracias, Caty
August 31, 2010. Email: I and everybody who sees it (Marbella Family Fun) love your site and for good reasons... Carin
August 29, 2010. Facebook: Hia Zora, one of your readers placed an order for organic food. Again may thanks for your recomendation. Vincent
August 8, 2010. By email: it is indeed a fabulous website you got. Carin
July 21, 2010. By virtualtourist.com: 
Question: Hello, I wondered if anyone knows of anywhere that runs ballroom and latin dancing lessons for adults in the marbella / puerto banus area? Thanks :) Starfish 123 
Answer: Visit this site and send an email to their contact person. Very friendly people and might be able to help: https://www.marbellafamilyfun.com/ Desertfl0wer
July 21, 2010. By email: Keep up the good work with your site - invaluable for us and many others we know. Mark
July 14, 2010. By email:I find your news letter so interesting. Veronica
July 14, 2010. By email:I think the e-zine is great especially to find out about activities for the children and free events to take them too. Alicia
June 27, 2010. By Facebook: Hi, just to say thank you for your review of Ranchon Cubano. It was absolutely spot on. We had THE perfect day with the kids. And the adults enjoyed the mojitos and live salsa music too! Nicola
June 1, 2010. By email: We love ur site. Regards Natasha
May 16, 2010. By email: Good stuff...I love what you guys are doing. Barry (USA).
May 15, 2010. By email: Great interview on the radio! Very articulate and engaging. I loved the lip dub. Congratulations! It really is a fantastic initiative. Georgina
May 10, 2010. By radio: Check out the Marbella Family Fun interview on the 

Hannah Murray Show!
February 1, 2010. By email: We appreciate your website a great deal. Thanks for sharing the info. Marcie (France).
January 31, 2010. By email: Hi, I just wanted to congratulate you on the new Spanish site, and give a big thank you for giving international families such as ours a great way to connect to Marbella and all it has to offer. We really enjoy your info and are happy to have found a place where we can share all our experiences. Maja (Tanukidata on Twitter :))
November 16, 2009. From Twitter: Icingonthecakes Need info on Marbella? Check out this site! http://www.marbellafamilyfu... - Fantastic!
October 28, 2009. By email: That is just brilliant! What a fantastic family project...it's useful and informative. I have recommended it already to new families that have just arrived in Marbella. Keep going.... Georgina.
September 23, 2009. By email: Wow, your sister-in-law did an amazing job! She basically has done all the research one needs!! Thanks so much for sharing it, I will put this on the top of my suggestions for the trip. Marta.
September 14, 2009. By email: bonjour, juste un petit mot pour vous dire que j'ai passé mes conges en andalousie et que je me demande encore comment j'aurais fait sans votre site !un grand merci pour les bons plans...une suggestion néanmoins : vous pourriez rajouter les contacts des loueurs de voitures, qu'en dites-vous ?bonne continuation, JP
September 8, 2009. By email: Hi Guys. What a great site! I'm so impressed by the content. I'm itching to go try some of the activities, restaurants and fun places you've written about. Keep up the good work. Rita (Sensei Rita) and family. xx
September 5, 2009. By email: This is a really good website. Good work. josh 5w
September 3, 2009. From Twitter: grahunt RT @thisisspain: Marbella family fun - great new resource #spainhelp http://bit.ly/1hRur8.
August 29, 2009. By email: What a great idea and about time someone thought of it. My kids are past school age but will certainly pass the info on. Your site is certainly making a difference and offers practical and useful advice. Wish you'd been around when my kids were little. Elaine
August 28, 2009. From Twitter: nicchick What a brilliant concept. #Marbella school uniform forum. Buy/sell/donate old uniforms. http://bit.ly/4xBCBu Worth a RT!
August 26, 2009. From Facebook: Bravo Markian, ton top 5 lists est vraiment bien fait et interessant ! je ne savais pas que tu étais aussi doué ! en plus, ça me permet de te connaître un peu mieux ! alors continue...
August 12, 2009. From Facebook: Hi to beautiful Marbella Family. We are still talking about your fun visit to Montecito this summer! Love your site! very cool indeed. Best to all, Sherry
August 8, 2009. From Facebook: You are doing a great job. What a fantastic way to work together as a family: educational and creative. I am sure many families are going to follow your advice and start their own projects. Kamila
August 1, 2009. By email: Your review was very accurate... The website is such a brilliant idea...well done! Georgina
July 31, 2009. By email: Hi, good luck with your new site. I have had a look and it's great, I will certainly spread the word.
July 30, 2009. By email: Great website! Congratulations! Valerie
June 5, 2009. By email: Bravo, Felicidades tenéis una página web muy completa y útil. Os deseamos mucho éxito¡¡¡ Claudia, Alejandro, Ana y José
June 1, 2009. By email: Hi - I just wanted to thank you for your 'easy to grasp' overview of RSS feeds. I have only recently started blogging about our little bakery (CakeMarbella.com) but was a bit wary of RSS, until I came across your blog. As a result, I now have installed NetNewsWire and am on the road to niche info nirvana! We have two sons, aged 9 and 6, and your excellent blog was the first one we subscribed to - great stuff. Hopefully we will be able to send you one or two reviews, too. Thanks again.
May 21, 2009. By email: Thank you for adding our play centre to your site, It looks fabulous and I love the idea of the customers comments. It's a great website and very informative. Rachelle