Energy Certificate covering the whole Spain
by Virtus Business Centre
(San Pedro de Alcantara)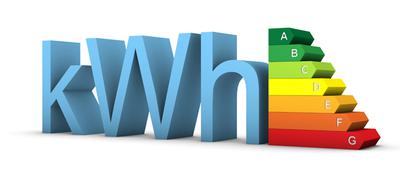 energy certificate
What is an Energy Performance Certificate?


Energy Performance Certificates (EPC's) or as they are properly called, Certificado de Eficiencia Energética (CEE), are documents which will show how energy efficient your home is displayed as a rating from A to G.
Much like the stickers you see on things such as fridge freezers, washing machines or air conditioning units, the energy performance certificate in Spain gives the property a standard energy and carbon emission efficiency grade from 'A' to 'G', where 'A' is the most efficient and 'G' is the least efficient.
Who Needs an Energy Performance Certificate in Spain?
After 1st June 2013 every domestic property for sale or long term rent needs to have an Energy Performance Certificate in Spain, This does not apply to properties that are currently rented out on a long term basis. These only require an Energy Performance Certificate when a new tenancy is agreed
Are there any exceptions?
If you have a long term tenant in place you do not need an Energy Performance certificate in Spain. If Your property was built after October 2007 you may find that you already have a Spanish Energy Performance Certificate. To check this look on your plans to find the architect and contact them. Likewise if you only rent your property out on a short term basis such as holiday rentals you may not need an EPC in Spain. Please contact us for further details.
How is the rating on my EPC in Spain worked out?
A Registsred energy assessor will visit your property and take measurements and recordings from things such as your air conditioning, your hot water system, type of windows fitted, type of insulation, type of construction etc. The readings taken will then be entered on line into one of the Governments approved programmes which will generate the rating for your property giving it's energy efficiency and environmental impact. The programmes used are the same for all properties so a potential buyer or tenant will be able see the projected energy costs for each property viewed. Your Energy Performance Certificate in Spain will be registered to the Catastro reference for your property.
Will I be able to rent or sell my house without an EPC in Spain?
No after 1st June 2013 you will be required by law to present your Energy Performance Certificate in Spain when your property is for sale or long term rent. When you sell your house the Notary will need the original EPC and when you rent your house in Spain the tenant will have to be given a copy of your Energy Performance Certificate in Spain.
What if I rent my property out through an agent?
Either you or your agent will need to get a Spanish Energy Certificate for your property for long term rentals or sales. An agent will not be legally allowed to offer your property for long term rent or sale without a certificate.
Can I advertise my property without an Energy Certificate?
No as from 1st June 2013 you will need an Energy Performance Certificate in Spain to be able to advertise your property for sale or rent.
How Long Does The Energy Performance Certificate Last For in Spain?
The Energy Performance Certificate in Spain lasts for 10 years.
What if I make changes to my property in Spain?
You can have your property re assessed at any time during the period your EPC in Spain is in date
What if I have an existing tenant
If you have an existing long term tenant you do not need an EPC in Spain. However when you issue a new tenancy agreement you need the EPC for the incoming tenant.
Can I get in Trouble If I do Not Get an EPC?
The government have said they will fine people that have a property for sale or rent that does not have an "EPC". Fines of between 3000 and 600,000 euros can be given to anybody who needs an EPC (CEE) who does not have one. This includes agents as well as private individuals.
Who has to pay for the energy certificate?
Ultimately the owner of the property will have to pay for the Energy Certificate here in Spain
Exceptions, What are they?
a) Buildings and monuments officially protected as part of a designated environment or because of their special architectural or historic.
b) Buildings or parts of buildings used exclusively as places of worship and for religious activities.
c) Temporary buildings with a planned time of use exceeding two years.
d) Industrial buildings, defense and agricultural or parts thereof, in the part for workshops, industrial processes, defense and non-residential agricultural.
e) Buildings or parts of buildings insulated with a total useful floor area of less than 50 m2.
f) Building purchased for major renovations or demolition.
g) Buildings or parts of existing residential buildings whose use is less than four months a year, or for a limited time a year and with expected energy consumption of less than 25 percent of which would be of use throughout year, provided the record by declaration responsible homeowner.
How we do it @ Virtus Business Centre
We take your details and organize the visit (Virtus charges 60.00+iva to organize the visit ) …. Including your bank details which will be passed to the company that issue the actual certificate, they will charge your bank account , once the payment has been received they will release your certificate which is valid for 10 years
Certificate Prices :
Up to 100m2 - 155€ + IVA
Between 100m2-200m2 - 195€ + IVA
Between 200m2 - 300m2 - 215€ + IVA
Up to 400m2 - 280€ + IVA