Get a Natural Life
by Jill Burgess
(Alhaurin El Grande)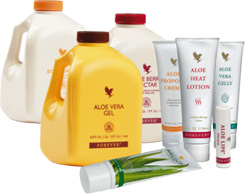 We proud ourselves in our products. 100% Natural Aloe Vera based for your Health, Drinks, Nutrition, Skincare, Weight Management and Beauty.


If you suffer from Acne, Asthma, Arthritis, Burns, Diabetes, Eczema, Fungal Infections, Digestive Tract, IBS, Psorasis, Singles, Cold Sores and Sensitive Teeth/Gums then our products could be the solution you are looking for. A healthy way to help keep these problems under control.
Aloe Vera is known all over the world with many different names:
Silent Healer....Miracle Plant.....Natures Wonder to name but a few. Used for centuries to help with many different skin problems. The plant itself contains over 75 different Minerals, Vitamins and Amino Acids which help to kill bacteris, viruses, fungi and yeasts. It reduces inflamation and is anti-inflammatory. It is beneficial to the Gut and assists in Healthy Digestion. Antiviral and has the added benefit of Collagen and Elastin to help boost vital functions of the skin and a general tonic for good health.
FEEL GOOD....LOOK GOOD....FROM THE INSIDE OUT.....