Childrens swimming lessons 0-8 years old
by Anne Hawley
(Marbella, Spain)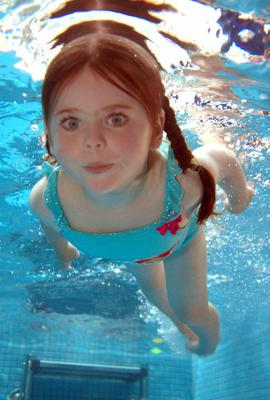 Anne Hawley firmly believes that every child has a natural ability to swim, developing these life saving skills at any age should be fun and enjoyed by the whole family. As your baby, toddler or older child explores the water under safe supervision you will witness the incredible natural swimming abilities that a young child has when allowed to move freely in the water.


We do not use any buoyancy aids to teach a child to swim but build self-confidence that allows a child to freely explore the water. Learning to use essential swimming skills such as breath holding, floating and movement, allows every child to experience the water freely and be comfortable in the pool.
Why Choose Anne Hawley's Proven Method For Your Child's Swimming Lessons?
All ages and abilities can enrol on our lessons from newborns to 8 years old. Group sessions have a maximum of 6 children per class.
We also offer an exciting Award Scheme of badges and certificates that are FREE and given to each child as they progress and develop their swimming skills.