Marbella Main Events Hosts an Evening with Mike Tyson
by Marbella Main Events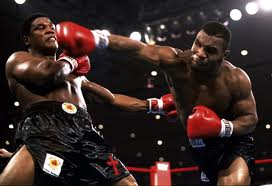 Marbella Main Events are bringing boxing legend Mike Tyson to Marbella for one night only!


On Thursday 18th September Iron Mike will host a dinner at the H10 Andalucia. Guests will enjoy a 4 course meal and listen to Mike talk them through his amazing career and life.
Guests will get the chance to meet and greet Mike with a photo opportunity. There will be live entertainment and a chance to bid on some fantastic Tyson memorabilia in our auction.
For ticket and booking information go to www.marbellame.com
Email: adam@marbellame.com
Click here to return to: A: READER INPUT - create a page.