Book Signing by Ana Fischel, Saturday 19th February 2011.
by Robert Fischel
(Estepona, Málaga, Spain)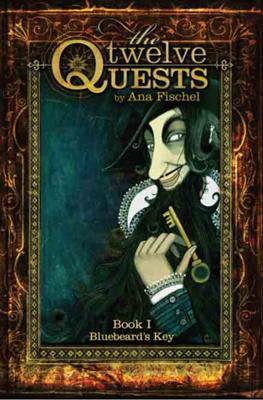 Front Cover Book 1 Bluebeard's Key
On Saturday 19th February 2011 between 11am and 1pm British Children's Book Author, Ana Fischel who lives in Estepona, will be signing copies of her books in the series The Twelve Quests at Glitterati Bookshop & Gifts located at Ctra de Cádiz Km 168, Centro Comercial Diana, Bloque 3, Local 2 (Next to Cayetano Supermarket on the lower level), Estepona.


The Twelve Quests are a series of twelve books following the adventures of the twins Albert & Florence Leadington as they are forced to embark on an extraordinary trip around Europe in order to try to complete twelve devious and deadly quests.
Their epic journey begins in 1849 in Victorian London. One fateful day the strange and hapless Arthur Canarthy arrives at Mrs. Snagglesnarle's dire orphanage and informs the twins that their parents are not, as they believed, dead but in fact alive though cursed. The twins discover that if they are to break the curse they must strike a deal with the vindictive sorceress Madame Belladonna Divitan who assigns them twelve seemingly impossible tasks which they must successfully complete within the following twelve months.
After Arthur Canarthy is forced to assume the reluctant role of their guardian, he decides to enlist the help of a roguish smuggler by the name of Ebenezer Smythe and together they all set off on an uncertain and dangerous journey.
From the murderous Bluebeard's French chateaux, to the frozen domain of The Ice Queen's palace in Lapland, their terrifying adventures with werewolves, vampires and other such mythical creatures weave through the fabric of old folklore and fairy stories and dark magic, as they struggle to complete the challenges before their time runs out.
It is a quirky set of books which whilst taking the intrinsic elements of world known folklore and combining them with a strong combination of 'fun and thrill', still maintains an absolute sense of solid classic story telling designed to survive the test of time. To download sample chapters or to learn more about The Twelve Quests as well as following the daily blogs of the main characters in the series please visit http://www.thetwelvequests.com