Marbella Ecological Market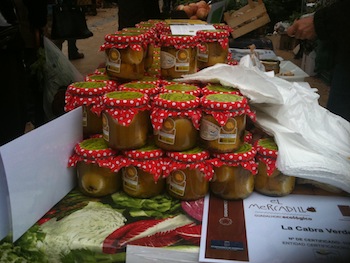 Ecological goat cheese
Marbella Town Hall is organizing a Marbella Ecological Market to take place every first Saturday of the month. The market takes place from 10:00am to 2:00pm on the Paseo de la Alameda in Marbella center.


This ecological market hopes to add variety to the commercial center and to promote the consumption of ecological products in Marbella. All products come from various regions of the province of Malaga and include a variety of items such as vegetables, honey, oil, citrus, eggs and wine among others. The initiative also involves local bars in the center that provide tapas and traditional recipes.
The Tourism department hopes this market brings new tourism and interest to the Marbella area and seeks to support the rising interest among the locals to buy ecological products.