Marbella Hotels
share this page with a friend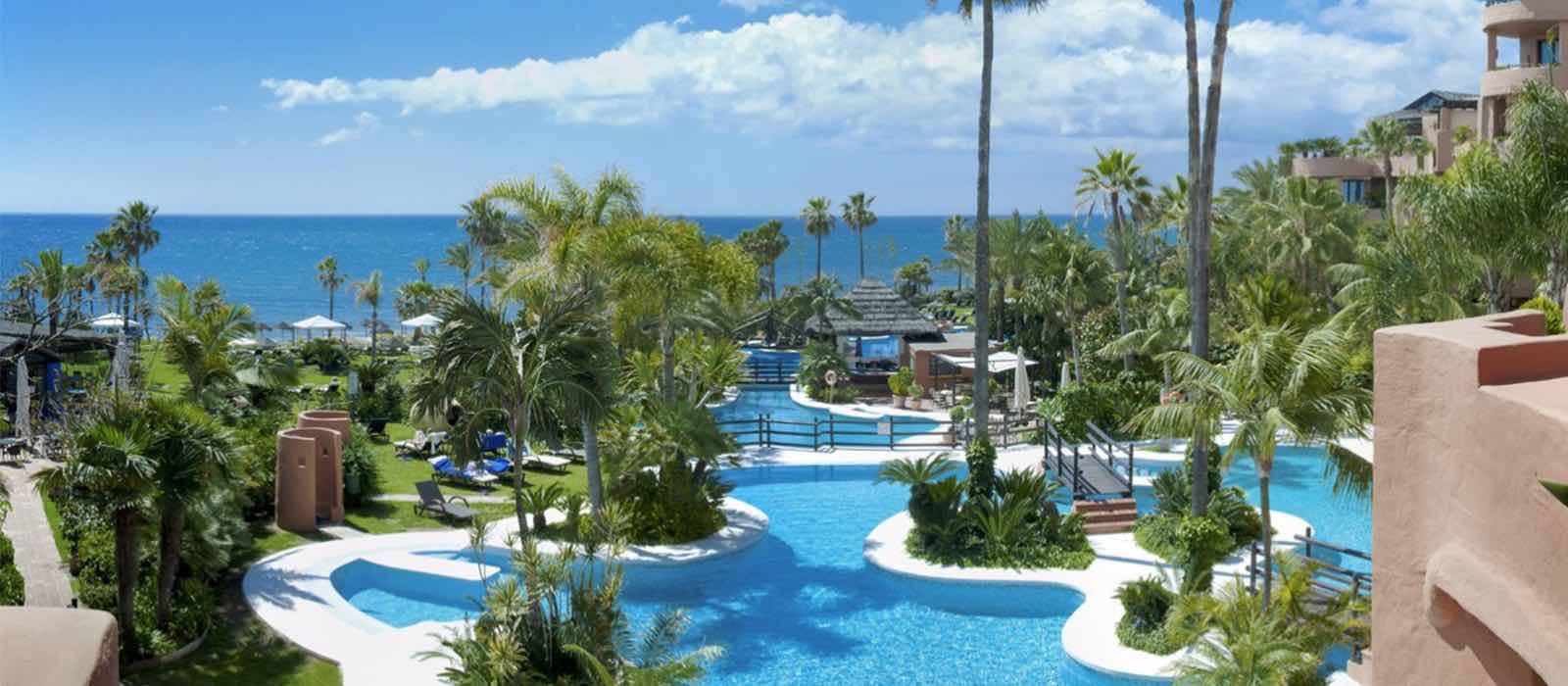 With so many Marbella hotels to choose from, how do you decide on which is the best for your family? Well, a lot depends on your budget, which location you prefer (beachside, golf side, within walking distance of cafes & boutiques, with a view) and what type of amenities you are looking for.
You can get a comprehensive overview of hotel availability and pricing by entering your arrival and departure dates in the fields below. There are also agencies which specialise in villa and apartment rentals.
If you would like to see a list of some of the most popular Marbella hotels, click here. Browse the information below for ideas and feedback directly from the community. If you have a tip, you can post it directly to this page.
Have Fun!
What Marbella hotels are out there?
There are so many Marbella hotels, that we can only list some of the most popular. There is everything from luxury hotels to simple one star hotels, hostels or rooms. When it comes to 3 or 4 star hotels Marbella has loads to choose from. This class of hotel suits many families, because the rooms can accommodate a small family and the prices are more reasonable. However, if you prefer to spend to spend a bit more or need the extra room, then there are quite a few nice Marbella 5 stars hotels such as the famous Villa Padierna where Michelle Obama spent the night or the Marbella Club hotel, which was one of the first luxury hotels to appear in Marbella.

Five star Marbella Hotels
If you are looking for a nice family friendly Marbella hotel on the beach, then we like to recommend the Guadalpin Banus. This is a five star hotel, however a bit more reflective of a four star. The location is unbeatable – within walking distance to Puerto Banus and right on the beach. The beach itself is one of my favorite beaches, because there is a nice cove created that is shallow with no waves, which is ideal for little kids. The sand must be imported and cleaned, because there is a huge difference between this beach and the one just a few hundred meters away in San Pedro. Some of the recreational amenities include excursions by coach or private vehicles, aquatic and adventure sports, children´s playground and golf information and reservations. 
Another nice five star hotel is the Hotel Villa Padierna made famous by Michelle Obama's stay with her daughters in the summer of 2010. This hotel is located technically in Benahavis, although many call it Marbella. The Villa Padierna Hotel is an oasis located on a golf course away from the hustle and bustle of Marbella, which is about a 15 minute drive away. This Marbella hotel is pure luxury and more sophisticated in design than the modern Guadalpin Banus. 

The Marbella Club hotel is also one of the most popular Marbella hotels, because it was one of the first luxury hotels to appear on the scene. Built by the famous Prince Alfonso de Hohenlohe who discovered modern Marbella and made it a popular holiday destination among aristocrats, the rich and famous. The Marbella Club Hotel is located beachside, but prepare to fork out an arm and a leg - this place is expensive.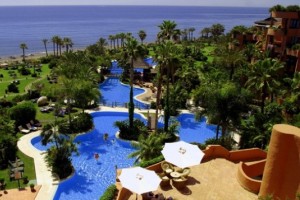 Kempinski Hotel Bahía - Perfectly located to enjoy the Costa del Sol's amazing lifestyle, gastronomy, golf, history and culture. Choose from seven different settings to eat, drink and enjoy with their wide range of restaurants, relax and be pampered at the Kempinski Spa, swim or sunbathe at one of their three outdoor pools. Adjacent to Laguna Village.

Other popular five star Marbella hotels include:
Gran Melia Don Pepe Hotel - central Marbella 
Don Carlos Resort Leisure and Spa Hotel - East Marbella ,Elviria – best beaches in Marbella, but a bit off the beaten track 
Puente Romano Hotel – Golden Mile, nice location, similar to Marbella Club Hotel 
Vincci Seleccion Estrella del Mar Hotel – great beaches, closer to Marbella than the Don Carlos Hotel, but still off the beaten path. I hear they have a great lunch menu at a very reasonable price.
Melia La Quinta Golf & Spa Hotel – Great if you like golf and views, but need a car to get anywhere and see anything. 
Incosol Hotel & Spa – mountainside, off the beaten path, poor location, needs refurbishment, I was not impressed by this one. Skip it. 
Marriott Marbella Beach Resort Hotel– Fabulous beaches, location is a bit off the beaten path, next to Don Carlos Hotel. Had friends who loved it. Kids clubs are offered here. Good reviews on Trip Advisor.
Four star Marbella Hotels
If you are looking for a beachside hotel in Marbella, then you must decide if you would like to be in the San Pedro area or closer to the center of Marbella, or even further out. Four star hotels in Marbella are significantly cheaper than some of their first class rivals so can offer great value for a family.

Some of the more popular beachside 4 star hotels in Marbella include:
Hotel Fuerte – Great location, central, no need for a car. Hotel itself has a great flamenco show and indoor pool (rare for this area). 
Hotel Claude Marbella – Located in old town Marbella. No beach, but has been receiving popular reviews as a charming boutique hotel in the area. Ideal for couples, not so much for kids. 
Fuerte Miramar Spa Hotel – Good location. Not far from the Hotel Fuerte. Beaches are average, not as nice as the ones from the 5 star hotels. 
Princesa Playa Hotel Apartment – Same location as Fuerte hotels, which is good, but had friends stay here and they weren´t impressed. I´d skip it. 
H10 Andalucia Plaza Hotel & Casino – Good location, but not if you want the beach. Close to Puerto Banus, but must cross the highway. Recently renovated. The only casino in town is located here. 
NH Marbella hotel – chain hotel, so you know what to expect. Location is average. Neither here nor there. Not on a beach and nothing with a view. You´ll need to cross the highway to get to the beach. 
Hotel Guadalmina Spa & Golf Resort – Not an ideal location. Heard this place was recently renovated, so should be nice inside, particularly good if you like golf. Beaches in this area are horrible, but judging from the photos it´s possible they´ve done something about this.
Three star Marbella Hotels and under
Three star Marbella hotels offer the best value, particularly if you are a larger family and need more than one room. Many of the three star hotels in Marbella offer typically Spanish village environment called "pueblo Andaluz" style. These hotels are often a bit smaller and have fewer luxury amenities, but you may still find them to be even better located than their more expensive counterparts.

Here are some of the more popular 3 star hotels in Marbella:
Hotel Cortijo Blanco – nice location, restaurants and beach within walking distance. Not located directly on the beach, however you don´t need to cross the highway. Nice 5 – 10 minute walk through a quiet neighborhood. Lovely beachside restaurants nearby. Recently renovated. 
Hotel Pueblo Andaluz – similar to Hotel Cortijo Blanco and in same locale. Loads of French people stay here. 
Rincon Andaluz Hotel – good location, but this is not a 4 star hotel (as advertised). A bit old fashioned. A walk to the beach through a nice neighborhood. Prices are more like a 3 star. 
PYR Marbella hotel – very basic hotel, but excellent location. Can´t get closer to Puerto Banus on a budget hotel. 
Vasari Vacation Resort – nice looking place, but prices aren´t reflective of a 3 star hotel. Not a bad location if you want to be near Puerto Banus (5 -10 minute walk) and need a good gym. 
Seniorio de Aloha Apartments – Ugh. Needs renovation and quite a hike to Puerto Banus. Skip it.
Sisu Boutique Hotel & Spa – Beware, this hotel advertises Puerto Banus location and it is not. It looks like a generally nice looking hotel, but the location isn´t all that. Need to cross the road to get to the beach. Recently renovated. Not much around the hotel if you want to walk around.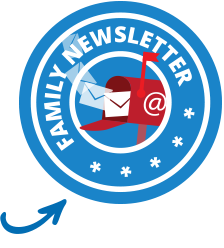 Marbella Hotels off the beaten path
There are a couple of hotels that deserve honorable mention. These are small boutique hotels that are located in the mountainous areas of Marbella or just outside the borders. Nothing is really far from Marbella, but with these hotels you will feel a million miles away. Not a choice if you want to be in the city and not ideal for small kids. 
Amanahavis Hotel in Benahavis (4 star) – 15 minute drive to Marbella, located in small village of Benahavis, rustic yet elegant. Great way to escape the bustle of the city, yet still nearby. Quiet area (depending on the season), but full of high quality restaurants and shops within walking distance. Great value and reputable restaurant. 
Castillo de Monda (3 star) – Great getaway experience. 20 minutes from Marbella, located on top of a village. Rustic yet elegant with Moorish architecture. Excellent value. 
Shanti Som (5 star?) – Newly built spa/retreat hotel that is totally zen. Excellent place to getaway from it all. Includes yoga, detox, healthy menus, seminars. Not great for the kids, but a place to get away as a couple or on your own.
If you would like to read more about how to choose a hotel in Marbella or see another list of hotels, click here or check out our Family Forum on Marbella Accommodation to hear what others have to say and recommend. 
If there is a hotel that you would like to recommend that is not on this list, please tell us about it.! We can add it to our list of Marbella hotels.

Have a question or tip about hotels on the Costa del Sol?
Share your question or tip right here!
What other visitors have asked or shared about hotels on the Costa del Sol
Click below to see contributions from other visitors to this page...

related links to marbella hotels