Marbella Swimming Club Family Fun Activities
by Maryna
(Marbella, Spain)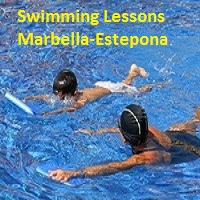 Marbella Swimming Club Family Fun Activities
Top 5 Reasons to start Swimming this Winter by Marbella Swimming Club


How to find us
Tel: 617 759 078
Email: maryna.nadar@live.com
Website: www.marbellaswimmingclub.com
When Winter starts most people think they can no longer enjoy swimming. I will give you
5 top reasons why Swimming could be one of the best sports in the Winter
especially in Marbella!
THE FIRST – KEEP WARM AND STAY FIT IN WINTER
We live in the area of Marbella. This area of Spain in the province of
Andalusia has a tropical climate most of the year
. However, in November to January it does get a little cold. For some brave ones they can still enjoy a swim in the sea almost all year round. But when the Rainy Season starts we find our fitness activities are very limited. We cannot run, cycle or even enjoy our walk in the sand of the beautiful beaches of Andalusia.
At this time I find that the
heated swimming pools become priceless!
You may be wondering where can I find a heated swimming pool? Well, if you live in the area of Marbella or Estepona the
Marbella Swimming Club offers fantastic facilities where children and adults enjoy a luxurious heated swimming pool in a 5 star urbanisation.
Most people love to enjoy a warm bath during the rainy and cold season. How much better would putting in some exercise to keep fit during the rainy season be and especially in a heated pool – YOU MUST TRY !!!
Look out for the Second reason why you should start swimming this winter in our article next week... !