Battle of the Bands at Hard Rock Cafe Marbella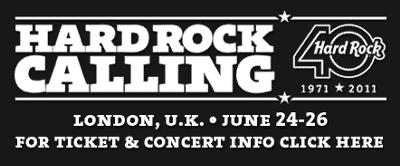 Marbella Town Hall and the Youth Delegation present Battle of the Bands taking place at the Hard Rock Cafe in Puerto Banus every Tuesday during the month of February. The first concert starts Tuesday February 1, 2011.


Schedule
Tuesday February 1
- Amaltea
- Mama kin
- A + B
Tuesday February 8
- Carmine
- Octubre Roto
- Blowing Minds
Tuesday February 15
- Lomas Style
- Jack Trebol
- XTRAÑOS
Tuesday February 22
- Irae
- Fibonacci Vs God
- The Rock House Blues Band
Tuesday March 1
- Naïve
- Shameless Lies
- Salvi Moreno And Traffic Band
All concerts start at 9:30pm and take place at the Hard Rock Cafe in Puerto Banús calle Ramón Areces, just across the street from
El Corte Inglés
shopping center.
On Tuesday March 8th the two best qualified bands will celebrate the final with a concert and the winner will have the chance to create a video clip on March 12 - 14. The winner of this competition is placed in one of the four regional world categories, which passes another selection carried out by a jury of experts in the International industry.
The bands that make it to the final phase will be publicized on the Hard Rock website (www.hardrock.com) where fans fron all over the world vote for their favorite artists in every region.
The four regional winners will fly to London and be treated like rock stars. They will hold a place at the Hard Rock Calling 2011 which takes place fron June 24 - 26, 2011 at Hyde Park in London. The band which receives the most number of votes by the followers,
will open the stage for a major band such as Bon Jovi among others.