Musical Christmas Service and Café
by The Wave Christian Church
(Puerto Banus)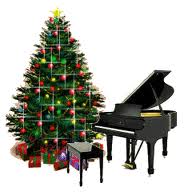 Sunday Dec 18, 2011. Musical Christmas Service at the Christian Church The Wave. Starting 11am.


There will be a special and as always
happy musical Christmas service at The Wave - home of the Puerto Banus Christian Church, Cultural and Activities Center and Café. Special guests are Gavin, Judy and family.
Everybody who likes music and feels Christmas is the time of the year or simply wants to sit and listen - all are welcome. Read more about us and what we do together with our fast growing community www.puertobanuschurch.com