Wonderland Playskool
by Ashlie Walker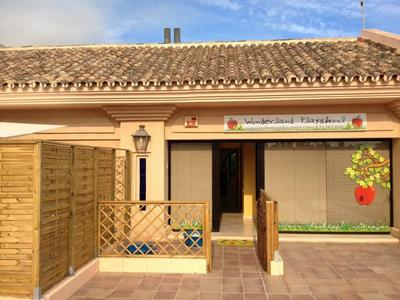 Wonderland Playskool
For more information, visit Wonderland Playskool.


Learning through play is the only way!
Wonderland Playskool offers a friendly bilingual environment where its staff are fully trained and qualified to cater to your childs every need.
Wonderland Playschool has 5 spacious classrooms designated to different activities bringing non-stop fun into your childs life where the imagination takes over, your child can experience the enchanted forest room, be a star in the theatre room, try out their culinary skills in the restaurant room and become mini-picassos in the arts and crafts room.
We also offer a secure outdoor play area that will tickle your childs desire to try out their gardening expertise.
Wonderland Playskool offers a wide range of flexible competitive packages to suit each and everyones lifestyle.
We pride ourselves in keeping our new playskool safe and clean for all our tots and tykes and above all we thrive on the following fact "Children will always remember places that make them happy."
So… come on down and see what all the fuss is about.
Telephone: 633-167-056
Email address: info@wonderlandplayskool.com
Website: www.wonderlandplayskool.com
Facebook page: www.facebook.com/WonderlandPlayskool
Address: La Colonia (Centro Comercial) in San Pedro, above
McDonalds
and Casa Blanca, opposite
Passion Cafe
Avenida Virgen del Rocio s/n,
Centro Comercial La Colonia,
Locales 19, 20, 21
San Pedro de Alcantara
Marbella
29670
Spain