Marbella Halloween Parties & Events & TIps
share this page with a friend
All the best Marbella Halloween Parties taking place in and around the Costa del Sol that are family-friendly and promise spooky themed treats and ghoulish entertainment.
Halloween, October 31st, is a huge holiday in some countries and yet remains unknown or uncelebrated in many. To the ones who celebrate it, Halloween parties consist of dressing up in costumes, trick or treating, decorating houses and businesses with scary spiderwebs and skeletons or haunted house themes, baking creepy foods and sweets and most of all carving the typical jack-o-lanterns.

Although trick or treating and large Halloween parties with spooky themes are not part of traditional Spanish culture, October 31st is a significant day in Spain. It marks the beginning of "El Dia del los Muertos" or the Day of the Dead which is celebrated on November 1st.  Keep in mind that while this may be a big party day to some, to others it is a special day when loved ones who have passed away are honored.
MARBELLA Halloween Parties TOP TIPS: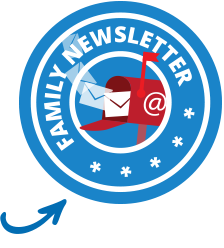 TELL US ABOUT YOUR HALLOWEEN ACTIVITY...
be part of the Marbella Family Community share your Halloween event, activity, party or tip...
YOUR FAVORITE HALLOWEEN ACTIVITIES ...
Click on the links in RED below to read more about Halloween activities in the Marbella Family Community...
Each year Marbella hosts more and more Halloween parties and events and Halloween Costumes and Halloween Supplies are becoming more readily available in stores.
As for the Marbella Halloween parties and events, you will find them in children's play centers, restaurants, bars, and clubs. Ranging from the mild, not-so-scary, daytime Halloween parties for the little ones with mostly Autumn-themed decorations, to the truly scary evening Halloween parties for the older ones. 
Would you like to go trick or treating? Find out what to do if your kids are desperate to trick or treat. 

Do you know about a family-friendly Marbella Halloween party or event? 
Share it with us on Facebook or Share a Tip on our homepage! We are always looking to spread the word about fun and festive holiday parties.

Happy Halloween Boo! 

marbella Halloween parties from previous years
Galaxia Play Center Halloween Party - This indoor playground is hosting a Marbella Halloween party for kids with lots of prizes, games and competitions for all ages. Galaxia is located at Centro Comercial Guadalmina in San Pedro. 

Funky Forest Halloween Party - on October 31 from 5:00 to 8:00 for children. 15 euros entrance includes: Scary food food buffet and drinks costume contest, bouncy castle, face-painting, entertainment, magic show, gifts and prizes. 
Kidz Kingdom - is holding a scary Halloween party in Estepona for kids of all ages. Games, prizes, magicians, clowns, piñatas, facepainting and much more. October 31st from 16:00 - 21:00.

Manolo Santanas Racquets Club - is hosting a fun Halloween party on October 31. Bring the kids in costume and enjoy a child's menu and drink for only 7.50 euro or adult menu for 15.50 euro. Cotton candy, popcorn and loads of fun.

Yoyuba Halloween Party in Mijas Costa - soft play center, fancy dress and disco 10€ per child. Reservations required. Tel: 952-588-626

CJ's Bar in Benalmadena - promises lots of fun for the whole family with a fancy dress party and Trick or Treat extravaganza. The doors open at 7:00pm and the kids fun starts at 8:00pm. There will also be balloon modeling and loads of party games, sweets, prizes, face painting and a magic show from Wizzy Wizard. Prizes will be given to the best dressed child and adult.
Don Carlos Leisure Resort & Spa - trick or treating, corridor of terror, fancy dress contest, music, dancing until late. Starts at 8:30. Entrance: adults 39 euros, children (7-12) 19.50 euros and children under 6 free! 

Buddies Pizzeria & Restaurant in San Pedro is having a Halloween Party with decorations, karaoke, & music. Starts at 20:00. Reservations required.
Jack American Brasserie in Puerto Banus will have a Halloween party from 7:00 with face painting, costume contest and more. Prizes for best kids costumes! Face painting artists - free! Puerto Banus - 952 813 625, Benalmadena - 952 563 673
Halloween at Hard Rock Cafe - Spend Halloween at the Hard Rock Cafe with the kids this year and you're in for a real treat. This franchise in Puerto Banús is getting all decked out and into the spirit with devilish decorations and staff who dress the part. 

Paintball Estepona - is hosting a special Marbella Halloween Party Paintball session with ZOMBIES in the mazes. Don't miss the chance to come blast the brain eating undead at Paintball Estepona. 3:00 from October 29th to November 11th. If you come in costume on 31st, 1st, or 2nd and be elligible for they Paintball raffle. 
Tivoli World - This amusement park in Benalmadena gets all decked out for Halloween and is open in October on on weekends. Come dressed up anytime from October 1st to November 1st and entrance is free (rides at an additional cost).