Marbella Feria de la Tapa

(Marbella)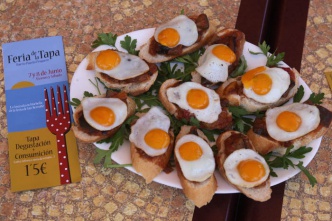 Marbella Feria de la Tapa
The Feria de la Tapa (Tapas Festival) will be held at the Puerto Pesquera (Fishing port) in Marbella on June 7 and 8, 2013.


Thirty different bars in the fishing port are participating in the event offering a
tapa for only 1.50 euro
.
Children's entertainment starting at 7:00pm at the Teatro Ciudad de Marbella that includes magicians, clowns, juggling, face painting and much more. Chance to win prizes in fun competitions!