Kids in Marbella
share this page with a friend
If you want to know what to do with kids in Marbella, then you have come to the right place! Marbella Family Fun was created to answer precisely this question. We have kids of our own and have discovered all there is to do and see in Marbella with children, so we would love to share all of our experiences with you.
Marbella, and the Costa del Sol, in general, offers sun, sand, good food and unbeatable weather nearly every single day of the year. The Costa del Sol gets a bit of an extended summer, which is why there are so many aqua parks, animal parks, festivals, outdoor cafes and outdoor activities spread along the coast. This is why there is always something to do with kids in Marbella.
Click one of the buttons below to go directly to the area you are interested in or school down to read more and see recommendations.
Top attractions for kids in Marbella
In the warm season from approximately June to September you can take the kids to a water park such as Aqualand in Torremolinos or Bahia aquapark in Algeciras. If you prefer to stay dry, then you can always take the kids to Selwo Aventura animal park in Estepona or Tivoli World in Benalmadena. If you really like roller coasters and fun rides, then you may want to even venture further out to Seville to Isla Magica, which is the largest attraction park in Andalucia.

If these ideas are all a bit too much to cram into one day, then you may want to take it easy by spending a half day with the kids playing mini golf in Fuengirola at the Fuengirola Adventure Golf center or take a stroll through the Fuengirola zoo, also known as Biopark Fuengirola. Smaller children also love looking at the fish at the Sea Life aquarium at Benalmadena port.
For those of you who like to stick a bit closer to Marbella, then your kids will love a day out at Funny Beach where you can go-kart, jump on trampolines, enjoy bumper boats, and play arcade games. During the summer months, stay for lunch at Koko Beach restaurant located right on the premises and continue the day on jet skis and banana boats in the sea. Or you can bring along some bread and feed the fish at Puerto Banus where you can also people watch, gaze at the yachts, shop, or see a movie at the Gran Cinema Marbella.
what to do with younger Kids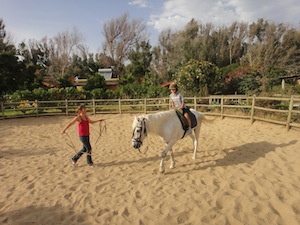 If you are looking for things to do in Marbella with smaller kids, there is plenty to do out there. One of the all time favorites for many visitors to Marbella is to simply pack a picnic basket and spend the day at the beach. You may want to read this list of the Costa del Sol top 10 beaches to help decide which one to go to. Other summer favorites are waterparks where little ones can splash around in the mini pools and slides far from the pushing and shoving of older ones. Check out our list of Marbella Attractions to find out which water park is near you.
Babies in Marbella also can attend some of the Marbella kids clubs and indoor play centers such as Kidz Kingdom in Estepona or Galaxia in San Pedro. Both of these playgrounds offer fun slides, ball room fun and even mommy and me playgroups to meet other moms and dads. An indoor playground is an excellent thing to do with the kids in Marbella when the weather is either too hot or too wet or simply if you need to have the kids burn off some energy.
Adventurous kids in Marbella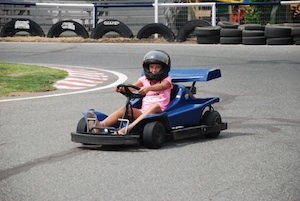 Andalusia has a rich landscape offering both mountains and sea, so there are plenty of opportunities to be adventurous and have fun with a wide range of sport activities. One of our favorite things to do nearby is canyoning in the region of Benahavis just 15 minutes from Marbella. Another activity for mountain lovers is a hike to Marbella´s landmark shell-like mountain La Concha.
If you prefer the sea, then you can jet ski, fish, scuba dive, kite surf or go cable skiing. Smaller children may want to go on a boat and experience sea life in Gibraltar on a fun dolphin and whale-watching tour. From horseback riding to ecotourism, Andalusia and the Costa del Sol offer adventure for the whole family.
Go to our Marbella Sports page to see what other sport and adventure activities you can do with kids in Marbella.
fun indoor activities For Kids in marbella! 
When the Marbella weather takes a turn for the worse, the Costa del Sol suddenly looks like a very different place and all those fun Marbella attractions are thrown out the window. But don´t fret! There is still plenty for kids in Marbella to do indoors. Other than the indoor play centers, the kids would love to see the latest Disney movie at the cinema. Take a look at our English movie listing to see what´s playing at a theater near you…yes, in English!
A brand-new trampoline centre has also opened in Marbella, for those looking to experience a day of super-human strength.  For other ideas, click on any indoor activities below to get a more detailed review. Go to our page on Indoor Activities to get more rainy day ideas.
Living with kids in Marbella
We love to share our experiences with others and encourage other families and children to let us know what they like most about Marbella and living on the Costa del Sol, so we have created a Kids Corner just for the kids to share their experiences as well as a Parents Opinion zone for mom and dad. Feel free to send us your experiences or questions related to living on the Costa del Sol with kids.
If you are looking for other services, such as schools, camps, Marbella nannies or events, take a look at our Family Forum to see what else is available for kids in Marbella.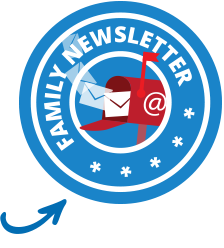 Have a question or recommendation regarding Kids in Marbella and the Costa del Sol?
Share your questions or feedback here - we'll post it to the community for their input!
What others have asked or shared about Kids in Marbella and the Costa del Sol
Click below to see contributions from other visitors to this page...

Related Articles:
Apr 06, 19 08:07 AM

The Marbella Football Academy - a high-performance Football Camp in Marbella enabling kids from 4 to 16 years of age to develop and excel in football.

Mar 26, 19 02:11 PM

Just a quick tip if your needing a NIE Number in Marbella... I was very happy with my self, read all the websites about getting your own NIE Number in

Mar 26, 19 02:09 PM

I am an enthusiastic and experienced teacher. I taught Biology/Science/Maths in Ireland from 2005 and gained my PGCE in University College Dublin in 2012.