East or West Private TangierTours is Best !!
by by: Mr. Idrissi, (Tour Manager and former Prisident of Tangier tour Guide's Association)
(Tangier Morocco)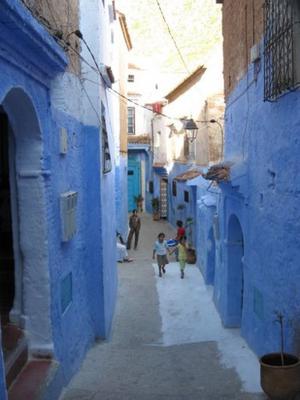 Chefchaouen
I am Idrissi, founder and owner of TangierTours private guiding company, I deal exclusively with small groups up to 8 people in order to give a perfect and VIP service to each one of my clients!


I am fully licensed by the Moroccan Ministry of Tourism. My private tours in Tangier and the rest of Morocco, are Suitable for families with Kids, Couples, is also ideal for singles and small groups of friends or work colleagues.
Web--site: www.tangiertours.com
E M A I L: idrissi@tangiertours.com
Whether you are a couple, a group or small club, TangierTour's can easily cater for you, its specialises in day and half-day tours around Tangier to discover and see a memorable sites of Morocco that many day-trippers seldom get to see.
one of Tangiertours past clients:
http://www.briceplace.com/Photos/Africa/Morocco2005/
My private tour company has private tours for day trippers from Spain, as well as shore-excursions for cruise shippers. TangierTours has everything you're looking for. Just you and your friends in a group with your own personal Guide and A.C Vehicle from the moment you arrive until we take you back safe and sound to your ferry, cruise ship, airplane or your Hotel.
All day tours are carried out in a private air-conditioned luxury van.
Personal pickups are provided from your hotel or from your port.
All day tours are carried out in English by a government licensed tour guide.
The tours include:
Transportation, guiding and entrance fees.
The tours do not include:
Meals or personal expenses.
In order to avoid any disappointment advance bookings are required.
Have any questions? Feel free to contact me: idrissi@tangiertours.com