share this page with a friend
Marbella Events Forum - Spread the word fast!
The Marbella Events Forum is a fast and easy way to quickly get the word out regarding your upcoming event in Marbella and the Costa del Sol.
Post your event by clicking the blue POST YOUR EVENT button below and it will immediately be submitted for publication to thousands of international families in the area.
If you do not see a blue button that says POST YOUR EVENT above, please refresh this page until it appears. (Depending on the speed of your internet connection, it may take a few seconds longer to load.) You may also see a "loading" logo until it becomes visible.
For assistance or questions, contact us anytime at info@marbellafamilyfun.com for details.

tips to make sure your EVENT post gets seen
All posts to the Marbella Calendar of Events are curated to make sure they provide the public with high quality content that connects families to local information about what's happening in the area. Make sure to include the following information to insure readers have the key details they're looking for regarding your event:
An engaging title of your event 
Short description about what visitors can expect
Accurate date and time the event will take place
Location where your event will take place locally
Contact information in case visitors have questions
In addition to the basic information noted above, we also highly recommend you include a relevant image or flyer of your event as well as a backlink to your own website. That way people can quickly find your own details if they need to reach you in the future.
As soon as you post your event, it will be verified by our local team for publication in the calendar within 24 hours of your submission. For assistance or questions, contact us anytime at info@marbellafamilyfun.com for details.
Wishing you a fantastic event!
The Marbella Events Forum features all kinds of exciting events taking place around Marbella and the Costa del Sol.  These events are contributed by thousands of visitors to our site monthly so you're getting the absolute latest update on what's happening locally.
Looking for something specific?  Type what you're looking for in the Search bar at the top of the page.
a sample of featured events in and around marbella
Do you have an event you'd like the Marbella community to know about?  We'll post it here absolutely free as long as its relevant to our family-focused content.  Click the green POST AN EVENT button below and follow the directions.
You'll be asked to provide a title of your event as well as basic details so people understand what to expect.  Don't forget to include key information including: date of the event, time, location and any other details you feel are relevant for the community to know.  
We look forward to sharing your event with the Marbella community!
Got a longer story to tell? We can help. If you'd like to share more information with the community on a dedicated page on this site, you can enter the details in the fields below. Our local team will review your content and publish it to the community. 
For assistance or questions, contact us anytime at info@marbellafamilyfun.com for details.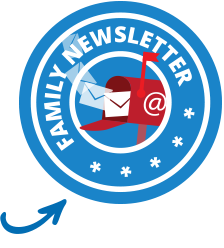 Do you have a great event planned in Marbella? Tell us about it!
We'll share your event with the community absolutely free when you follow the directions, below.
Events in Marbella and the Costa del Sol
Click below to see details about events posted to this page...

Marbella Family Fun

>
Marbella Family Forums
> Marbella Events Forum