Skate Night San Pedro Boulevard - 09 October 2015
by Joe
(Marbella & Costa Del Sol)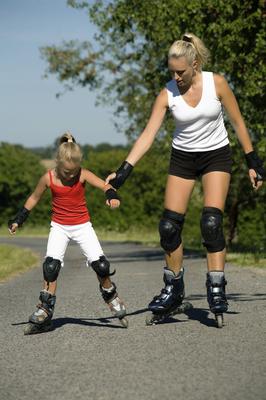 Skate Night San Pedro
Friday Night Skate FREE EVENT


PLEASE CHECK THE SCHEDULE BEFORE COMING, IF IN DOUBT CALL 694 442 331
Come and roll into the weekend with us...
All abilities welcome, starting in the skate park San Pedro close to bus station and Boulevard.
Then onto "The Stroll" is for the intermediate-advanced skaters we will go for a stroll which will be planned in advance. You should be able to stop confidently on your skates as we will cross roads.
MARSHALS WANTED: If you are a confident skater we need volunteers to monitor any road crossing or assist skaters having trouble. Please contact us if you are interested.
MUSIC SKATER WANTED: If you have a boom-box and are a confident skater then contact us to come and be our pacemaker and motivate the crowd
DO YOU WANT TO SKATE BUT FEEL THAT YOU NEED LESSONS?
Private Lessons €15 Children & Adults (per hour)
A 1-2-1 lesson with an instructor will give you the maximum benefit in the quickest possible time. We will teach you new techniques to help you build your confidence and ability.
(A 48 hour notice is required for booking cancellations)
Groups €10 Children / €8 Adults (per hour)
Group lessons are fun, all children must have protective gear and should be able to stand up comfortably on their skates/board otherwise we recommend a private lesson first.
For adult group lessons the same rules apply as we only have 2 hands so skaters must be free standing safely.