MARBELLA WORKSHOP: Contributism - 05 APRIL 2016
by MICHAEL TELLINGER
(SOUTH AFRICA)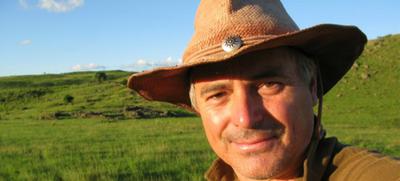 Indiana Jones of South Africa
MICHAEL TELLINGER WORKSHOP


Michael Tellinger, an author of four books, scientist and explorer, who has become a real-life Indiana Jones, making ground-breaking discoveries about advanced vanished civilizations at the southern tip of Africa. His continued efforts and analytical scientific approach have produced stunning new evidence that will force us to rethink our origins and rewrite our history books.
Michael is touring Europe and has kindly included #Marbella on his calendar. As we have much to learn from each other's experiences, this is an opportunity for those interested to be a part of Michael's workshop and personally hear his amazing findings regarding ancient technologies and the #UBUNTU philosophy that have now led to aspirations of a world of #Contributionism that doesn't depend on money. - Check Michael out on YouTube and also www.michaeltellinger.com
This event is from 3.30pm - 7.30pm. There is no charge for this event but contributions would be welcomed.
IMPORTANT NOTE: There will be a limited number of spaces available so the first registered will get preference of availability.
REGISTER FROM THIS LINK: http://marbellaazul.com/marbella-now-tv/registration/