Laude San Pedro Musical: "Aura, el nacer del amor" - 14 September 2015
by Laude San Pedro
(San Pedro, Spain)
To celebrate the start of this new academic year, we are pleased to announce that Laude San Pedro International College will host a brand new play called "Aura, el nacer del amor".

This show is the first play entirely produced and directed by an ex-Laude student, Francisco Padilla, who is currently studying for an acting career in Malaga.

The play will be performed in our sports hall on Monday 14th September; once at 15.00 for our students and again at 16.30 for parents, friends and the wider community.

We would ask every person attending to make a symbolic 2 Euro donation and all proceeds will go towards the current situation with refugees who are in desperate need of help all over Europe. All funds raised on that day will be donated to Unicef, who will ensure it is used to support the refugees who need it most.
Post your own submission to the Marbella Community! It's easy to do. How? Simply click here to return to A: READER INPUT - events and fun things to do .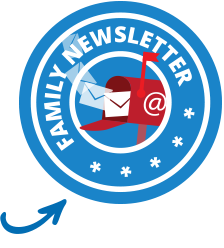 Apr 06, 19 08:07 AM

The Marbella Football Academy - a high-performance Football Camp in Marbella enabling kids from 4 to 16 years of age to develop and excel in football.

Mar 26, 19 02:11 PM

Just a quick tip if your needing a NIE Number in Marbella... I was very happy with my self, read all the websites about getting your own NIE Number in

Mar 26, 19 02:09 PM

I am an enthusiastic and experienced teacher. I taught Biology/Science/Maths in Ireland from 2005 and gained my PGCE in University College Dublin in 2012.