Aloha College: Charity Run in aid of CUDECA
by Elena Rio
(Aloha College)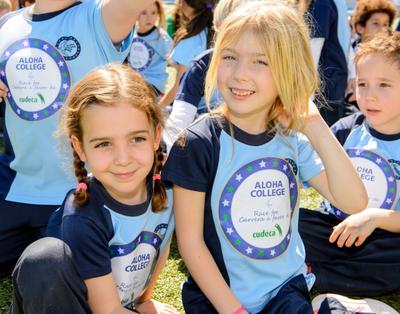 Aloha College kids
Recently, Aloha College Annual Charity Run took place.


All children were invited to participate in aid of Cudeca – some staff and parents joined them too. They raised over €600 on the actual day, and their charity box continues to be in the entrance.
They were happy to have Cindy Barnes, an ex-parent and one of the organizers of the TRE Cudeca telethon, join them. Aloha College thanks all their parents for their generosity and support.
For more information about schools in the area, check out the dedicated page on:
MARBELLA SCHOOLS
For information about charities in Marbella, have a look at a summary of local organisations at:
MARBELLA CHARITIES
#MarbellaFamilyFun #AlohaCollege #MarbellaCharities