Marbella Tourism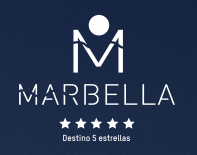 share this page with a friend
Marbella Tourism City Council offers visitors the most extensive range and quality of tourism products to be found anywhere in the Mediterranean region. They provide residents, visitors and potential holiday makers events, hotels, restaurants, legal information, job information and so much more. 
In the Marbella tourism forum we organize all the questions and experiences sent to and posted on Marbella Family Fun related to Marbella tourism, local sights, and so on. Click on a topic that interests you to read more.
Feel free to send us your own questions and experiences, whether you are just visiting Marbella or are a long-time resident on the Costa del Sol - we want to hear from you.
Scroll down to find the topics that interest you.
marbella tourism tips
Marbella walks and bicycle trails Are there any books on walks and cycle rides around the Marbella area (east and west of this area as well would be helpful)? 

Exploring Andalucia make everyday a brand new experience Andalucia is sometimes spelled as Andalusia. It is a Spanish autonomous community that is mostly populated with its eight provinces...
Top ten Marbella beaches After conducting a survey on your top ten Marbella beaches, Marbella Family Fun decided to let you know of our family's favorite Top ten Marbella beaches.
Captain Piotr (Peter) sailing trips If you are looking for good fun on a sailboat, then look no further.
Monte Aventura Ecotour MONTE AVENTURA, a pioneer in ecotourism, offers you original guided tours to discover "Serrania de Ronda" and 'Sierra de las Nieves', declared Natural Park and Biosphere Reserve, the nearest one and most unknown in the Costa del Sol.
Bsafecarhire car rental company I was wondering if anyone heard of a car rental company called bsafecarhire.com
The city of Malaga is worth a visit Marbella is paradise, but let us not forget we are just a short drive from Málaga, the city where Picasso was born.
Experience Box Spain You can easilly make the most of your stay in Andalucia by taking advantage of our Holiday Planning and Travel Services.
Tangier Private Guide (Day Trips) Hi! TarifaTravel is a family owned business which has been operating great Private tours out of Marbella-Spain for over 15 years.
Cadiz shore excursion day trip - Seville private/group tours When your ship docks in the Cadiz port, head out on a shore excursion to Seville, one of the most remarkable cities in Andalusia (Andalucia).
Bike Tours Marbella Bike Tours Marbella offers daily guided bike tours everyday in English, German, Spanish or Dutch.
Spanish Cooking Breaks Pam and David Lynn welcome you to Spanish Cooking Breaks where you can relax and learn from the experts.
The Red Penguin art gallery The Red Penguin Art Gallery, located in El Corte Inglés El Capricho, is a dynamic and ambitious project, conceived as a meeting point of different cultures, interests and creative ideas, with space dedicated to collections from artists of national and international recognition.
Discount vouchers for Marbella attractions I wonder whether anyone knows of any places we can get discount vouchers for any of the attractions local to Marbella, i.e. zoos, aquariums, kids parks etc Are there such a thing in Spain?
Guided boat trips in Elviria Hi. We are 2 girls from Norway spending a week in Elviria in may. Is there any guided boat trips in the area?
Fishing on the Costa del Sol Anything on Sea, River, Lake fishing?
Flamenco dancing and dinner Looking for a Great Dinner and with Flamenco Dancer(s) for Friday...
Rancho del Rio horse riding in Spain RDR Saddle Club meet up every Saturday, 10am until 2pm we learn how to take care of the Horse.
Family and Friends day trips Private Tours in Marbella, Ronda and Tangier Morocco Hello, My name is Daniel and I am a highly experienced and fully licensed private tour guide.
Morocco tours with Caracolatours Morocco Tours short time on morocco its a test of morocco. Find out what Caracolatours has to offer you!
What to do in Marbella on a Sunday We will be visiting next week for the first time and we will only be there Sunday and Monday. I forgot most places close on Sunday. Any suggestions?
Spain Private Guides ""Your entrée to the best of Malaga A Personal Advisor At your service!
Riding Fun in the Sun Come horse riding with the whole family and enjoy the breathtaking views of the Andalucian countryside.
Teambuilding, sport & adventure Teamforyou.es is a Multiservice Agency conveniently located in Puerto Banus, the heart of Costa del Sol, Spain.
Quad Adventure Safari tours Costa del Sol Why not treat yourself and your family to a truly amazing way of exploring the scenic landscape with the Costa del Sol quad adventure!
Montenmedio among the best golf courses in Europe The Montenmedio golf course, located in Cadiz, is considered one of the top 20 golf courses in Europe according to a survey made by worldwide golfers over 6,974 golf courses.
VIP Malaga Tours This is an ideal excursion to see the country side of Malaga, far away from the daily noise of the touristic coast.
Costaticket Welcome to Costaticket. Here you can order tickets for Flights.Hotel.Rent a car, golf, sports, concerts, and group travel, etc.
Camel Expeditions Im looking to know if you can go horse riding anywhere and can you do water sports on san pedros beach and where are the nearest wifi spots from san pedro beach.
Horse riding, water sports and wifi spots near san pedro beach Im looking to know if you can go horse riding anywhere and can you do water sports on san pedros beach and where are the nearest wifi spots from san pedro beach.
Day trips from Marbella THE BULL ROUTE You will learn about the breeding of the Spanish Bulls and Horses in their natural environment.
Benalmadena butterfly park The Mariposario Butterfly Park in Benalmadena, is now open! Come and feel the experience of more than 1,500 butterflies from all over the world flying free around you in a tropical environment.
Travelling to Morocco from Marbella We have had so many postings on travelling to Morocco from Marbella, that we need to gather it all together for you.
Guided tapas tour in Marbella The tour includes visiting 2 hand picked tapas bars in Marbella Old Town with an informative guided walk around the Casco Antiguo.
Tour of Gibraltar from Marbella We are 2 families staying at Elviria outside Marbella, and we are planning to get a guided tour to Gibraltar.
Camping Torre La Pena in Tarifa There are two options when you go camping Torre La Pena in Tarifa.
San Pedro arts and craft market This event intends to replicate the "Bajo los Naranjos" art and craft market held in Marbella Old Town on Sundays.
Fishing trips in Spain If you enjoy sea fishing , I found www.spanishfishingcharters.com to be provide a very enjoyable experience.
Noche de San Juan in Marbella The dust has settled and we all had a good time at the Noche de San Juan in Marbella.
San Pedro arts and crafts market San Pedro de Alcantara will launch the first Art and Craft Market on the San Pedro beach boardwalk this weekend June 25 and 26, 2011 under the name "San Pedro Marítimo".
Diving instructors for tourists Please let us know if there is anyone offering sea diving lessons, golf lessons, jet ski lessons?
Bullfight Marbella area We would like to go and see a bull fight (preferably within the malaga-area). Where can I find a bullfight-calendar?
Marbella bullfights Is there any bull fight happening in marbella from 12th june to 16th june?
Wine center La Sangre de Ronda A visit to Ronda is certainly a unique experience, wandering around, watching the mountains, relaxing under the centuries old elm trees.
The real Morocco in seven days Morocco offers couples of all ages and interests the romantic destination of a lifetime.
Day trips from Marbella In just 5 hours you will discover some of the best kept secrets of Andalusian culture; Malaga, Ronda or the bull route.
Family holiday in Puerto Banus i was just wondering could i have your personal view of puerto banus and have you any tips for a nice holiday ?
www.puzzleviages.com After twenty years of professional experience as a travel agency and adapting to changing times Alventus Travel has created a new brand in their particular programming: TRAVEL PUZZLE
Guided tours in Marbella Do you know of anyone who does tour guides around Casco Antiguo?
Travel to Morocco www.desierto-merzouga.c.la is a great desert team of professionals with extensive experience in tourism field, offers Moroccors and Sahara desert trips by air- conditioned 4x4 and minibus, throughout the deep South of Morocco.
Bullfight Marbella Does anyone know if there is a bull fight happening this weekend (May 7/8th) in the Marbella to Estepona area? 
Team4you.es Teamforyou.es is a Multiservice Agency conveniently located in Puerto Banus, the heart of Costa del Sol, Spain.
Picasso Museo Malaga from Marbella can i get a tour tomorrow easter sunday april 24 2011 to the picasso museum malaga from marbella or is it closed?
KidsinMadrid.com If you´re planning a trip to Madrid from Marbella, you must take a look at KidsInMadrid.com - a website for families living and traveling in Madrid.
Family Fun in La Lina Gibraltar area My sister and brother will be joining me in La Linea and I have to plan some fun in April. maybe you could assist me with some offers?
Summer in Marbella We will be spending June 2011 in San Pedro and have 2 children 5 year old boy & 3.5 year old girl. Can you please recommend some activities?
Drive to Ronda Is there a way to drive to the outskirts of Ronda and then take public transportation to avoid driving difficult road there?
Saturdays in Old Town Marbella "¡Siente Marbella! Callejea con los sentidos" is an attempt to bring together art, music and gastronomy to Old Town Marbella.
Marbella Artisanal Market The artisanal market "Bajo los naranjos" (Under the oranges) on Orange Square in Marbella Old Town in an effort to bring more tourism to the historical district on Sundays.
Sledging in Sierra Nevada Would love to take the kids sledging this weekend. We'll need to rent sledges so guess we have to head into the village?
Morocco Extra Tours Morocco Extra Tours is a Tour Transport agency : We are highly delighted to invite you to discover the culture, history and most splendid destinations of our Kingdom, MOROCCO.
Adventure-Spain.com Fun for all the family. Some People Dare to be Different, They take up the Challenge to leave the beach behind, Travel away from the coast and into the unknown, - to the Mountains - to a Land that Time Forgot.
Costa del Sol mountain guide I am looking for a private mountain guide to take me along trails in the mountains near Marbella/Malaga.
Marbella beaches in the winter I recently started getting up earlier and dragging my self and dog down to the beach in the mornings, i must say that i am now hooked.
Ski clothing hire in Sierra Nevada Do you know if there is anywhere to hire ski clothing up there? We have nothing! Or where we could buy some on the Costa del Sol?
More on Marbella tourism...
Marbella Ecological Market Marbella Town Hall is organizing a Marbella Ecological Market to take place every first Saturday of the month.
An amazing trip to Marbella This was a discovery to see a culture so different from mine!
Trip to Madrid from Marbella Our family had a lovely trip to Madrid from Marbella a few weeks ago and I think some of our experiences would be a bit helpful for our readers.
San Pedro street market I just spent my morning at the San Pedro street market and have to say that no trip to Marbella is complete without a visit to the Marbella or San Pedro street market.
Sierra Nevada ski season 2010-2011 Many of the local papers and websites have announced that the slopes at the Pradollano ski resort in Sierra Nevada will open on Saturday November 27.
More on Marbella tourism...
Hike from Marbella to Ronda A few days ago I decided to investigate how to hike from San Pedro to Ronda.
1 night trip to Morocco I am looking for a tour that goes from Marbella to Tangier or in morocco but for 2 days and just 1 night.
Need info please We would like to know if an overnight trip to Morocco is a good idea?
Nature walks in Andalusia Marbella Town Hall organizes walks through nature reserves, parks, mountains and other outdoor areas in Andalusia at very reasonable prices called Salidas Abiertas.
Team Xtreme Marbella Team Xtreme Marbella offer group adventure holidays and corporate events in Andalucía, Spain...
More on Marbella tourism...
San Pedro de Alcantara Feria 2010 Hi we are going to visit Marbella in October 2010, and I was wondering if you know the exact dates for the fiesta San Pedro de Alcantara?
Festival Luna Mora in Guaro Some people were telling us about a festival with candles in the village of Guaro.
Helle Hollis car rental We are looking to rent a car for a few weeks in Marbella and found Helle Hollis on your site.
Tourism Day in Marbella and San Pedro Marbella Town Hall in conjunction with Marbella beach businesses is organizing Tourism Day "Moraga Popular" on September 9 at 8:30pm.
La Quinta Golf & Country Club Don Joaquin Moya Angeler, (Club President) was delighted to re-open the recently renovated Course C at La Quinta Golf and Country Club.
More on Marbella tourism...
Excursion to Tarifa Marbella town hall is organizing an excursion to visit the Estrecho Natural Park, whale watching in Tarifa and a visit to the dunes in Bolonia...
Marbella Family Fun Video Have you ever wanted to view what you can do in Marbella in a nutshell?
Costa del Sol in January We have booked a week in January to bring our parents and were wondering if many things were closed in the area.
Seasoned CDS family holidayers We're looking for something a bit different for a half day or full day excursion adventure. What can you suggest?
Flamenco show in Malaga restaurant Restaurante Vino Mío in calle Álamos in Málaga is holding flamenco performances to the public almost every evening in July.
More on Marbella tourism...
Mijas Racecourse summer schedule Summer season kicks off in July at the Mijas Racecourse located just 20 minutes from Marbella.
Gibraltar and Morocco day trip Are their bus or tour services that can take us to Algerciras and Gibralter directly from Marbella?
Bicycle rental Marbella Make the most of your holiday and spend the day out on a bike with the whole family.
Marbella Spain Our family is thinking about moving to Marbella Spain. Are you happy there?
Free activities in Marbella Do you have a list of free activities available to families visiting Marbella?
More on Marbella tourism...
Weather in Marbella I have just read in the news that parts of Marbella were flooded and some schools evacuated a few days ago.
Marbella Monday Market Please can you give, if possible, directions from the main street to where the market is?
What to do in rainy Marbella Do you have an article on what to do in rainy Marbella.
Parking Malaga Airport There are many overnight parking at Malaga airport. Can you recommend a good one?
Costa del Sol Tourist Information Where is the best place to get general Costa del Sol tourist information and maps?
More on Marbella tourism...
Weather on the Costa del Sol Coming to the Costa del Sol the week of January 10th, what weather can I expect?
Tourist office in Marbella Is there a tourist office in Marbella? Where is it located?
Blue flag beaches in Marbella What are they exactly? How many are there in Marbella?
Marbella points of interest Could you list the main points of interest of Marbella?
Deja Vu Casco Antiguo Marbella Deja Vu is a lovely shop in the Casco Antiguo Marbella that is run by an English/American couple.
More on Marbella tourism...
Top 10 Marbella beaches We have tallied up your votes and have come up with the top 10 Marbella beaches to visit on the Costa del Sol.
Aquaparks near Marbella I have heard that the park is only open in the summer months, could you please tell us what those months are?
Last minute green fees The Marbella Golf and Country Club is the first golf course offering last-minute green fees on Twitter!
Marbella bus service to La Cañada Can you advise me how to get from El Rosario (hospital Costa del Sol) to La Cañada by bus?
Mosques in Marbella What is the name of the white mosque and the address?
More on Marbella tourism...
Visit to Tangier and Ceuta We (2 adults) will be in Andalucia in September and would like to take a two-night trip to Morocco, visiting Tangier and Ceuta, traveling by ferry from Algeciras (or Tarifa).
What is San Juan Night? I have been invited by friends to attend La Noche de San Juan. What is it and what should I expect?
San Juan Night 2010 La Noche de San Juan, or San Juan Night, is a fun festival celebrated throughout Spain commemorating the longest day of the year...
Segway Tour Malaga For an incredibly fun way to sight-see Malaga, check out Jose's www.segwaymalagatours.com.
Dolphin Experience at Selwo Marina Experience dolphins close up for the first time in their own environment with SPLASH, a new attraction for the whole family at Selwo Marina
For information on where to stay on the Costa del Sol see our forum on Marbella accommodation or go to our guide on Marbella hotels, apartments, campsites and villas. 

For information on local holidays and traditions see our forum on Marbella holidays and festivals. 

For more information on tourism and attractions see our section on Marbella Attractions
If you have an experience you would like to share or a question you would like answered, please let us know. We are always ready to help out.
Return to top of Marbella tourism