Bike Tours Marbella
by Vladimir
(Marbella, Spain)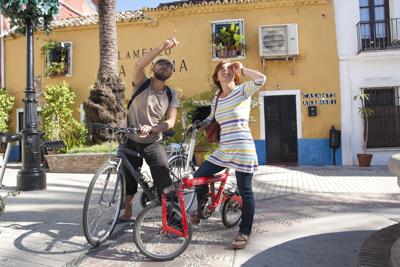 Bike Tours Marbella in Marina Marbella
Bike Tours Marbella offers daily guided bike tours everyday in English, German, Spanish or Dutch.


Discover with City Bike Tour Marbella the history of this wonderfull city, the old town, life, culture, tradition.
Our Puerto Banus Bike Tour leads you along the Golden Mile and reveals the stories behind the names like O'Connor, Shariff, Hohenzollern etc.
Tapas & Wine Bike Tour Marbella gives you a deeper view into gasronomic tradition of Costa del Sol.
All tours available in English, German, Spanish and other languages on request. The tours starts at 10 am, 11 am, 16 pm and 17 pm everyday. Ask for special tour time - we can arrange it, too.