| | |
| --- | --- |
| Team Xtreme Marbella | |
share this page with a friend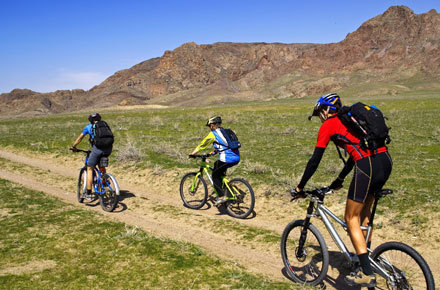 Team Xtreme Marbella offer adventure tours for families, parties and groups on the Costa del Sol that are packed with exhilarating activities that will make you feel energised and inspired.
People that have lived or vacationed in Marbella for years are astounded to learn that there are so many amazing activities they never knew existed anywhere in Spain that are easily accessible and provide a lifetime of great memories.
What makes Team Xtreme unique is their deep knowledge of the Costa del Sol and their ability to cater to families and groups of any size and experience level.  The team at Xtreme have worked on the Costa del Sol for years and know the best spots to pick for a variety of outdoor experiences for all types of events, including:
Birthday parties for adventure seeking kids, teens, families 
Bespoke corporate events including all equipment, coordination and implementation
Group activities for weddings, hen parties and stag events
Prior to your departure, Team Xtreme Marbella will consult with you regarding your experience level and needs to insure you have a fantastic outing.

Team Xtreme Marbella for great mountain biking and canyoning!
One of the benefits of being situated in the most desirable microclimate in Europe is the ability to have outdoor fun year-round. Marbella's coastline offers a stunning array of mountain biking trails for all age levels, from beginners who are looking for a casual ride overlooking the sea to experts seeking the thrill of a new downhill challenge.
The coordination offered by Team Xtreme Marbella allows you to relax and focus on the fun part of the trip while the team deals with the equipment, preparation and delivery of everything you need for the excursion. Rather than waste time renting equipment and searching for the right place to ride, let the experts take care of it and insure you have a memorable day in the great outdoors of the Costa del Sol.
Canyoning in Marbella is an experience not to be missed!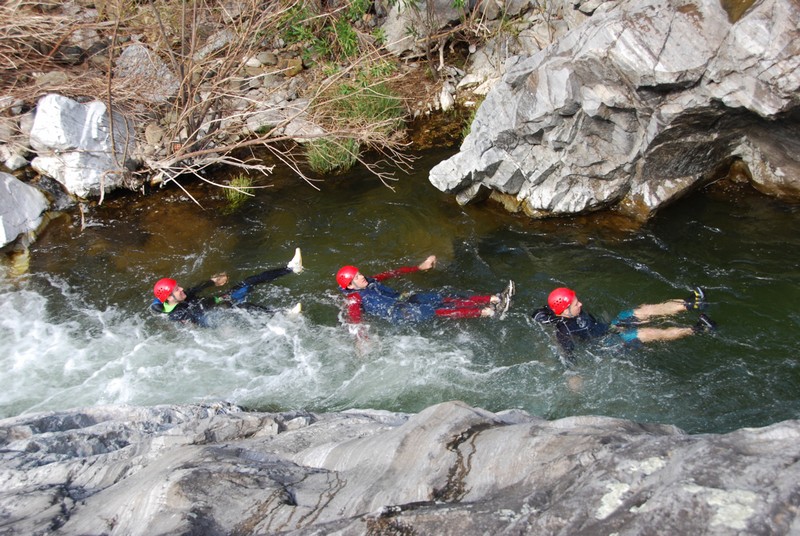 Looking for a truly unique experience to share with your friends and family? Try canyoning in one of the active rivers around Marbella. Team Xtreme knows where to find the best rivers based on the season and your experience level. And the group makes sure all equipment and safety precautions are taken so you can enjoy the ride. 
As part of the planning, your adventure coordinator will review all the details and provide training to your entire family or group regarding how to maximise the entire canyoning experience.  You'll be provided with all the necessary equipment including wetsuits, helmets and all the protective gear you need for a thrilling canyoning experience on the Costa del Sol.
Team Xtreme Marbella is comprised of an international group of professional adventure guides and also offer multilingual support in English, Spanish and German. Support for additional languages are available upon request.
Your one-stop shop for adventure on the Costa del Sol!
Team Xtreme also offers one-stop access to:
Trekking
Sky Diving
Caving & Canyoning
Mountain Biking
Quad biking
Check out their website, below, for images, video and more details on all the programmes offered.
Make your next corporate event a real blast!
Team Xtreme delivers exciting, motivating and adrenalin-packed events for businesses. Their corporate events and incentive packages combine thrilling team activities with a training and learning seminar. The Ultimate Performance Event delivers an inspirational and unforgettable team-building experience.

All activity guides at Team Xtreme are fully-qualified professionals in their industry and everyone is passionate about what they do.  The company is also fully insured and legally registered in Spain.
Contact them today for an unforgettable adventure on the Costa del Sol!
CONTACT DETAILS

Avda Ricardo Soriano 72
Portal B, Planta 1ª,
29601 Marbella

Tel:+34 952 768 349

Mobile: +34 676 022 237

From UK: +44 203 411 1815

Email: info@teamxtreme.es

Website: www.teamxtreme.es