Marbella Accommodation
share this page with a friend
How do you choose your Marbella Accommodation? It is not an easy question to answer as a lot depends on your budget, proximity to friends or family, activities that you're looking to do, access to a vehicle and how far you're willing to travel on a regular basis. There are so many ways you can spend your holiday and equally as many places to stay - whether you are looking to book a Marbella hotel, rent a villa in Marbella, stay in a San Pedro apartment or townhouse, or even camp in a campsite. So how do you choose when there are so many choices out there?
apartment and villa rentals on the costa del sol
Our best advice on choosing Marbella accommodation is to decide first of all what kind of vacation you would like to have in Spain. 

Do you simply want to relax in one of the many full service Marbella hotels on the beach with all the amenities, i.e. restaurants, kids clubs, concierge? 
Or do you want to be active and don't care to spend much time in an apartment or hotel room? 
Or are you looking for an apartment or home large enough to accommodate your family?
The good news is that you'll find loads of options to address your needs, literally hundreds of holiday apartments and villas to rent in all the popular resorts - Apartments And Villas On The Costa del Sol.

Scroll down to see a full list of Marbella hotels or click here. You can also check out our list of Top 20 Marbella hotels or click here to read more.
While there are many fine accommodations for lodging
timeshare resales
offer some of the most exclusive places to stay. Vacationers can use WorldMark Points if they want more flexibility than a resale or rental through
WorldMark Timeshares
A New Option for Affordable Travel Accommodations!
If you're tired of paying silly prices for ridiculously small and impersonal places to stay, consider a House Sitting option. This is a great way to enjoy having a private residence all to yourself in exchange for watching over the property. 
If you love pets, this is also a great option as many families who own property look for house sitters who would be prepared to stay in their homes in exchange for watching over their pets. For more details, click on the banner below for details. 
Top Marbella 5-Star Hotels
Kempinski Hotel Bahia Estepona 
Hotel Puente Romano 
The Westin La Quinta Guest Resort & Spa 
Hotel Villa Padierna Estepona - Ritz Carlton 
Marriott Marbella Beach Resort 
Don Carlos Leisure Resort and Spa
Other Categories

Top Marbella 4-Star Hotels 
Hotel Fuerte Marbella 
Gran Hotel Benahavis 
AGH Estepona 
Selenza Estepona Thalasso & Spa 
Atalaya Park Golf Hotel & Resort 
Hotel Guadalmina Spa & Golf Resort 
Hotel H10 Andalucia Plaza 
Other Categories

Top Marbella 3-Star Hotels
Other Categories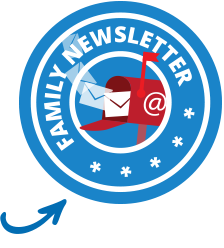 Bed & Breakfasts
Villas & Rentals
Apartments & Townhouses
marbella Campsites
Camping La Buganvillas
Camping Cabopino 
Camping Marbella Playa 
Parque Tropical Estepona 
Camping Fuengirola 
Los Jarales Calahonda 
Tarifa Campsites
Marbella Accommodation - Flat or Hotel?
Your decision on Marbella accommodation also depends on the length of your stay. If you are staying only a short while (3-7 days), then the easiest option is to find a Marbella hotel, because most Marbella rentals, whether it is a villa or apartment require a minimum of one week stay. If you plan to stay much longer, then you may wont to consider looking at long term rentals in Marbella. Some families with small children, or children who are already grown, may spend the whole summer or even up to half the year in Marbella. In this case the long lets Marbella has to offer are for you.

If you are planning on staying in Marbella for a week or more, then it may be wise to investigate rental proprties in Marbella such as a villa, apartment, or townhouse. It would be most economical to share the cost of a Marbella villa if you are traveling with another family or two.

There are hundreds of villas for rent in Marbella where you can find some of the best rental properties in Spain and splitting the cost will be worthwhile and most cost efficient. There are numerous websites catering to Marbella villa rentals many of which have plenty of photos, easy booking forms, and are not difficult to navigate.
The Marbella villa rental market for Spain vacations is a big business on the coast, so you are sure to find something. Take a look at our Marbella rentals page for recommendations on long term rentals, short term rental and holiday rentals in Marbella.
Marbella Accommodation Off Season
The most expensive time to book your Marbella accommodation will be during high season (July and August), so try to avoid traveling to Marbella during these months if at all possible. As Marbella weather is extremely mild with an extended summer you will find that May, June, September and October are still great months to visit Marbella and you still have a chance to swim and enjoy warm weather.

Often times these off-peak months are the best times to visit as the Marbella weather will be milder (July and August can be real scorchers), prices come down everywhere from plane tickets to restaurants, there are fewer tourists around so service tends to be better and you will probably find a good Marbella accommodation at a better price. Even the Marbella 5 stars hotels offer much more reasonable prices off season.

Best Areas for Marbella Accommodation
Marbella, as well as many other surrounding cities on the Costa del Sol, has one main road dividing the city so you need to decide if you want to stay on the beach side or the mountain side of this road.
If you prefer golfing, then you can look to the mountain side of the road. If you are looking for a beach vacation, then you must ask your Marbella accommodation if they are within walking distance of the beach. Be specific as some hotels may claim to be within walking distance, yet it may turn out to be a hike for some or an unpleasant walk crossing through a major highway.
If you are not familiar with the Marbella town layout and cannot decide where is the best place to rent a Marbella villa or apartment, our personal suggestion is to stay in the Puerto Banus, Old Town Marbella or San Pedro Alcantara area.
Puerto Banus is Marbella's hot spot marina where you go to see and be seen. If you have not visited Puerto Banus, then you have not visited Marbella. This marina not only is the parking lot for some of Europe's largest and most expensive yachts, but it also includes a boardwalk with plenty of restaurants and boutiques.
Watch this short video on Puerto Banus to get an idea on what it's all about.
Renting a Marbella villa or apartment in the Puerto Banus area is an exclusive opportunity, so the prices are highest in this zone where you have high-end shopping, fabulous restaurants, and nightlife all within walking distance.

Personally, we find the pomp and glamour of the Puerto Banus area a little overwhelming for a young family and prefer the quieter zone of San Pedro Alcantara, which is two minutes from Puerto Banus and still in good proximity to all of Marbella's attractions.
There are plenty of shops, restaurants, luxury hotels and activities in San Pedro Alcantara, if not more than in the Puerto Banus area, all within short walking distance away. Prices of a San Pedro Alcantara villa or apartment rental may even be slightly lower than in other parts of Marbella, so it is worth investigating this area.
The only downside to staying in San Pedro is that the San Pedro Alcantara beaches are not very nice. The water and the beach itself are clean, but the sand is quite rocky, however San Pedro Alcantara has a pleasant boardwalk along the water. The Nueva Alcantara Tennis and Padel Club is in San Pedro Alcantara on the beach side, which is very cozy and offers a tennis and padel camp for children, if you are looking for a bit of sport during your holiday.
Marbella Accommodation for an Active Holiday

If you are an active family and are looking for Marbella accommodation that offers sports, then the easiest thing to do is stay in a Marbella hotel along the beach. Most Marbella beach hotels offer their own water sports facilities, pools, and tennis courts during the warm months of June - October.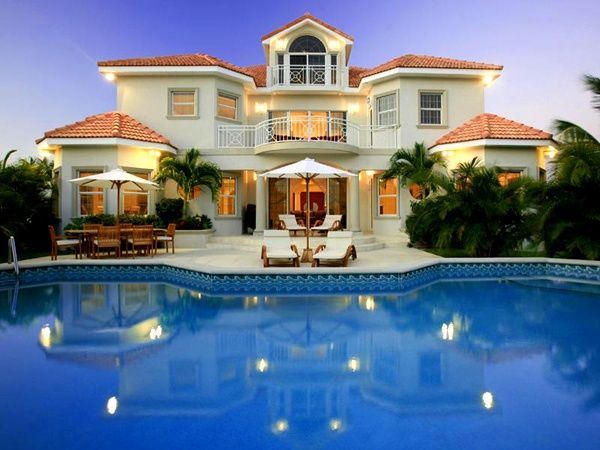 If you have decided to stay in a hotel, Marbella villa or apartment that is further away from the beach then you can still enjoy water sport activities as many beaches also offer water sport equipment for rent in the summer, you will just most likely need to bring a car and lug your beach gear.

Can I camp in Marbella?
Yes, if luxury hotels are not your bag, then there are lots of campsites in Marbella and along other parts of the Costa del Sol. Some offer just plots of land, while others offer full service cabins or tents with lots of facilities on site. Some recreational amenities include playgrounds, watersport equipment hire and more. The same suggestions we offer for Marbella accommodation also apply for campsites. Ask which side of the road the campsite is on and if you can walk to the beach…if that´s important to you. If you want a nice beach, then remember to stay on the east side of Marbella or go all the way west to Tarifa (1 hour from Marbella).

Related Links
Marbella Family Fun
> Marbella Accommodation