Sotogrande Things to Do
share this page with a friend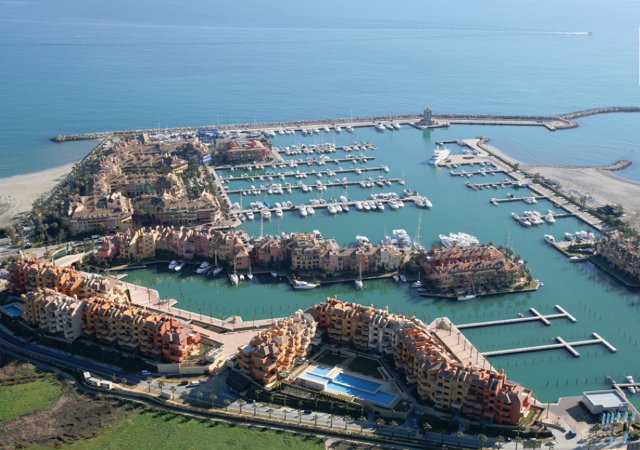 Discover fun Sotogrande Things to Do here that will please the entire family. Whether you're here for a holiday or you live on the Costa del Sol year round, chances are you probably have only scratched the surface of what this extraordinary part of Europe has to offer.
To some visitors Andalucia is simply one of the warmest places in Europe; an interesting geographical destination where you get sunny beaches and striking mountains and never-ending numbers of bars and restaurants. A classic holiday place.
The reality is that tourist attractions and amazing things to do don't end there.
To others, Andalucia is the California of Europe, complete with splashy Hollywood-style homes, celebrity culture, complete with some of the world's most famous people who have made it their summer paradise, if not their permanent residence.
To others still, Andalucia is part of the rich Spanish heritage, a place filled with ancient history, on the edge of the world's cradle of civilization, the Mediterranean Sea. And to the increasing numbers of others, this part of Spain is the hotbed of investment opportunities that contains the seeds of growth of New Europe.
Have a particular thing you love to do with your family in Sotogrande or Manilva? Let us know about it using our Share a Tip feature. We'd be delighted to share your feedback with the community.
Sotogrande things to do for Families
| | |
| --- | --- |
| | The Santa Maria Polo Club is considered to be among the best facilities of its kind in Europe. Each year, thousands of visitors descend on the club to watch the finest players in the world compete for the main prize. |
| | Golf at one of the areas well-known courses and you'll find many have outstanding club houses and facilities where kids and either get into the sport themselves or enjoy a variety of other activities.  |
| | Visit Torreguadiaro, a village located on the coast just to the east of Sotogrande. It is a modest little town that has become well known for its beaches, charming cafes and beautiful views. |
| | Visit the Roman Baths called the Baños de la Hedionda. Experience ancient baths in the middle of nature. The bath is in a white building near a stream where you can bathe in the water and scrub yourself with natural mud. |
| | Fairs in Spain What are ferias in Spain? Every year each city in Spain holds a fair or "feria", which is usually a week long celebration that takes place in city squares or fairgrounds. |
sotogrande and manilva calendar of events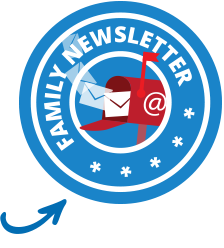 Popular Things to Do Near Sotogrande and Manilva
| | |
| --- | --- |
| | Selwo Marina is Andalusia's only delfinarium. It is located in Arroyo de la Miel, near Benalmadena. |
| | Sea Life is a marine experience located in Benalmadena with over 500,000 liters of water where you can meet more than 5,000 different creatures. |
| | Roman Baths Vega del Mar is where you can see three extraordinary archaeological sites located in San Pedro Alcantara and Marbella that will impress history and archeology buffs. |
| | Laser Combat Laser Combat Malaga is a fun and unique activity in Andalusia that is created to learn the skills and tactics of combat fighting. |
| | Donkey Sanctuary Antequera is a refuge for donkeys and mules and free entrance where you can ride and learn about the animals. |
| | Dolphin Safari is where you can see, hear and observe dolphins and whales in their natural habitat in Gibraltar. |
| | Crocodile Park is where you will find yourself in front of prehistoric monsters which have miraculously survived 200 million years of evolution. |
| | Tivoli World is probably the largest amusement park on the Costa del Sol. It is located in Benalmadena, 35 minutes away from Marbella. |
| | Isla Magica Sevilla is a fun amusement park offering over 40 different rides from crazy roller coasters to bumper cars located 2.5 hours from Marbella at Sevilla's original Expo site, in the isla de la Cartuja. |
| | Teleferico Benalmadena is a 15-minute cable car ride that takes you from Benalmadena Costa to the summit of Mt. Calamorro offering spectacular views of the Costa del Sol. |
| | Segway Malaga Tours offers the absolute coolest way for you and your family to discover an amazing city! Malaga is currently undergoing a cultural renaissance and there is no better way to experience it than on a Segway. |
Enjoy Attractions on the Costa del Sol With The Whole Family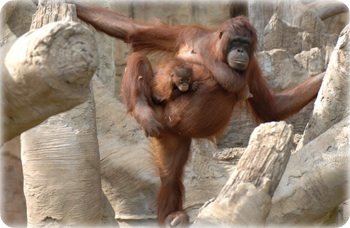 The things available to do on the Costa del Sol is all of the above and more.
There's truly something for everyone here. Families can enjoy theme parks such as the Fuengirola Bioparc, Crocodile Park or Selwo Aventura, the Mijas aquapark, Sea Life, Cable Ski,Aqualand, Kidz Kingdom or Funny Beach. Museums, cinemas, Marbella Jazz Festival and theatres are all cosmopolitan, all multilingual and all highly enjoyable.
Adventure seekers and tourists can explore the outlaying areas from the ancient archeological sites near Cadiz to the mind-blowing caves in Nerja; from the awe-inspiring mountains of Sierra Nevada, to the hustle and bustle of the Malaga port. Other attractions include world-class casinos, some of the best restaurants in Europe, or any the numerous high class marinas such as the famous Puerto Banus. And there's also the charm of places like the old town in the Plaza de los Naranjos in the heart of Marbella, surrounded by historic structures and buildings, or the Plaza de Toros, Marbella's famous Bullring.
Go shopping at La Canada. Play golf at any of the numerous world-class golf courses or charter a boat in the Puerto Banus marina or simply enjoy any of the numerous Marbella attractions. You will always find something to do in Costa del Sol in the deep South of Spain.
Related links to Malaga Things to Do
Marbella Family Fun

>
Things To Do
> Marbella Attractions