Sea Life - Benalmadena
share this page with a friend
Sea Life is a marine experience located in Benalmadena, 25 min away from Marbella. You were there? Please send us your review and grade. We would love to hear from your family!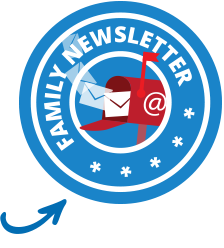 This is a unique and magical marine experience on the Costa del Sol. With over 500,000 liters of water you can meet more than 5,000 different creatures. These include species from the Mediterranean and the Atlantic, Indian and Pacific oceans and even creatures normally found in the Red Sea.

How to get there: Take the Mediterranean highway A-7 exit 222 or the Coast road N340 to Benalmádena Costa.
Hours: Open all year round from 10:00am.
Tel: +34 952 56 01 50
Price: adults 16.25 euro, children (3 - 11yrs) 14 euro, senior citizens (+65 years) 14 euro
Email: info@sealife.es
Website: www.sealifeeurope.com

MarbellaFamilyFun grade: 7.3
---
Daughter's evaluation: I think this is a good place for you to go to if you like sea creatures but I don't really like sea creatures but it was still interesting. Here you see a whole load of different sea creatures that you don't normally see from where you would be. Grade: 9.0

---
Mom's evaluation: This is a small indoor aquarium that is a nice break off the trail of the Benalmadena marina, all its shops and cafes. It has an educative format and can be seen in about 45 minutes. Kids can touch starfish and manta rays, get a glimpse at eels and beautiful seahorses. A short visit that's worth seeing if you are already in Benalmadena or are going for other things, but not worth traveling far for if you are outside of the area. It is a good place to combine with a trip to the local park in Benalmadena, or a stroll along the boardwalk for lunch.Grade: 7.0
---
Dad's evaluation: I would not travel just for Sea Life. But if you are walking along the boardwalk of Benalmadena, this is a good break from the crowd and the heat. The kids will enjoy it. Grade: 6.0
---
Back to top of Sea Life - Benalmadena
Write your own review about Sea Life Benalmadena
Return to Marbella Attractions
Apr 06, 19 08:07 AM

The Marbella Football Academy - a high-performance Football Camp in Marbella enabling kids from 4 to 16 years of age to develop and excel in football.

Mar 26, 19 02:11 PM

Just a quick tip if your needing a NIE Number in Marbella... I was very happy with my self, read all the websites about getting your own NIE Number in

Mar 26, 19 02:09 PM

I am an enthusiastic and experienced teacher. I taught Biology/Science/Maths in Ireland from 2005 and gained my PGCE in University College Dublin in 2012.