Fuengirola zoo
share this page with a friend
The Fuengirola zoo, also known as Bioparc, is a great place for smaller children, just 20 minutes away from Marbella.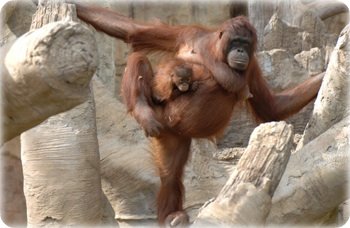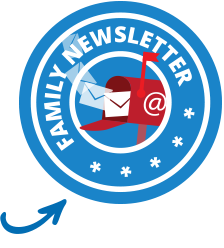 The zoo was modernised and reopened in 2001 over a 2 hectare area. It gathers 1300 animals covering 140 different species.

Location: Avda. Camilo Jose Cela, 8-1029640 Fuengirola
Hours: Open every day from 10:00am.
Email: info@bioparcfuengirola.es
Tel: +34 952 666 301
Website: www.zoofuengirola.com
FUENGIROLA ZOO reviews
Son's evaluation: Grade:
---
Daughter's evaluation: I really enjoyed the zoo. It was fun watching the animals play and chase each other. My favourite animals were the monkeys, because I liked watching them swing from tree to tree.

It was also fun walking through the lemur exhibit with lemurs pretty close to you. Not all the animals came out when you wanted them to, which is sometimes disappointing.

The zoo is quite small so I don´t get tired walking all around.

I liked the restaurant because it had a little place for us to play while we waited for the food. There is a small gift shop when you walk out to buy small toy animals or pencils and bookmarks, etc. Grade: 8.0
---
Mom's evaluation: This is a very well organized and clean zoo that's full of lush vegetation, which is especially appreciated on a hot day. It is quite small and can be seen in a few hours. A great place to visit with small children.

Conveniently located next to the restaurant is a children's play area, which I really was happy with since I was ready to sit and have a bite, but the kids were still full of energy. So they were able to go and have a play while I ordered the food. I hear that in summer there is a night tour when the zoo stays open until 1:00am and offers the opportunity to watch the nocturnal animals at play.

What is interesting to note is that the Fuengirola Zoo recently changed its name to Bioparc Fuengirola, trying to give it a more ecological feel to it. It is true that the animals are not necessarily in cages like in a typical zoo, so I guess this classification is more appropriate. Grade: 8.0
---
Dad's evaluation: Grade:
---

Sasha's family (Marbella) grade: 6.5
---
Boy (11 yrs): At the zoo in Fuengirola I liked everything. Especially the tigers, gorillas and lemurs. The security was well thought out. But you couldn´t touch the animals. There is an artificial wood Baobab. Grade: 8.0
---
Girl (6 yrs): I went to the Fuengirola Zoo with my summer camp. They have really delicious ice cream and wonderful Makaki monkeys. It was hard to walk. I didn´t like the caves. Grade: 8.0
---


Lola's family (Nueva Andalucia) grade: 8.0
---
Girl (9 yrs): Fuengirola zoo is good because you can go in the morning and stay for the afternoon because you can eat there and it takes a lot of time to see it. One thing that is bad about the zoo of Fuengirola is that it is a little bit smelly!. But the animals are so cute and some of them funny and some of them sleepy. Grade: 8.0
---
Back to top of Fuengirola zoo
Write your own review about Fuengirola Zoo
Return to Marbella Attractions
Apr 06, 19 08:07 AM

The Marbella Football Academy - a high-performance Football Camp in Marbella enabling kids from 4 to 16 years of age to develop and excel in football.

Mar 26, 19 02:11 PM

Just a quick tip if your needing a NIE Number in Marbella... I was very happy with my self, read all the websites about getting your own NIE Number in

Mar 26, 19 02:09 PM

I am an enthusiastic and experienced teacher. I taught Biology/Science/Maths in Ireland from 2005 and gained my PGCE in University College Dublin in 2012.