Funny Beach
share this page with a friend
Test your driving skills with your go-kart skills or just hang out on the beach. Funny Beach is located right in the heart of Marbella. You were there? Please send us your review and grade. We would love to hear from your family!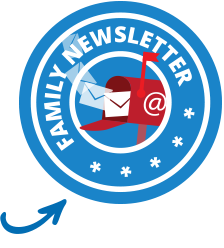 You can spend a whole action packed day at this beach resort with their go-karts (+6 yrs), banana boats, bumper cars, trampolines, bumper boats, arcade, beachfront, pool, restaurant, and more.

How to get there: Located on the beach side on the main N-340 (Km.184 Cádiz-Málaga), 300 meters from Marbella's Arch. Look out for the oversized Coca Cola can.
Opening hours: Summer: 11:00am-02:00am, winter: 11:00am-23:00.
Price: Go-kart competition: 4t 8 minutes 20€, 2-seater go-karts: 5 minutes - 15€, Children go-karts: 5 minutes 8€
Tel: +34 952 823 359
Email: info@funnybeach.com
Website: www.funnybeach.com


MarbellaFamilyFun grade: 8.0
---
Daughter's evaluation: Funny beach has lots of really great rides. My favorite ride was the go-karts. The beach looked nice but I didn't go in the sea.

Funny beach has go-karting, bumper boats and a trampoline. To go in the go-kart by yourself you have to be 6 years old. If you are younger you have to go in the double kart with an adult. In the double kart there are two wheels and both of them work. When you turn the corner if you go too fast you might crash. The go-karting lasts 5 minutes so the faster you go the more laps you do.

The bumper boats are very hard to manoeuver so you go in circles a lot. If you get dizzy very easily then the bumper boats are not a good idea to go on. You can get sick.

We didn't go to the beach eventhough it looked nice. At the beach you can go on pedal boats with a slide but there are also other boats. Grade: 7.0
---
Mom's evaluation: My daughter was recently invited to a birthday party at Funny Beach and had a great time. We were there in September so there were no crowds or problems with parking. The weather was just great so we didn´t have any trouble with the heat. I think this is an ideal time to go as I can imagine in peak summer it must get pretty crazy.

Personally, I find Funny Beach outdated, grimy and dirty, but I don´t think the kids even noticed. It´s one of those things only a parent will notice. If you are at all squeamish about headlice, then you may want to skip this. I have never had any problems with this or know of anyone that has, but know of a parent who said, "Absolutely not!" when they arrived and had to turn to the other rides with the five children she came with. So if you´re one of those, best to avoid this place.

The girls all had a couple of rounds on the go-karts. It´s a good thing they were strapped in and had helmets as some of them were going around those curves pretty fast and hit a couple of the tires that are there to protect them.

The go-karts are classic and are jump started like an old lawn-mower. They got to go around for 5 minutes and that was plenty enough for me. They didn´t complain when they got out, but simply went over to the next activity.

There are some cute little bumper boats that are motor controlled and allow for two kids to sit in it at a time. They giggled and had fun, but the pool where the boats are in isn´t very large, so they got bored quickly. Then they jumped on the trampolines and that entertained them for another 10 minutes. I noticed that to the side of the trampolines there are smaller go-karts and a little track for smaller kids. Then off to the other side are plenty of coin operated stationary cars and horses that you normally find in arcades. There was an indoor arcade as well with an air hockey table and some video games. The kids also loved jumping on the trampoline that has chords that hook on to you to give you extra height.

I wasn´t paying for the party, but noticed that you could easily drop a lot of cash at this place, so you might want to agree on an maximum amount to spend with your kids before hand.
There is a restaurant right on the premises called Koko Beach. It´s a fairly new chiringuito (beach restaurant). It has chic sunbeds and tables, which is a stark contrast to the outdated Funny Beach. If you must eat at Koko beach, keep your orders simple and Spanish. The wait is extremely long and the food is pretty bad. Read our review of KoKo beach to get more of our impressions.

In general, the beach here is quite nice. The sand is not as nice as the east Marbella beaches as there are some rocks around, but not as bad as the San Pedro beaches.

You can rent lounge chairs and just down the beach there is a place where you can hire pedal boats, banana boats and other watersport equipment. Funny Beach has a small restaurant serving hamburgers, pizza and other kid-friendly food. Koko beach is more of a chiringuito that serves Spanish dishes and seafood. Grade: 8.0
---
Find the best deals for holidays to Spain.
---

Jenny's family (USA)
---
Mom: We had a great fun day there. Lots for kids to do (bring plenty of cash and credit cards!!!). Decent restaurant and sand was nice. Beware of the jellyfish.
---


Vigdor family (Miami - U.S.A.) grade: 8.0
---
Boy (9 yrs): I went to funny beach for the day. I went go-carting it was super. You go so fast, the turns are hard, and sometimes if your lucky you crash. Then I went to the resturant Koko Beach - it was horrible the service was bad it took them 1h too make a simple ham and cheese sandwich. Then I went to the bumper boats - it is hard to steer for a 10 year old so take a parent with you, but if you get sick when you go in circels its a bad idea to go on it. Theres also a beach, but we didnt go to it. Grade: 7.0
---
Boy (8 yrs): Funny Beach is the best! The bumper boats are hard to manoover, but when you use teamwork it's fun. Go karting is really fun. It feels like you're going 90 km an hour. There are special cars that you can go on with children under 6 years old, but be careful, because there are two steering wheels and they both work. Grade: 9.0
---
Boy (6 yrs): I went go karting at Funny Beach last week and it was very fun. I am six years old and it was a little bit hard to reach the pedals. I got to go really fast on the go karts and I even overlapped by dad two times, because he was in a double gokart with my baby brother, who is only 3 years old.

Then I went on the bumper boats with my big brother and we took turns driving the boat and steering. It was a little hard to steer, but we still had fun. They also had trampoline bunjee jumping and I will try that next time I go. Grade: 8.0
---
Mike's family (Wainscott, NY - U.S.A.) grade: 8.0
---
Boy (7 yrs): My son loved Funny Beach, because he loves cars and go-karts. He was a little upset after his sister beat him and passed him on the final lap. Grade: 7.0
---
Girl (9 yrs): It was wonderful, because I learned how to do a flip on the elastic trampoline....super jump....it was so much fun....I also loved the go-karts because I beat my brother....my dad even got a massage. Grade: 9.0
---
Dad: A fun place for all ages, easy parking and easy to get to....the beach was nice not to crowded.....It was also nice to be able to get refreshments..not too expensive. Grade: 8.0
---
Natasha's family (Marbella) grade: 7.8
---
Mom: Funny Beach is a great place to relax with the kids. You can either lay down and relax or jump on the rides, or order a cold drink. the catamarans are also a good inexpensive idea. However, everything looked old and dirty. The shower is only a name, it gave only 3 drops of water. Grade: 7.0
---
Dad: Dirty place. Unfriendly service. Difficult to park. Expensive intertaiment for kids. Grade: 6.0
---
Girl (12 yrs): Funny Beach was so much fun. The jumping castle was super. The sand was really hot. I didn´t really like the beach, it wasn´t very clean. The sea was cold. It was cool going on the catamaran. Grade: 9.0
---
Boy (11 yrs): Funny Beach is a good place for kids. I doubt it´s interesting for adults. Grade: 9.0
---
Lola's family grade: 8.0
---
Girl (9 yrs): I like Funny Beach, because there are a lot of attractions like the mini go-carts. They are lots of fun. I also like the bumper boats. I can drive them by myself. The trampoline is also a lot of fun. My sisters also like it here. They are 11 and 4. Grade: 8.0
---
Cesar's family (Marbella) grade: 9.0

---
Boy (11 yrs): It's very cool with the go-karts and I also like the trampolines. The beach is very good. Grade: 9.0
---
Oliver's family (Marbella) grade: 10
---
Boy (10 yrs): Funny Beach is very cool and fun. I love the go-karts. Grade: 10
---
Return to Marbella Attractions
Back to top of Funny Beach