Parque Acuatico Mijas
share this page with a friend
Parque Acuatico Mijas is a fun water park offering 5 major attractions, plus a wave pool, kiddie slides and play area, lake pool, jacuzzi and mini-golf area. Located just 20 minutes from Marbella, it is a great place to cool off on a hot day.
You were there? Please send us your review and grade. We would love to hear from your family!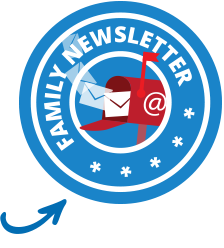 The Mijas Aquatic Park offers attractions such as Kamikaze, Adventure River, and Labyrinth Slides, which are sure to provide fast and fun entertainment for older kids, while Kiddie Slides and Lizard Island are more low key and fit for younger children. This water park also offers a rock climbing wall, mini golf, bar, self-serve restaurant, gift shop, massage services, and performance stage for live shows.

Location: N340 exit km. 209 Mijas Costa. Just on the Fuengirola bypass. Visible from the highway.
Price: Adults: 19 euro; Children 4-12: 14 euro; Children 0-3 free; Senior Citizens over 65: 11 euro; Family pack: 52 euro
Hours: April 18 - May 31: 10:30am - 5:30pm; June: 10:00am - 6:00pm; July and August: 10:00am - 7:00pm; September1 - 11: 10:00am - 6:00pm; September 12 - 29: 10am-6pm. 40% discount after 3pm (July-August after 4pm). Hours subject to change. Check website for details.
Tel: +34 952 460 404
Email: aqualand@aquamijas.com
Website: www.aquamijas.com

MarbellaFamilyFun grade: 8.8
---
Daughter's evaluation: I had so much fun when I went to the Parque acuatico Mijas. The best ride at the water park was the Toboganes, which you have to slide down on your back on one of the three slides.

The lines were not usually long that day, but it might get really crowded in the summer and it gets very hot.

My least favorite ride was the body ski as it was quite short and if you don't block your nose all the water goes up in your face and it's very uncomfortable. One other great ride was these large, transparent, plastic balls that you can crawl inside to try and "walk on water". The balls float on the water but you have to try to stand up and it's really hard since it's moving so much on the water.

Not only does Parque Acuatico Mijas have water rides but they also have mini golf, a small rock climbing wall and a mechanical bull.

I suggest renting the floats when you first arrive. It costs 6 euro but you have to leave a 10 euro deposit for each float. If you don't rent the floats you will have to wait in line to get the yellow floats which are free and for everyone. There are only 2 rides that need the floats, el rio bravo and rio aventura, but as they are so fun you will want to go on it lots of times. They also have a fun pool, a wave pool and 2 baby pools. Grade: 8.5
---
Mom's evaluation: I took my daughter and girlfriend out to Parque Acuatico Mijas on a Saturday afternoon in June. I was a bit afraid of crowds and lines, but fortunately, for no reason at all. I had even purchased my tickets online in anticipation of long lines. There were only a few families in front of us when we arrived, but it was nice to cut even a small line. I also was pleased to have had a 10% discount through buying my tickets online, so it´s worth it.

Parque Acuatico Mijas seems a bit smaller than Bahia Aquapark and Aqualand, but better suited to smaller children. There were no really scary rides, other than the Kamikazee, which, even so, is much smaller than the one at Aqualand. Although my 10 year old really enjoyed it, I think my 13 year-old wouldn´t have enjoyed it that much if he went. I also saw a couple of smaller pools for babies and really small kids. This Malaga waterpark is ideal if you have a baby and a toddler or younger child. Because the park is smaller and more compact you are able to keep an eye on the kids if you just plant yourself in the middle of the park.

There were lifeguards at the top and bottom of most rides, but not nearly as many as you find in Aqualand, where they place several lifeguards in the middle of some rides. Regardless, I felt safe that the kids wouldn´t get into trouble and that the park is monitored.

One mistake I made was not renting the intertubes from the very beginning. Actually I wasn´t very aware of it, because I just didn´t see many kids running around with them. This could be either because not many people rent them or because there are only two rides that need the intertubes and it may not be worth the cost for some. The girls managed fine without them, but when I decided to go down a couple of times I was a bit impatient. If the park is crowded, spend the 6 euro for the intertubes.

We always bring our own sandwiches and snacks to Marbella waterparks, because I always find the food so appauling and overly priced. There is a restaurant at Parque Acuatico Mijas, but I didn't even step into it. I saw several stands selling crepes, juices, waffles and donuts, so you are sure to find these. The girls were happy to buy an ice cream and one of those overly sweet slushies.

Like all the other waterparks on the Costa del Sol, you will find a locker room where you can store your valuables. This was 3 euro with a 5 euro deposit. You are given a key on a bracelet that you can wear down the slides.

Overall, we had a great time at the Parque Acuatico Mijas. The park is clean, nicely compact and conveniently located in Fuengirola near the highway exit. One tip, if you have older kids or teenagers, I recommend going to a different waterpark, either Bahia Aquapark and Aqualand. Parking is free and if you fancy a bit of shopping afterward or a movie, you can head out to the Miramar shopping center just down the road. Grade: 9.0
---
Maya's family (Marbella) grade: 8.0
---
Girl (11 yrs): HI! When I went to Mijas Aquapark and had so much fun! My favourite ride was the Rio bravo (Yet i was stuck on the second mini pool, hard to explain). I am sure the ride would have been cooler if we had rented a blue floats (the ones you get next to the mini golf, they cost 6€ but you have to pay a 10€ deposit, which they give back when you return it).

The wave pool is wicked if you get there during the waves, you feel like in the actual sea minus the salt, seaweed and rocks. I went there with a friend and we rented these human sized hamster balls that you crawl inside and they out you in the water. The point was to run on top of water while inside them (which was really hard but fun).

There were other rides, a bar, changing rooms and 2 kiddie pools...The day was great! Grade: 8.5
---
Kerri's family (Marbella) grade: 8.0
---
Mom: Parque Acuatico Mijas was a lot of fun, but it´s better to bring a picnic with you. The food there is really bad. Pasta was horrible and the chicken was not of good quality. However, the smoothies there are great and they are reasonably priced at €3.50.

We were lucky that the park was not too crowded, because we went on a Sunday. However, in September, most of the kids are in school, so it is to be expected.

The kids really enjoyed the rides and my son was able to go on most of them. There was a fun little dance or aqua aerobics class that was going on that everyone seemed to enjoy.

There is a small grassy area in the park a bit out of the way, otherwise you have to pay for the sunbeds.

At Parque Acuatico Mijas you can rent a donut for about 5€, but you have to leave a deposit of 10€, which you get back when you return the donut.

We found the staff to be very accommodating as in our group there was a girl on crutches and they didn´t make her pay for her entrance, knowing that she wouldn´t be able to go on the rides. So that was a very pleasant surprise.

In all, we spent about five hours at the park from 12:00 to 5:00, which was plenty. We chose Parque Acuatico Mijas, because it´s the closest one to Marbella where we live. Aqualand in Torremolinos is a bit far away, plus we thought it still might be pretty crowded there.

What I really like about this park is that it is not too big and you can sit yourself right in the middle of it and still be able to keep an eye on the kids. Also, there is never a problem parking the car. Grade: 7.0
---
Boy (12 yrs): It was great! The whirlpool was the best. Grade: 9.0
---
Mike's family (New York) grade: 7.0
---
Dad: Parque Acuatico Mijas was very busy when we got there at about 4:30, but not overly crowded. We got there late, but got a 10% discount at the gate. The lines weren´t too long though and the wait to go down a slide was only about 5 minutes. The water park in general was pretty manageable and well organized. There were lockers we were able to rent. Unfortunately, I didn´t see any real food around, not even hot dogs. There were only waffles, chips and smoothies (which were actually quite good). Grade: 7.0

---
Girl (9 yrs): I didn´t like the Mijas water park that much because my brother was too short to go on many rides and I wanted to go on with him because I was scared. There was a wave pool, but there were no waves. There were some waves, but they were really small. Grade: 7.0
---
Back to top of Parque Acuatico Mijas
Write your own review about Parque Acuatico Mijas
Return to Marbella Attractions
Apr 06, 19 08:07 AM

The Marbella Football Academy - a high-performance Football Camp in Marbella enabling kids from 4 to 16 years of age to develop and excel in football.

Mar 26, 19 02:11 PM

Just a quick tip if your needing a NIE Number in Marbella... I was very happy with my self, read all the websites about getting your own NIE Number in

Mar 26, 19 02:09 PM

I am an enthusiastic and experienced teacher. I taught Biology/Science/Maths in Ireland from 2005 and gained my PGCE in University College Dublin in 2012.