Cable Ski Marbella
share this page with a friend
Cable Ski Marbella is a great place to try a different kind of sport. Located on a beautiful natural lake in Guadalmina Alta in San Pedro de Alcantara just 5 minutes from Puerto Banus.
You were there? Please send us your review and grade. We would love to hear from your family!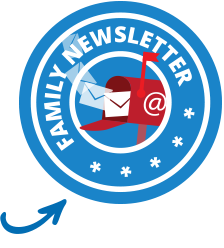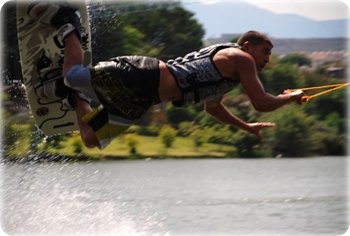 Fully trained instructors help experts or novices waterski, wakeboard or kneeboard while they are pulled on a cable system along the lake. The cable speed may be adjusted according to age and ability and trips last approximately one minute. Restaurant and pool available on premises to accomodate little ones not old enough to ski.

Location: Guadalmina Alta, Parque de las Medranas, San Pedro de Alcantara. Upon entering San Pedro look out for bright yellow signs.
Price: 4 laps : €10.50; 10 laps : €21; 1/2 day pass : €25; full day pass : €35
Hours: Generally open mid-March to mid-November from approximately 11am until 2pm. Closes for lunch and reopens from 4pm-7pm with extended hours during summer. Hours subject to change. Check website for details.
Tel: +34 952 785 579
Email: cableskimarbella@hotmail.com
Website: www.cableskimarbella.es


Suzy´s family (Marbella)
---
Mom: Good food too! - and very reasonable!
---
Marion´s family (Marbella)
---
Mom: Great fun! well lying by the pool while the kids enjoy themselves is definately my kinda day.
---
Marc´s family (Switzerland)
---
Dad: Good location, easy access in a very relaxed site. Plenty of parking space. Nice shady grassy area to lay down and relax while waiting for kids skiing on the lake (very valuable during the hot summer months).

The cableski site is simple but works well. During peak hours, queuing can be a bit long (like 15-20 mn) but it's fun to see others skiing or wake-surfing. Some fall, others do great figures on waves. Unfortunately there is no shade when waiting; this could be recommended!

Staff is friendly. They speak some English and Spanish, of course.

The equipment is "average" to be polite... 2 out of our 4 kids were lucky as they've been given 2 new knee-boards (just out of the box) but globally the equipment is lousy, run-down, thus not very attractive. This is the most negative point and requires some improvement. Overall it's fun, especially for the kids.
---
Girl (11 yrs): It was really fun, but the next day my arms were sore.
---
Girl (13 yrs): I liked it a lot. I fell down in the middle of my turn and the rescue boat came out to pick me up. That was really fun.
---
Denise´s family (Marbella) grade: 10
---
Mom: We have been going to Cable Ski Marbella every year for the last eight years and absolutely love it. At this facility you can ski, kneeboard or wakeboard. Two people can go on a kneeboard, which is really fun and I can´t wait to start this summer with my 5 year old son.

The ride lasts a couple of minutes and there are probably about 10 people that go on one after the other. Kind of like a snow ski lift. When you fall you simply swim out of the way and wait for a boat to pick you up for the next round.

It´s best to buy a packet of 5 or 10 rounds, and if you don´t use them up the same day you can come back and use them another day. All the equipment is provided including life jackets.

Cable Ski Marbella is a great place to have birthday parties too as they can set up a bouncy castle, provide food from their restaurant and the kids have a great time on the playground next to a grassy area that overlooks the lake, which is huge. This is particularly nice in case you go with kids who don´t or can´t cable ski and they can just hang out and play in this area.

I definitely recommend Cable Ski Marbella as a great family outting and a sporty day out. You really feel good at the end of the day. Grade: 10
---
Back to top of Cable Ski Marbella
Return to the Marbella sports page