Aqualand Torremolinos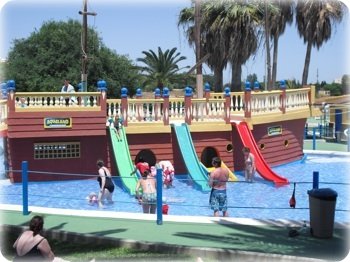 Aqualand Torremolinos is the largest waterpark on the Costa del Sol. It is located 30 minutes from Marbella and offers rides and entertainment for all ages.
share this page with a friend
Aqualand Torremolinos offers 14 different attractions that are suitable for both smaller and older children. Little ones can play in the Minipark on minislides while older kids will love having a race down the Crazy Race or go back and forth on the Boomerang. There are even sealions around so you can take a photo with them. The park also has a minigolf on site as well as restaurants, lockers, and lounge chairs for rent at an extra cost.
tips before going to Aqualand Torremolinos
Bring your own picnic - At Aqualand Torremolinos you are allowed to bring your own picnic and are not obliged to purchase food at the park. It's horrible and overpriced anyway. I always bring my own picnic basket and love to fill it up with fresh fruit, sandwiches and cool drinks when I go with the kids. This picnic tote is great because it is insulated, comes with its own silverware and is not too big.
Buy your tickets online - I highly recommend you puchase your tickets online. You not only save time by cutting any long lines, but you also get a 10% discount, and this adds up when you are a big family. Only thing you need to be aware of is that your tickets are valid only the day after you buy them online. So purchase and print out the ticket the night before latest.
Location: Aqualand Torremolinos - Calle Cuba, 10, Torremolinos. Located directly off the N340 highway.
Price: Adults: 22.50 euro Children 4-12: 16.50 euro Senior Citizens over 65: 16.50 euro Children under four FREE!
Hours: May 29 - June 30: 11:00am - 6:00pm; July - August: 10:00am - 7:00pm; September 1- September 13: 11am-6pm. Hours subject to change. Check website for details.
Tel: +34 95 238 88 88
Website: www.aqualand.es. Save 10% when ordering online. Tickets valid only day after purchase.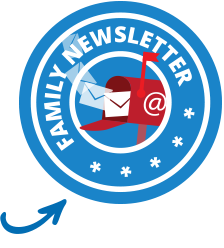 ---
Son: "I love the Kamikaze"
When I first got to the water park I was by myself and didn't really enjoy it, but then I found a friend and it was much better. There are lots of rides that you can go on either with...
...the rubber donut that you sit on, or without. The floor can get very hot at certain times and burn your feet and also carrying the rubber donut everywhere is kind of a pain. There are some scary rides like the kamikaze that goes super fast or the twister that twists around in darkness but there are also some normal rides that aren't scary. There is also a huge pool that has big waves at certain times.
My favorite rides were the kamikaze and the boomerang. If you go to this water park, go with a friend and get the 2 person rubber donut.
---
Daughter: "Rent your own donut"
I think Aqualand Torremolinos is a great place because it has lots of rides for kids. My favorite ride is the Rapids, because you have to try and get your "donut" tube through a slide like thing and you always like...
... bump into people and that's funny.
I don't like walking on the floor because there are rocks and things that fall from the tree and they stick into your foot.
You can stand in line and wait for the donuts or you can rent one and skip the line, which is better. If it's a sunny day you can get an ice cream and shade. The wave pool was fun but when they turn on the waves it is hard to swim around because there are lots of people there in the pool and it's quite crowded. I saw a mini-golf at Aqualand Torremolinos but we didn't play, but it looks fun.
---
Mom: "My favorite water park in Marbella"
We chose a really great day to go to Aqualand Torremolinos and I think this had a big influence on the experience we had. My daughter and I were invited by a family who chooses to go to...
...Aqualand Torremolinos the same day every year, which is the day of the week of the Marbella feria (fair), which always falls in June (usually the 2nd week). It's a great time to go as the summer season hasn't kicked off yet and kids are usually in school, with the exception of children from Marbella who have the day off due to the feria.
Aqualand is located in Torremolinos outside of Marbella so you shouldn't be bombarded by local kids on a Thursday afternoon. One of the girls in our group was clever enough to print out a discount voucher so try and look out for these on the Aqualand Torremolinos website.
I really thought this park was the perfect size. Not too big, not too small. At first I walked around with the kids to make sure how safe it was while the other parents hung around in the shade without a worry. They've been here before and were comfortable with the safety of their children. However, it was my first time at Aqualand Torremolinos and I wanted to be vigilant. I was pleased to see the rides were quite controlled with a lifeguard at the top monitoring the children who told them when they could start. It was nice to see the children obeying them as well. There are also monitors at the bottom of each ride telling everyone to exit the area to make room for those coming in. And sometimes there are lifeguards in the middles of the rides. For me, safety in aquaparks is my biggest concern and this park passed with flying colors.
There are also several kiddie areas for smaller children and babies. One had a huge pirate ship with all sorts of baby slides around and some buckets that dump water on your head unexpectedly. Might frighten a tiny child, but the toddlers seemed to love it and you can guess more or less when they are full and going to tip. There was another area with a large mushroom also with attached baby slides and plenty of little fountains and slides for little ones to play on in shallow water. I don't remember the depth of the baby pools, but I'd say it went up to my mid-calf area. There are other areas in the kiddie pool that went up to just above my knee. Then there were a couple of other smaller kiddie areas without any play equipment.
The wave pool was interesting and had a beach-like entrance that gradually got deeper. The wave pool is also a nice place for smaller children because it's so shallow in the beginning, but you'd have to watch they don't go too far as the water gets deep just as it would in the sea. There are pre-set times for the waves as they control when they go on and when they are off. They post the times clearly on a lifeguard chair for everyone to see.
There were about four rides that the kids went on over and over again. The last two were more of daredevil type rides called the Kamikaze and the Twister and my kids didn't want to go near it. However, there were some teenagers in our group who thought it was the greatest thing since sliced bread. I noticed a mini-golf area was on site, but didn't have a chance to use it as it got late, but could be fun to do when you need a break from the water.
I found that this park had lots of grassy areas to lounge on with plenty of umbrellas. My friends who have tried all the parks say that this one is the one that offers the most shade. There are two cafeterias that serve hot dogs, hamburgers and ice cream, however we brought our own picnic and this seems to be completely acceptable as everyone else seemed to do the same. There is a shop that sells bikinis, disposable cameras, sunscreen, souvenirs and such, but didn't have tampons! (They don't have swimming diapers either). So bring those yourself if you need to. There is also a little tattoo shop as you enter that paints them on for anywhere from 5 eurp to 20 euro and they last about a week.
They also have staff walking around with cameras taking photos whenever they can and sell them, so if you've forgotten your camera or don't want to bring them you can use this service. Aqualand Torremolinos advertises sealions to take pictures with, but we didn't see any. I saw the facilities where they may do this and one of the girls said that they have shows there, but maybe this is only on the weekends. The waterpark isn't as new as some of its rivals but I found the facilities clean and the staff helpful. All in all we had a great day out! The key is to choose your day well. Avoid weekends and holidays if you can. Also, rent a "donut" intertube as you can avoid some lines this way.
---
Jenny's family (USA)

Mom: "Best waterpark"
We went to Aqualand Torremolinos twice and had a blast. There is something for everyone there. Even though there's a 1 meter 20 height restriction, there was plenty for my 5 year old to do. The steep slide (scary!) was the best!!!
---
John's family (San Pedro)

Dad: "Pleasant day had by all"
Sorry for the late comments. We actaully did visit the Aqua Park near Torremolenos. It is the same park as advertised as Mijas for which we were given discount vouchers for while shopping at Carrefour. We had a...
...brilliant day and would recommend it to anyone who likes water. My wife does not swim but she enjoyed people watching from under a shady tree so a pleasant day was had by all.
---
Norman's family (San Pedro)

Boy (11 yrs): "I would definitely go again!"
They have some excellent slides, i liked the donut slide the best! also i liked the crazy race, the queues were a bit long though!! it is a very good day out for the family and i would definitely go again!!
---
Dad: "Place was very clean"
We had a very good day at Aqualand Torremolinos and would go again, there was plenty to do and the place was very clean, the queues were a bit long and i think next time we would hire out the donuts. Great day out.
---
Natasha's family (Marbella)

Girl (12 yrs): "Too many long lines"
Everything is great, but there were really long lines. I liked the Kamikaze slide the best. It was scary to decide (to go down), but it was great.
---
Girl (6 yrs): "Couldn't go on many rides"
I didn't like that I only went down on a few slides. The lines were so long. I liked the blue slide where you can ride four at a time called Crazy Race.
---
Mom: "I like Bahia Aquapark better"
In general, I liked Bahia Aquapark Algeciras better than Aqualand Torremolinos. Maybe because there weren't long lines there. There (at Bahia Aquapark) it wasn't a problem to go down the same slide...
...several times. Here (Aqualand Torremolinos) we had to stand in line for an hour and a half just to go down one slide. However, I really liked the Kamikaze ride at Aqualand. It's the best ride of them all.
We got to Aqualand Torremolinos at about 3:00pm. Parking was very difficult, we barely found a spot. Even though we arrived for half a day the entrance fee was the same as for a whole day. (At Bahia Aquapark), if I'm not mistaken we got a half day discount. But the worst of all was that the lines for the slides were so long, that to go on a slide that lasts one minute you had to wait an hour and a half. It's absurd!
On a positive note, it was easy to find a nice spot in the shade on the grass where you could sit and it was free. Also, there were a lot of cafes where you can have a bite to eat. Of course the kids just wanted to slide and didn't care how long the lines were. I'm only sorry that we arrived so late. There were slides the kids didn't even get a chance to try. One nice thing is that at the end the kids got little gifts for renting a safe (a backpack), for the innertube rental (flip flops for each), and for buying water (sunglasses). It was little, but made the kids very happy. We should try to go again another time, maybe in September. For now I give it a grade of 3 suns.
---
Back to top of Aqualand Torremolinos
Return to Marbella Attractions
Write your own review about Aqualand Torremolinos