Tivoli World - Benalmadena
share this page with a friend
Tivoli World is probably the largest amusement park on the Costa del Sol. It is located in Benalmadena, 35 minutes away from Marbella. You were there? Please send us your review and grade. We would love to hear from your family!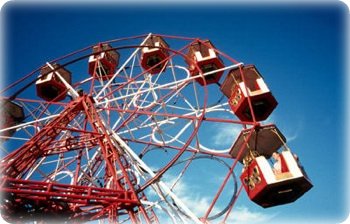 An amusement park surrounded by beautiful fountains and gardens, where you'll enjoy classical rides together with modern ingenious last generation rides. Each family member will experience their own adventure.
How to get there: Take the Mediterráneo highway A-7 direction Malaga, exit 222. Location is 5 minutes walking from the Arroyo de la Miel Railway Station.
Price: 7 euros per person (1+ meter tall) or 10 euros for a supertivolino ticket (free access without limits to most attractions).
Hours: Open in July from 5:00pm - 1:00am, August from 6:00pm - 2:00am. Check schedule for other opening days and hours. Closed in December.
Tel: 952 577 016
Email: info@tivoli.es
Website: www.tivoli.es
Tickets: Order tickets online for a discount and avoid lines.

MarbellaFamilyFun grade: 6.5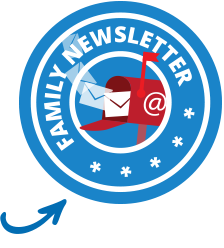 ---
Son's evaluation: I like Tivoli World because it has a variety of different attractions. I recommend you to try the water log ride. You can eat and drink, and buy some souvenirs. Although some rides can be scary.
Grade: 8.0
---
Daughter's evaluation: My favourite ride was the Pinocchio ride. What I don't like about it was that I was too short for some rides that looked really fun. Grade: 6.0

---
Mom's evaluation: Don't expect this amusement park to be on the same caliber as Disneyland. However, it was still a fun way to spend the day with the kids on outdated rides.

The best by far is the log ride, especially on a hot day. Unfortunately, my 7-year old could not go on this ride due to height restrictions. There are separate zones for small children and teenagers. This park isn't really appropriate for very small children (under 5).This is an all-day adventure so don´t plan too many other things on the day, especially if you buy the supoertivolino tickets. You´ll want to get as much use out of this ticket as you can. Grade: 7.0
---
Dad's evaluation: Attraction parks are not necessarily my favourite pastime, so take the grade with a grain of salt... Grade: 5.0
---
Hannah (San Pedro) grade: 8.0

---
Hannah: Tivoli World was great. The only two rides I didn't do (apart from the little ones) were the tall tower and the pasaje del Terror!....mainly because I didn't have spare underwear. All the others were awesome though. Got totally drenched on the log flume (twice) and hung upside down on Nemesis until I thought my head was gonna explode (twice) Plus ate candyfloss and chocolate cake! Grade: 8.0
---
Mona's family (Mijas) grade: 9.0

---
Mom Now (fall), the Tivoli World is only open in the weekends, with an exception of Monday the 11th of October. They are having a Halloween special this month with scary rides, and if you come dressed out you will get a free ice-cream. There is also a German Sausage Festival, and with your entry you get one free sausage and drink!

On Sundays they have the Tivoli World Bric a Brac and garden show, and you pay half price entrance (3,50 euro) from 11:00 onwards

The entrance to the park was 7 € per person, and then we bought the Supertivoli bracelets, 10 euro, for the kids and that worked out very well for us. We were quite lucky in the sense that my son (taller than 110 cm) could go on most of the rides, and my daughter (less than 140 cm) could go on the same rides as her smaller siblings. So, we got to stay together as a family the whole day long and the kids had lots of fun. Family day for kids between the age of 5 and 9, or between the height of 110 cm - 140 cm.

With the bracelets they could go on the rides over and over and over and over again, and us as parents just had to bring lots of patience and sit down and watch them. For the rides where you needed to be taller than 140, an adult could accompany the child, so I bought some tickets for those rides. Most of them you needed two ticket for, so 2 €. The next time though, my husband and I will also buy the bracelets, as the kids then can go on the bigger rides and we can join in on the fun! So, you can say that the entrance fee pr. person is 17 euro.

It was a great day to go there as the weather was not too warm and there was not too many people, so the kids did not have to wait in line for a long time. Keep in mind though that some of the rides are closed over winter for maintnance reasons.

This is mostly practical information I feel, but - at the end of the day we all went home with a great feeling. We had lots of fun, the kids went on many rides and they did not want to leave. Tivoli World closes at 19:00 in the wintertime. Grade: 9.0
---
Jessica's family (Estepona) grade: 9.0

---
Girl (12 yrs): We had a great night there recently - bought an all inclusive wrist band for our gran daughter and then tickets at 2 euro each for the few rides we had to go on with her. NOTE:- The boats in this picture and the little pony rides etc are an extra 4.50 euro as not included in the Tivolino. (There are about 9 rides for under 1.10 mts in height).

Good show in the theatre at 22.30hrs and smaller shows all around the park during the evening. Would recommend buying on line beforehand if you can to avoid queues (one for entrance then another one for Tivolino wrist bands). (August 2013)
---
Jessica's family (Estepona) grade: 9.0

---
Girl (12 yrs): its cool ! :) but it needs more bigger rides,its awsome but little one come only go on some of the rides !XD Grade: 9.0
---
Girl (11 yrs): its awsome.:) (August 2011) Grade: 10
---
Mom: Grade: 10
---
Dad: Grade: 10

---
Leila's family (Marbella) grade: 5.0

---
Mom: I don't like Tivoli World. The rides are very outdated. (July 2011) Grade: 5.0
---
Lola's family (Marbella) grade: 9.7
---
Girl (9 yrs): I gave a 10 to tivoli world because there are lots of attractions that you can ride on, for little children as well as for parents. There are also some restaurants to eat there if you do not want to go to your house again to eat there and then come again.
Grade: 10
---
Mom: It's very good for children, for little children and for parents. If the parents are tired of the attractions for little children, they can go to attractions for parents. (July 2011) Grade: 9.0

---
Dad: It's super good for children, big or small, and for parents and of course for grand-parents too! It's very good because you can ride wherever you like. If you don't like a ride, you can go to another one. (July 2011)Grade: 10
---
Hannah's family (Marbella) grade: 9.0

---
Girl (11 yrs): I like the atmosphere, but I don't like it because there should be bigger rides. (July 2010)
Grade: 9.0
---
Ryan's family (San Pedro Alcantara) grade: 9.0
---
Boy (11 yrs): The rides are very good. I like the food. (July 2010) Grade: 9.0
---