Selwo Marina - Benalmadena
share this page with a friend
Selwo Marina is Andalusia's only delfinarium. It is located in Arroyo de la Miel, near Benalmadena. You were there? Please send us your review and grade. We would love to hear from your family!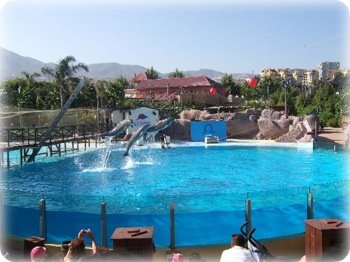 The park is divided in four zones over 1.7 hectares: 'Antilla' with the delfinarium, 'La Hondonada' with its exotic birds from South America, 'Amazonia' to discover the fauna and vegetation of the tropical jungle, and 'La Isla de Hielo' which reproduces the natural habitat of penguins. There is also a play area for smaller children. If you would like to experience the dolphins close up, try SPLASH, their new attraction where you can get into the water with the dolphins to play games and learn tricks.

How to get there: Highway A-7 direction Malaga, exit 222 Benalmadena, Arroyo de la Miel
Price: Children (3-7 yr old) - 13 euros, Adults - 17 euros
Hours: Always opens at 10:00am, but closing hours vary depending on the season. Generally closed, December and January. Consult their opening hours for more details.
Tel: +34 902 19 04 82
Email: selwo@grpr.com
Website: www.selwomarina.com

Swim with the dolphins with Selwo Marina´s Dolphin Experience

MarbellaFamilyFun grade: 8.5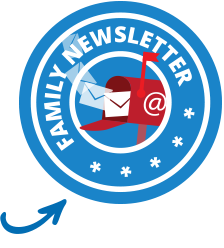 ---
Son's evaluation: Grade:
---
Daughter's evaluation: I liked the dolphin and seal shows. The food was not tasty. The souvenir shop was fun. Grade: 8
---
Mom's evaluation: This is a scaled down version of Sea World. You can easily see the whole park and its shows in 3 hours. I like the fact that it is small as little ones can get tired easily, especially on a hot day. The fact that the park revolves around water makes it a refreshing place to visit in summer. Don't forget to bring plenty of sunscreen. Even though there are shady parts to watch the shows, you still are quite exposed to the elements. There is also an opportunity to swim with the sea lions, but you'll have to book this in advance. Grade: 9

---
Dad's evaluation: Grade:
---

Borja's family (San Pedro Alcantara) grade: 8.0
---
Boy (11 yrs): Has lots of places to visit. I like the penguins because you can see them underwater. Grade: 8.0

---
Back to top of Selwo Marina - Benalmadena
Write your own review about Selwo Marina
Return to Marbella Attractions
Apr 06, 19 08:07 AM

The Marbella Football Academy - a high-performance Football Camp in Marbella enabling kids from 4 to 16 years of age to develop and excel in football.

Mar 26, 19 02:11 PM

Just a quick tip if your needing a NIE Number in Marbella... I was very happy with my self, read all the websites about getting your own NIE Number in

Mar 26, 19 02:09 PM

I am an enthusiastic and experienced teacher. I taught Biology/Science/Maths in Ireland from 2005 and gained my PGCE in University College Dublin in 2012.