Crocodile Park - Torremolinos
Marbella Family Fun

>
Marbella Attractions
> Crocodile Park - Torremolinos
share this page with a friend
At Crocodile Park Torremolinos, you will find yourself in front of prehistoric monsters which have miraculously survived 200 million years of evolution. If your kids love wildlife, dinosaurs or the feeling of being immersed in a tropical rainforest, than this is the place for you.
When you arrive you are provided with a handy map advising you regarding how much time you should spend at each of the stations. The end of your journey can include a presentation (in English and Spanish) of the lives of these amazing creatures. You can even get an opportunity for the kids to take a photo with a baby croc in their arms! 
Crocodile Park presentations and hours of operation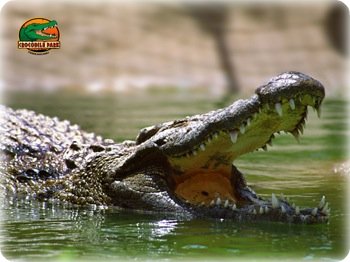 The park offers exciting guided tours with live demonstrations and feeding. It has a small animals farm where you can hold a live crocodile. You will also discover Paco also known as Big Daddy, the largest crocodile (600 kg) living in Europe.
There is also a foot court on the premises for those interested in eating lunch and the park has an extensive gift shop filled with all kinds of interesting wildlife-related paraphernalia. Plan to spend about 2 hours at the park if you go.

Prices: Visit their website, below, for the latest pricing.
Hours: 
March, April, May, October: 10:00am-6:00pm 

June - September: 10:00am-7:00pm 

November - February: 10:00am-5:00pm 

Guided tour everyday at 11:30am, 1:30pm and 3:30pm 




Location: Calle Cuba, 14, in Torremolinos. Take the highway from Marbella direction Malaga, and exit in Torremolinos, just before the Exhibition Center. 


Tel: +34 952 051 78 


Email: info@cocodrilospark.com 


Website: www.crocodile-park.com

Evaluations
Eugene Maguire (Scotland)

Cian: We have just came back from the crocodile park and it was very clean, very inexpensive. The price includes as many picture of you with the baby croc as you want. And everyone working there was polite and eager to help. Of course if you are an animal rights person, dont go!!! Simples. This was a very good and informative visit.
Mrs. Brown (Burton)
Mrs. Brown: We visited there today , cannot say I was happy with the enclosures the crocs were in it was too small and smelly , poor crocs , it was 15 euro each , which is a rip off there was also a emit bird in a very small enclosure and looked lonely and sad, I would not recommend this place as I feel strongly about animal.rights
Peter Nixon (Marbella) grade: 5.0
Peter: Pretty uninspiring experience all round. We went here in March 2012 and the place was tiny, stank and had little to entertain us for more than 5 minutes. Maybe it was because it was winter, but all the crocs were in 1 room! Grade: 5.0
Ammari's family grade: 5.0
Mom: It was a bad experience. The place is not organised. The show is randomly located. The park has nothing worth the price of the tickets. Grade: 5.0
Back to top of Crocodile Park - Torremolinos