| | |
| --- | --- |
| Bluewater Marbella | |
share this page with a friend

Bluewater Marbella is the perfect choice for those that have always wanted to charter a luxury yacht for their friends or family but never quite knew how to find a reliable service with reasonable pricing here on the Costa del Sol.
THIS BUSINESS IS CLOSED FOR THE SEASON - FOR MORE PROVIDERS, CLICK HERE
Skippered by Captain Patrick Jones, the yacht - Ana Luis - is a perfect choice for up to 10 people to enjoy an exciting and visually stunning day on the Mediterranean coastline. Originally from Bermuda, Captain Jones has over 40 years experience skippering luxury yachts, is a long-term resident of Marbella and is recognised as a local authority on the Mediterranean. Discover the hidden treasures that the Costa del Sol has to offer with your friends and family. And because the Ana Luis is a 45-foot flybridge cruiser, you're guaranteed a spacious, luxurious and surprisingly affordable adventure.
What makes Bluewater Marbella unique is their impeccable attention to detail as well as their focus on family and group tours serving Marbella, Sotogrande and the Costa del Sol.
It's like having your own personal yacht available for short or long trips on the Marbella coastline

Your family and friends will love this trip!
Fun with Friends & Family – The yacht is large and well appointed, perfect for a group of up to 10 passengers. The Ana Luis features spacious decks for entertaining and sunbathing, a large saloon, full bathroom, dining area, air conditioning and heating, as well as a stereo system in the saloon, cockpit and flybridge. Furthermore the Ana Luis is updated with the latest safety and communications equipment to insure peace of mind for your family.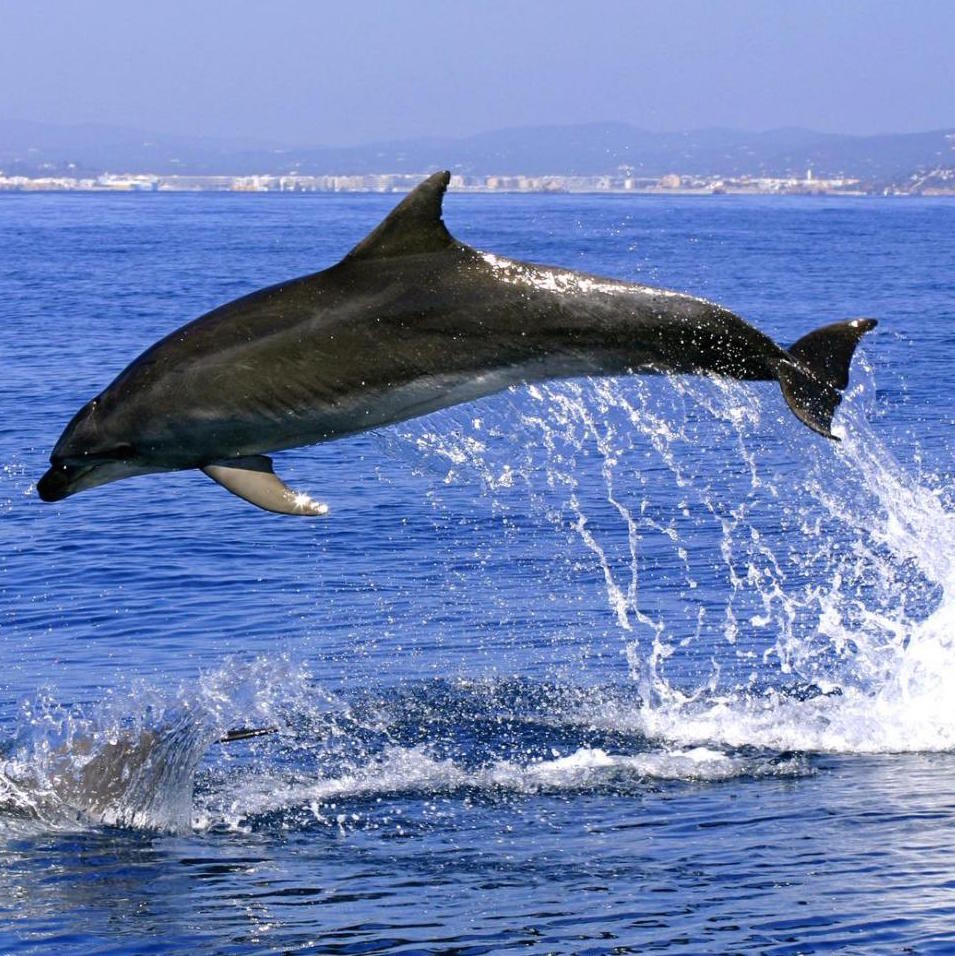 Sea Life – The Mediterranean Sea, particularly the area off of the Costa del Sol, is a literal playground for a vast array of sea life including: dolphins, tuna, orca (yes orca!) and much more. Although it is impossible to guarantee exactly what you will see on your journey, you can be assured a safe and very comfortable vantage point to see amazing sea life up close.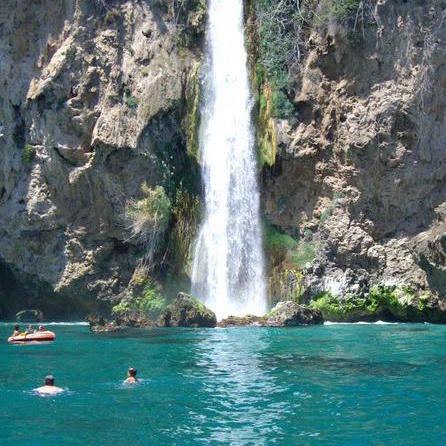 Natural Beauty – The Costa del Sol offers some of the most spectacular coastline of the entire Mediterranean, all easily accessible on your trip. Stunning mountain ranges, enchanting marinas and even waterfalls are all within your reach on a Bluewater Marbella excursion. For those interested in the coastline of Africa, day trips to Cueta are also available for an exotic destination.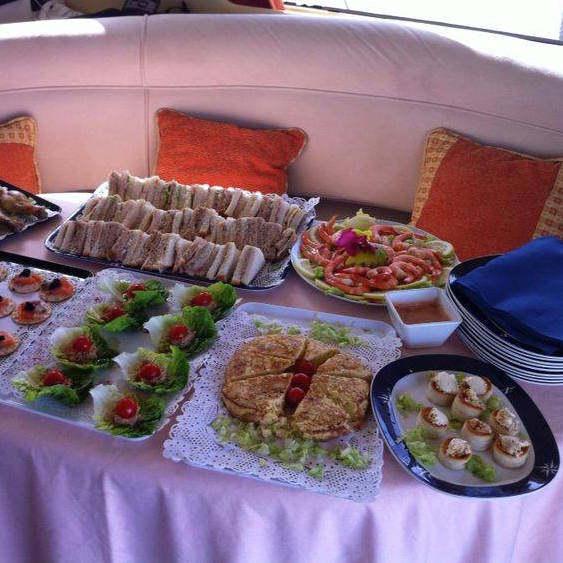 Catering Services – The Ana Luis has a complete galley and, as part of your cruise, you will enjoy an assortment of delicious canapés and refreshments. Wine and beer are also available and comprehensive meals can be prepared upon request. Captain Jones can also dock the Ana Luis at a seaside restaurant enabling you to experience the pleasure of arriving at your restaurant by yacht.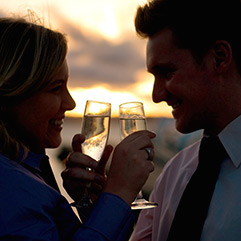 Romantic Date Nights - If you're looking for something truly special to do with your spouse for an upcoming anniversary, birthday or Valentine's day, consider a romantic sunset cruise to a lovely port. Imagine enjoying champagne together and watching the sunset over Marbella as your yacht docks at a sea side restaurant for an evening out. Overnight stays are also available upon request.
Offering a variety of hourly, half-day and daily packages for you
Bluewater Marbella specialises in delivering a premium experience that will create lasting memories for families and groups looking for a truly unique Mediterranean experience in Marbella. Frequently booked travels include:
Prices above include Captain, crew and insurance. 
Bluewater Marbella: An affordable luxury, personalised for you 
Bluewater Marbella delivers the excitement, comfort and luxury of private yachting at a surprisingly affordable price.  
Captain Jones has over 40 years of experience captaining yachts around the world and has a young family of his own, so he well understands how to insure a fantastic and safe outing for the entire family. 
If you've always wanted to experience Marbella and the Costa del Sol from the perspective of a luxury yacht cruising on the Mediterranean, Bluewater Marbella can guarantee a memorable experience. Whether you are visiting Marbella for the holidays with family and friends, or are a long-term resident of the Costa del Sol, this is an experience not to be missed.
CONTACT
Bluewater Marbella is owned and operated by Bluediamond Charters S.L., Edificio A-2, Portal A-2, 2-4 Puerto Deportivo de Sotogrande, Sotogrande
Tel: +34 658 70 71 39
Email: bookings@bluewatermarbella.com
Facebook: Bluewater Marbella
Website: www.bluewater-marbella.com

Evaluations
Feedback from Families:
Lucy Jones—My husband chartered this boat for my birthday, what an amazing experience! The captin an crew were so polite an personable, they provided us with endless amount of champagne, mouth watering canapés an a beautiful birthday cake making my birthday a unforgettable experience. Highly recommend!!!
Anita Pembery — Thank you both so much Patrick and Mark for today, it was excellent!!! All of us enjoyed it like you wouldn't believe and are going to highly recommend you to everybody we know. Today was not a one off either, we will be back..... LOL! Fabulous food, company, boating, fun, drinks, tapas, todo bien! thank you....