Marbella Free Stuff...or almost Free
share this page with a friend
If Marbella free stuff sounds good to you, you have come to the right place. Believe it or not there is a wide variety of things to do for free (or at a low cost) in Marbella. Most of them are outdoors so it is most favorable when the weather conditions are good. Luckily the weather is good in Marbella almost every day so your chances are pretty good to get lots of Marbella Free Stuff.

Marbella Free Activities  - Good for Teens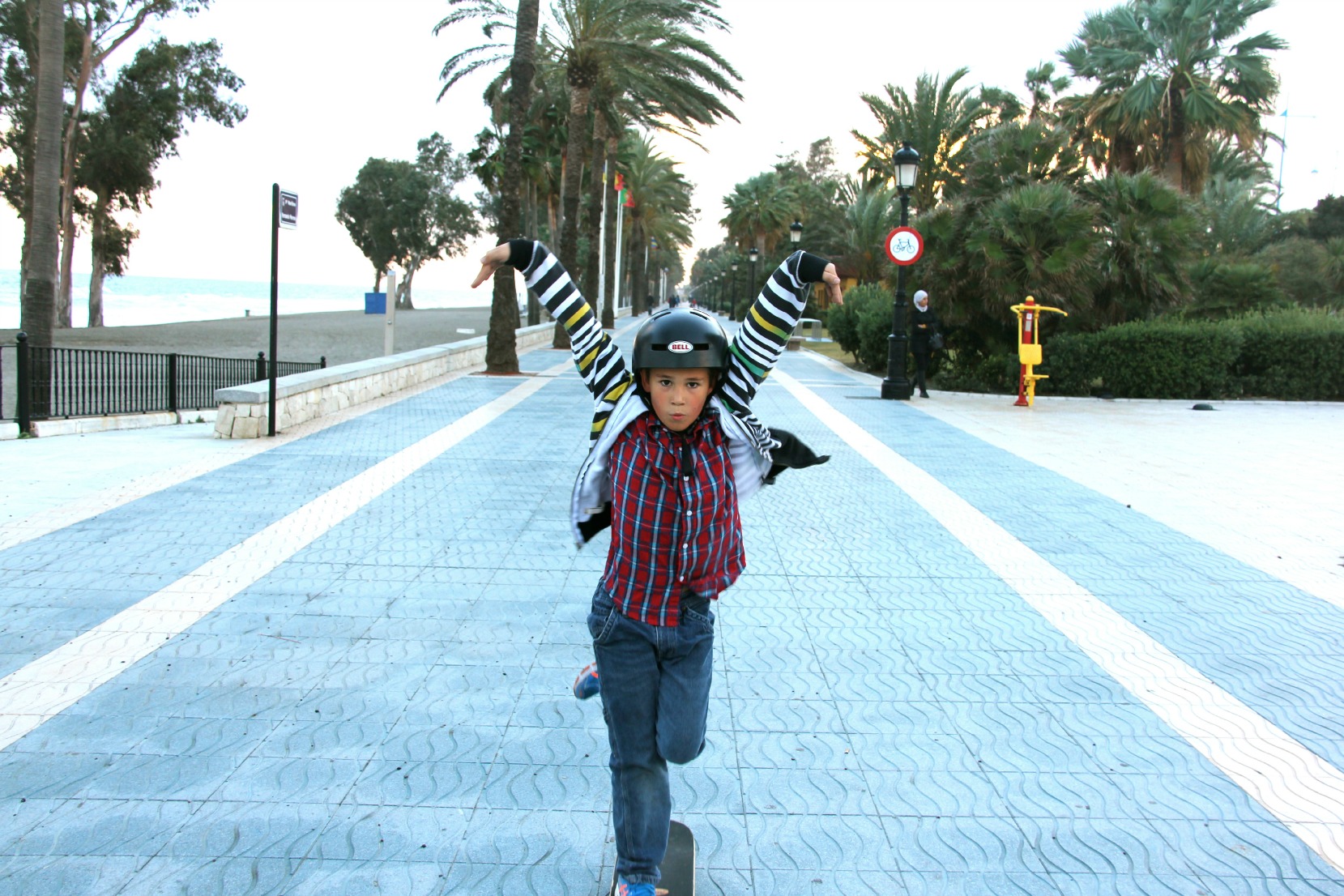 Here is you ultimate guide to what to do in Marbella when the cash flow is low. Some of these activities my require a bit of equipment or imagination but....give it a try you might find something new along the way. Check out the MarbellaFamilyFun calendar of events. There loads of free events listed daily.

For the sporty type

Go to the Skate Park in San Pedro - if you don't know how to skate...no worries you can take a skate class. Skate Class Info 
Hang out with friends at The Boulevard. There are so many free things scheduled at the Boulevard you are sure to catch something fun.  San Pedro Boulevard 
Take a dog for a walk on a Saturday  or Sunday morning. Triple A Dog Walks
Go for a hike. Marbella boasts some of the best hiking you can imagine. Hiking Trails in Marbella
Go for a run on the beach - seriously...you don't even need shoes for this one.
Bike ride on the beach

 - if you don't have a bike...you can rent one.

Go snorkeling

- you'd be amazed at how many fish are out there. Go take a look.

Play football in a park or on the beach.
Cruise the Paseo

- Go skate boarding, walking or bike riding on the Paseo

Play beach volleyball There are great volleyball nets at Salida Beach
Go rock climbing

- there are places to go indoor rock climbing but I recommend doing it for real.

Wake boarding
Body surf
Go fishing
Go rollerblading
Watch a football match
Play basketball in the park
Play ping pong with friends
Take a jump on the cabled trampolines
Swim out to the platform on San Pedro beach
Canyoning in Benhavis. Canyoning Info
Join a free bootcamp session
Tennis with a friend on a municipal court.
Request a free trial session at almost any gym in town
Go for mountain bike ride Read about it
Watch a Padel Tournament at Nueva Alcantara Padel Club.  Here's a tip...they also have a big screen TV where they broadcast all kinds of sporting events.
Watch a tennis match at Punto Romano
Watch a Unicaja Basketball game 

in

Malaga. Tickets are incredibly inexpensive. 
Go to a Festival - there are festival all year round for all different interests. Festival Dates

For the Creative Type

Attend a free concert

 - 

Musica con  Encanto hosts many throughout the year.
Join a Spanish/English conversation group

 - 

Check out on one of Marbella's charity shops. You can find some amazingly chic vintage bargains while helping people in need.
Free Flamenco Show - 
Learn a skill at a free city workshop

- surfing, sewing, singing...whatever you may want to learn...give it a try.

Hang out at Antonio Banderas Square/Marina Banus - if you are located close to Puerto Banus this is a fun place to see and be seen.
Eat on the cheap at a Ruta de Tapas

 - 

Attend a ballet performance at The School of Russian Ballet
Hang out at La Canada - you can easily spend an afternoon here checking out all the new fashions and gadgets.
Get an internship
Take a free museum tour
Go for a landmark walking tour 
Visit an art gallery 
Go to a feria or festival - festival dates
Peruse a weekly street market,  artisanal market or second hand street market in Benhavis
Check out the local library

-

San Pedro Library Info
Fly a kite

 - 

Stroll around Old Town Marbella

 - Tip: go on a Thursday...everything is cheaper.

Learn the history of Marbella

-

Marbella has a very interesting. Now is a s good a time as any to learn about it. Marbella History
Collect shells

 - 

Paint or draw

 - 

Check out Bookworld

 -  

Sculpture Tour

 - 

Free movies on the beach

 - 

Watch the sunset

 - 

Picnic in the park

 - 

Go to a free or almost free theater show or better yet...join a theater group
Take a free Tai Chi session
Marbella Crea - competition

 -

is designed to support and promote creativity in the teens of Marbella. It is also a great way to make money. Crea Info
Geocache
Volunteer at a horse stable
Visit ancient ruins right in Marbella
Join the Litter Pickers.
Go to a Festival - there are festivals all year round for all different interests
Marbella Free Stuff - Beaches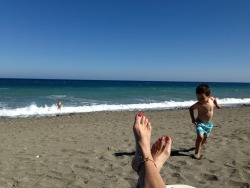 The best thing to do with kids for free while visiting Marbella is obviously to hit the beach. All you need is a swimsuit, sunscreen and a picnic and you are set for the day. You should take a look at our section on Beaches to discover the one nearest you. Our favorites are the ones that offer jungle gyms and playgrounds directly on the sand such as San Pedro Beach or El Faro on the Marbella paseo. The boardwalk on the beach in San Pedro is a lovely venue to just walk, rollerblade or ride bikes. It's never very crowded and there are no shops other than the kiosques so your kids won´t be pestering you to buy things all the time other than an ice cream. If you are near Fuengirola they have a brand new park right off the highway near the Castillo (Sohail Castle) on the beach side so you could both hit the beach and then the park to really exhaust the kids.

Marbella Free Stuff - Parks & Playgrounds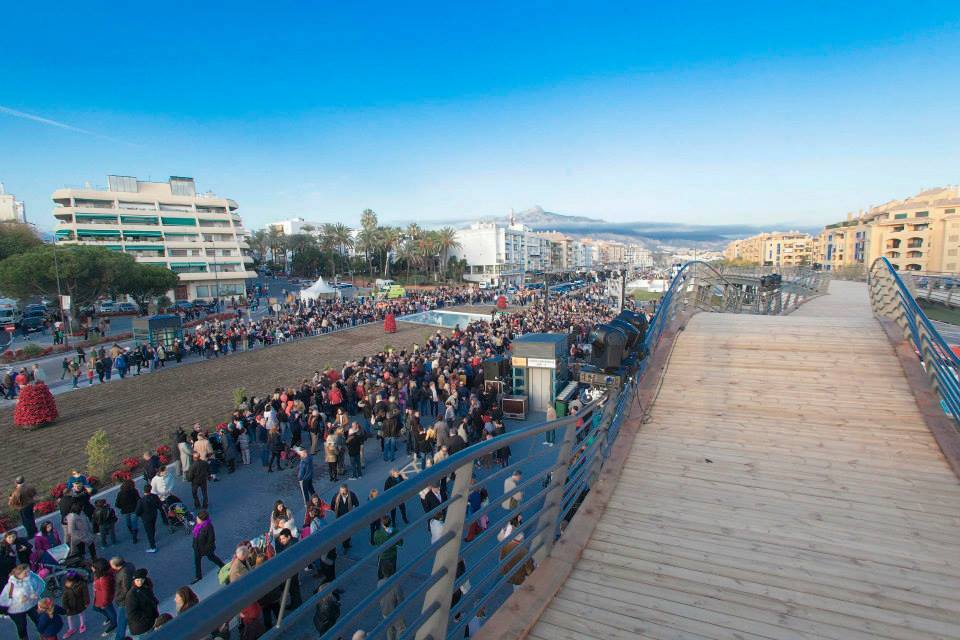 When you are tired of the beaches it's fun to spend some time in the shade in any one of Marbella's beautiful parks. Our favorites are the Parque de la Constitucion or the Parque Alameda which are both located in the heart of Marbella near Old Town. If you don't mind the drive (1.5 hours from Marbella) a visit to the Donkey Sanctuary is absolutely free. One park you can always visit even on a rainy day is the indoor playpark in McDonald's in San Pedro. The only thing is that you will surely be bribed to buy your little one a hamburger while you're there.
Another great place to check out is the new San Pedro Boulevard which features numerous play areas for kids of all ages.  This multi-million dollar area is comprised of over 55,000 square metres of space and was designed to be an engaging commercial area where families could gather in Marbella to play, eat and shop in a safe and exciting outdoor environment.
Marbella Free Stuff - Nature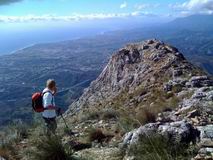 Again, weather allowing, it's always nice to take a walk through nature and we enjoy taking a hike up Marbella's most famous mountain - La Concha. It's only about 15 minutes from Marbella center and your kids will definitely have a good night's sleep after several hours of hiking in the mountains. 

If you are willing to drive just over an hour then you should visit the Dunes of Tarifa. It is one of our favorite places to take our guests when visiting Marbella. 

Marbella Free Stuff - Cultural
If you're kids don't mind a bit of culture then you will surely enjoy a tour of Old Town Marbella in the historic center of the city. You will enjoy a stroll along the charming cobblestone roads of this typical Andalusian town with its whitewashed buildings and scent of orange blossom in the air. There is beauty and historic architectural monuments everywhere you turn from ancient fountains to old castle walls. 

You can always take a stroll in Puerto Banus, Marbella's most famous port, which is an absolute must anyway when visiting Marbella. This marina is full of boutiques, cafes and luxury yachts and cars that even kids like ogling at. If this seems like fun to you, then you should take a look at our recommendation for a one-day tour of Marbella. It's absolutely free! 

If your kids are able to stay up late, then we recommend you to attend a flamenco show while in Marbella. In summer, many hotels offer shows of their own, however, if yours doesn't then you should check out the flamenco show at the hotel El Fuerte. It starts relatively early (10:00pm, most others start at midnight), and you can see as much or as little as you want. 

Marbella Free Stuff - Sport
Football is very big in Marbella and it seems every child is playing. If you want to get a taste of how the kids are playing out here you can visit nearly any field after school hours to watch a practice. Games are usually played on Saturdays, sometimes Fridays. You can contact Marbella Paraiso Football to find out when their matches are held. If you can't get in for free then it´s only a couple of euros at the entrance. 
Marbella Free Stuff - Excursions
When you've exhausted all that you could in Marbella then you can hop in the car and explore the rest of Andalucia. The closest tours you'll find are:
Marbella Free Stuff - More Information
The local town hall (ayuntamiento) is always organizing free events for the local community and tourists. You may check out the calendar of events on their website at Marbella Ayuntamiento. 
Read more comments about Free Activities in and around Marbella.
Have a question or recommendation about Free Activities in Marbella and the Costa del Sol?
Share your questions or feedback here - we'll post it to the community for their input!
What other visitors have said about free activities in Marbella and the Costa del Sol
Click below to see contributions from other visitors to this page...


Backgammon in Marbella

Are there any interested backgammon players in Marbella / Nueva Andalucia who wouLd like to take part in regular tournaments. I am interested to set up …