Flamenco show at the Hotel Fuerte
share this page with a friend
Most flamenco shows start around midnight, which is hard on little ones. Catch an earlier show at the Hotel Fuerte bar in central Marbella. You were there? Please send us your review and grade. We would love to hear from your family!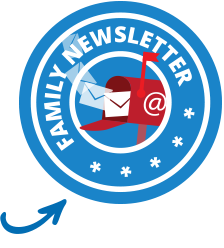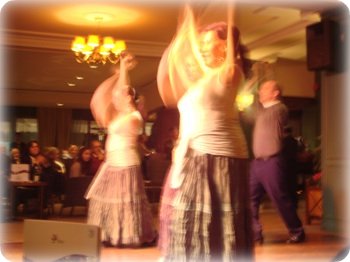 There are many places to see a flamenco dance show, however they usually start around midnight, which is too late for many children. If you still want to get a taste of flamenco step into the Hotel Fuerte to see an earlier show right in the heart of Marbella.

Location: Hotel Fuerte, Avd. El Fuerte, Marbella (old town). Parking for hotel guests only. Park in central undergrond parking lot off Avenida del mar across Parque (park) Alameda. Exit parking and walk east about 100 meters. Look for hotel signs.
Hours: Show starts at 10:15 and lasts 1.5-2 hours on Thursdays.
Price: Free!
Tel: 902 34 34 10
Website: www.fuertehoteles.com

MarbellaFamilyFun grade: 6.3
---
Son's evaluation: I didn't really enjoy it. All there was was flamenco dancers, men and women. It was crowded and loud so instead I just enjoyed the good taste of the hot chocolate. Grade: 6.0
---
Daughter's evaluation: I think the dancers are very good. It is just that the place is really loud and noisy, and the show is quite boring for me. Grade: 5.0
---
Mom's evaluation: This flamenco show is a great alternative if you want to introduce your children to flamenco dancing, yet don't want to stay up until midnight. (If you have a babysitter, then definitely visit the Tablao Anna Maria in Old Town Marbella. Shows only begin at midnight.)

I saw this flamenco show with friends with kids ranging in age from 5-9. The kids were on holiday so staying up till 10:00 was no problem. We made sure to eat before the show and just stumbled into the bar around 10:00. Because this is a hotel bar, there is no charge to sit and watch the show and it was a relaxed atmosphere so that we could make a quick escape in case any of the kids got tired and antsy. Surprisingly, our kids lasted till the end of the show and didn´t beg to leave. They particularly liked the fact of staying up late. And also liked ordering a kid-friendly cocktail and hot chocolate while they sat in their low chairs or on the floor.

I take flamenco classes myself and am always impressed by the quality of dancing even in the hotels. Granted, we are in Andalucia, the birthplace of flamenco and nearly every woman and child knows at least a few steps. It's not difficult to hire good dancers on the coast. The show we attended was not the best flamenco dancing I've ever seen, but still very good and offers you a taste of the dancing style in a relaxed environment at a reasonable hour right in the heart of Marbella.

Because the hotel is so well located, you can take advantage of strolling around in the old town, have a bite to eat, see the flamenco show, and if you're up to it, take a stroll along the beach or along the boardwalk. In summer, the boardwalk comes to life with plenty of cafes, shops, and street entertainment. Everything on the boardwalk (Paseo Maritimo) stays open till the wee hours during the summer season.

If you are staying in a hotel, they most likely offer a flamenco show as well and presumably at a reasonable hour. The best thing about this flamenco show is it's flexibility and that it´s free. Grade: 8.0
---
Back to top of Flamenco show at the Hotel Fuerte
Return to Marbella Indoor Activities
Apr 06, 19 08:07 AM

The Marbella Football Academy - a high-performance Football Camp in Marbella enabling kids from 4 to 16 years of age to develop and excel in football.

Mar 26, 19 02:11 PM

Just a quick tip if your needing a NIE Number in Marbella... I was very happy with my self, read all the websites about getting your own NIE Number in

Mar 26, 19 02:09 PM

I am an enthusiastic and experienced teacher. I taught Biology/Science/Maths in Ireland from 2005 and gained my PGCE in University College Dublin in 2012.