Nueva Alcantara Padel and Tennis Club
share this page with a friend
Play tennis or or take padel classes with the whole family at the Nueva Alcantara Padel and Tennis Club. Located just five minutes from Puerto Banus.
You were there? Please send us your review and grade. We would love to hear from your family!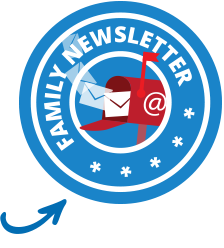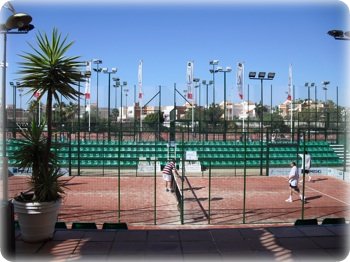 The Nueva Alcantara padel and tennis club has 11 padel courts, 4 tennis courts, gym, aerobic room, changing room, beauty salon, mini sport store, and a very cozy bar and restaurant. Children´s lessons are available for padel, tennis, flamenco, and ballet. Very comfortable and convenient place to relax, exercise or have lunch particularly if you have children at the nearby Laude school.

Location: Off the main road N-340 Km. 171,5 - San Pedro de Alcántara
Hours: Open everyday Monday - Saturday 9:00am-10:00pm, Sundays 9:00am-9:00pm. Gym open everyday from 8:00am.
Price: Varies depending on activity. Generally tennis and padel courts are €24, while classes (max. 2 people) are €42. Children´s padel and tennis class costs €80/month for group lessons (2 hrs./week) See the price list for more details.
Tel: +34 952 788 315
Email: info@clubpadelnuevaalcantara.com
Website: www.clubpadelnuevaalcantara.com
---
The Ballet Academy: These ballet classes are for ages 3-18 and use the Vaganova method created by the famous Russian ballet teacher Agrippina Vaganova. Classes, held in the aerobic room of the tennis club, include classical ballet, character dance, pointe work and repertoire. Call +34 677 154 263 for more details.
---
Flamenco classes: See our page on flamenco class details.
---

Summer Camp: July and August 2011 Padel and Tennis Camp from 10:00am - 13:00pm, Monday - Saturday. For children ages 4 - 16 years. Click here for more details.

PRICE LIST: (Special offers for enrolling for more than two weeks)
Members: €100/week
Non-members: €140/week
Former students and children from Laude International School: €120/week
Tennis competitions: from 6:00pm - 8:00pm. Members: €100/week or €30/day; Non-members: €120/week or €35/day (10% for two or more family members) or €20 per day. Subscribe two children members: €70/per child per week; non-members: €90 per child per week.
---
MarbellaFamilyFun grade: 9.0
---
Son's evaluation: I really enjoy playing padel at the Nueva Alcantara padel club and the teachers there are really nice. They have many classes for different levels and they also have tennis if you´´e not into padel. They have camps in the summer which I also go to and enjoy very much. You can pay the summer classes by the week. Grade: 9.0
---
Daughter's evaluation: I don't play tennis or padel but I still come here because sometimes I have to go to my mum's flamenco classes and I really like the place. It's big and the tapas are really good especially the tortilla. Some of my friends play tennis and padel and they think it is really good. Grade: 8.0
---
Mom's evaluation: I spend a lot of time at the Nueva Alcantara padel and tennis club as it´s conveniently located next to Laude, where my kids go to school. I use the gym, which is not particularly great, because it´s small, but I am happy because it is close to home and school and I like to be able to ride my bike everywhere. However, recently they renovated the whole gym, so it has a fresh new feel to it. The classes, however, are something else. I take aerobics, stretch and flamenco classes here and I think these teachers are great and very motivating. My flamenco teacher Isabel teaches little children as well and I can highly recommend her as she has so much patience and is very kind.

My children used to take tennis classes here, however, at the time the classes were very large and they got bored standing in line waiting for a turn to hit the ball. However, I really enjoyed hanging around the club waiting for their classes to end, because the atmosphere in this club is so welcoming you can´t help but want to kick off your heels and sit back with a coffee or glass of wine soaking up the sunshine with all the other moms waiting for their kids. Recently, my son decided to pick up padel classes and he is really enjoying them. He´s older now and thus the classes are a faster pace, which he enjoys. In padel classes you rarely have more than 4 or 5 kids as the courts are small and the game is played usually with four people. My daughter has also recently picked up padel and my experience thus far is that there are some really great padel teachers here. All the children seem to enjoy their time here and the teachers are just great with kids keeping them motivated and eager to come to class again.

I notice that the turnover of staff is very low, which makes the experience all the better as staff gets to know you and greet you with a smile and warm hello.
My kids get their haircuts here, as well as myself, and they love having a bit of tapas before or after the cut. I have to admit the chef at the Nueva Alcantara padel club makes a particularly good tortilla (Spanish omelet). The hairdressers in the salon downstairs are very good with kids and I noticed the other day that they have this little plastic kiddie car hoisted up on a bar so that the kids can sit inside it and get their haircut while they are "speeding off" into their own imaginary world. There was no crying or fighting, he just sat there spinning the steering wheel around while the hairdresser snipped away.

I also use the salon here frequently not only for haircuts and color, but to get my nails done, or have a facial. The salon is well equiped and offers the latest technology and fashion in beauty. I use Maria Jose for my haircuts and Naiara for everything else. They both are fabulous and I´ve been seeing them ever since I moved to Spain. The prices are not the cheapest, but they are competitive with other similar salons. Grade: 9.0
---
Dad's evaluation: I really like the atmosphere and the setting of the Nueva Alcantara padel club. I played padel a few times here, but never joined for lack of time. The place is clean, very friendly and professional. It is well organized and caters to beginners and advanced players alike. I still come sometimes for lunch and always leave the place thinking I should join... Grade: 10
---
Sagrario's Family grade (San Pedro): 9.5

---
Girl (10 yrs): Nueva Alcantara Padel Club - It's very good to help you learn tennis. It's very big. Grade: 9.5
---
Daniel's Family grade (San Pedro): 8.0

---
Boy (11 yrs): It's quite good for learning. The facilities are good. The bar is clean and has lots of food. Bathroom is also clean.
Grade: 8.0

---
Write your own review about the Nueva Alcantara Padel and Tennis Club
Back to top of Nueva Alcantara Padel and Tennis Club
Apr 06, 19 08:07 AM

The Marbella Football Academy - a high-performance Football Camp in Marbella enabling kids from 4 to 16 years of age to develop and excel in football.

Mar 26, 19 02:11 PM

Just a quick tip if your needing a NIE Number in Marbella... I was very happy with my self, read all the websites about getting your own NIE Number in

Mar 26, 19 02:09 PM

I am an enthusiastic and experienced teacher. I taught Biology/Science/Maths in Ireland from 2005 and gained my PGCE in University College Dublin in 2012.