Canyoning in Benahavis
share this page with a friend
Canyoning in Benahavis is one of the funnest things you can do outdoors with the kids, particularly in summer. Benahavis is a village located just 15 minutes from Marbella and offers some of the most spectacular canyons and rivers in Marbella´s very own backyard.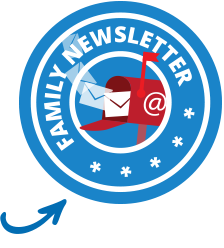 Canyoning, also known as canyoneering, is a sport where you travel in canyons using a variety of techniques that may include other outdoor activities such as walking, scrambling, climbing, jumping, abseiling, river sliding and/or swimming. This is a fun outdoor sportin Marbella that challenges your body to jump, swim and climb.
Benahavis has some spectacular gorges and canyons with natural pools deep enough that you can jump into. The scenery is just breathtaking and the kids will love being in the water for several hours at a time while you enjoy the fact that they are spending time outdoors and getting a full body workout without even realizing it. Our family has been living here for several years before we discovered canyoning in Marbella! This is one of those Costa del Sol sports that you would never think of doing before, but is definitely worth a try.
Canyoning in Benahavis does not require a lot of technique or skill, however make sure that all your children are strong swimmers before going, because they are in the water A LOT! Here are a few tips you should consider before venturing out on your own:

1. The stones are slippery, so make sure you wear comfortable non-slip shoes, such as trainers or tennis shoes that you don´t mind getting wet.
2. Just take things slow if this is your first time and follow any other groups of people if you are unfamiliar with the territory.
3. DO NOT jump into the natural pools without being absolutely sure that the water is deep enough.
4. It is advisable to wear helmets and wetsuits, but not a requirement.
5. If safety is a concern, then we recommend you go canyoning with Team Xtreme, who offer professionals to guide you through the river as well as wetsuits and helmets.
Read our family´s experience canyoning in Benahavis with Team Xtreme. We loved it!
Kristina´s family (Switzerland)
---
Mom: At first I didn't want to go canyoning because I hate being out in the hot sun. However, a big part of it was in the shade and was quite cool.

In July and August the water is very nice and not too cold at all, therefore no need for a wet suit. We did this as a family with no guide and found it quite easy. You just have to be careful and make sure that everyone can swim well, otherwise a life jacket might be a good idea.
---
Dad: Beautiful gorges in a surprisingly breathtaking scenery of waterfalls, natural plunge-pools with crystal water. Great excursion for people looking for some adrenaline, adventure and scenery (in a very soft way though).

Nice rocks and pools to jump in, quiet water stream, lush vegetation which surprises one, knowing it is just 10 mn from the coast. The few "slightly" more difficult passages leads through great gorges (pleasant as in the shade) an old dam and several "river style" paths.

Really fun and thrilling. To us, there is absolutely no need to book for a guide; the only condition is to be a good swimmer as there are a few "longer" strips along the gorges and nowhere to hold.
---
Boy (9 yrs): It was fun. We saw a really nice waterfall and caught a toad.

---
Girl (13 yrs): I enjoyed swimming in the really narrow part of the gorge. The water was a nice green because it was so deep.
---
Girl (11 yrs): The parts I liked the best were at the beginning when we had to go down a rock slide to get into the water and climbing down the rope at the end.
---
Back to top of page
Write your own review about your experience canyoning in Benahavis.