Mc Donalds - Marbella
share this page with a friend
Looking for some familiar food for the kids? Try a Happy Meal at Mc Donalds for the kids or a Big Mac for the older ones. You were there? Please send us your review and grade. We would love to hear from your family!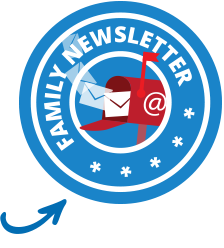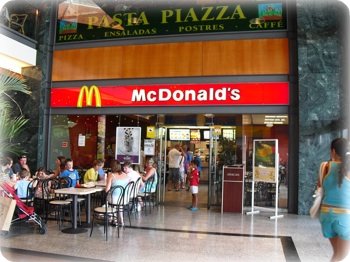 There are four McDonalds in the municipality of Marbella:
Marbella Ojén
Carretera de Ojén, s/n
Marbella La Cañada
Centro Comercial La Cañada Circunvalación de Marbella/Carretera Ojén
Puerto Banús
Complejo Residencial Marina Banús, Local 6.
San Pedro de Alcántara
Centro Comercial La Colonia N-340 S
Website: www.mcdonalds.com MarbellaFamilyFun grade: 8.5
---
Son's evaluation: It is not at all healthy but it has the tastiest food ever. I love the Big Mac and the chicken nuggets and the milkshake and the french fries and the toys... Grade: 9
---
Daughter's evaluation: It is super tasty but unhealthy. I love it. The food looks tasty and tastes tasty. They also have some healthy things like yoghurts and tomatoes. Grade: 9
---
Mom's evaluation: I'm happy to see my kids' evaluation with a healthy note to it. But I have to admit, a good burger every now and then is great and with Mc Donald´s you know exactly what to expect, so there are no surprises.

It's always fun to see what McDonald's restaurants offer abroad. The ones here offer gazpacho (cold Spanish tomato soup), so if you fancy something Spanish you can still get it at McDonald's.

The kid park in the San Pedro branch and the one at the Ojén exit is particularly useful if you have a baby and a toddler and need the little ones to have a run while you take care of your baby. As usual, you will find high chairs and plenty of noise at Mc Donald´s. Grade: 8
---
Dad's evaluation: No surprise there. You know what you get! The kids are always happy. Our favourite is the one in San Pedro. The restaurants in San Pedro and on the carretera de Ojen have a playpark for smaller children. Grade: 8
---
Lola's family grade(Nueva Andalucia): 6.0
---
Girl (9 yrs): Mc Donalds is ok, it is not my favourite, but I like the chicken mcnuggets and the chips the best. Grade: 6.0
---
Jessica's Family grade (San Pedro): 7.0

---
Girl (11 yrs): The food is very nice but it can be a bit salty. Grade: 7.0
---
Lewis' Family grade (Nueva Andalucia): 8.0

---
Boy (11 yrs): It's a good fast food place. And the food is good. My favourite hamburger is the quarto de libre. Grade: 8.0

---
Back to top of Mc Donalds - Marbella
Apr 06, 19 08:07 AM

The Marbella Football Academy - a high-performance Football Camp in Marbella enabling kids from 4 to 16 years of age to develop and excel in football.

Mar 26, 19 02:11 PM

Just a quick tip if your needing a NIE Number in Marbella... I was very happy with my self, read all the websites about getting your own NIE Number in

Mar 26, 19 02:09 PM

I am an enthusiastic and experienced teacher. I taught Biology/Science/Maths in Ireland from 2005 and gained my PGCE in University College Dublin in 2012.