Marbella Paraiso Football Club
share this page with a friend
Discover Marbella Paraiso FC, one of the newest football academies on the Costa. You play in the club? Please send us your evaluation and grade. We would love to hear from your family!
Founded in 2003, the club is now composed of about 85 children aged 5 to 13 competing in six leagues at the local and federal levels. It encourages, develops potential and opens the doors of success for children interested in improving their football skills. The main objective is that children have fun, learn, compete honestly and receive a complete and thorough education. 
Stadium: Santa Maria Las Chapas - Take exit Elviria on N-340
Website: www.marbellaparaiso.com
MarbellaFamilyFun grade: 9.6
Son's evaluation: I think Marbella Paraiso is a very good football club. The trainers are very nice and have a lot of experience. The pitch is filled with astroturf but that does not really bother me. (February 2009) Grade: 9.0

Daughter's evaluation: Grade: 

Mom's evaluation: I have always been pleased with Marbella Paraiso football team. My son came to this team with hardly any skills at all and was quite intimidated in the beginning. Even though he was only six years old all the other kids had been playing soccer regularly for a much longer time and obviously were much better. The coaches were very sweet to him in the beginning when he was hesitant about joining. They encouraged him to just sit out and watch. I could see my son´s eyes get bigger with excitement as he watched them practice and he finally overcame his shyness and joined after a couple of days of just watching. He has grown to become an important player on the team and has shown phenomenal improvement. I was so pleased that the coaches weren´t bullying him to do better or threatening him that winning was all that was important. The coaches have a great way of finding that balance of pushing the kids to do their best, yet not go overboard and scream at the them and make them feel horrible or responsible personally if a game hasn´t gone so well. The kids are praised when need to be praised yet not in an excessive way where it loses its value. They know if they haven´t done well and the coaches make it clear without rubbing it in. Winning and losing is clearly thanks to (or because of) the whole team and that´s what playing together is all about. I like the skills that children learn in team sports - support, teamwork, learning how to cooperate with others, sharing, and the list goes on and on. So far the teams have always done extremely well in the league and we´re very satisfied with the results. The parents on the team are also very supportive and get along well. There are Spanish, English, American, Argentinian, French and more. Everyone manages to find a common language and are always out there supporting their children. Grade: 10 

Dad's evaluation: Our son has been training in this club since he was 6 years old. His trainers over the years (Simone, Paco, Steve and Tommy) have all been professional players and have taught him great skills and vision in a fun, friendly, yet competitive atmosphere. The football pitch at Las Chapas is one of the best in the area for kids' football. The interaction between all the parents and children is very enjoyable. This is a great club. (February 2009) Grade: 10

Family (from Marbella) grade: 4.0

Boy:(11 yrs) alright, bad trainer in alevines b team (April 2009) Grade: 4.0
Back to top of Marbella Paraiso CF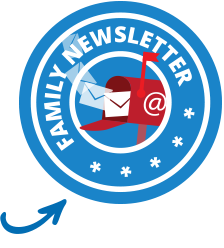 Apr 06, 19 08:07 AM

The Marbella Football Academy - a high-performance Football Camp in Marbella enabling kids from 4 to 16 years of age to develop and excel in football.

Mar 26, 19 02:11 PM

Just a quick tip if your needing a NIE Number in Marbella... I was very happy with my self, read all the websites about getting your own NIE Number in

Mar 26, 19 02:09 PM

I am an enthusiastic and experienced teacher. I taught Biology/Science/Maths in Ireland from 2005 and gained my PGCE in University College Dublin in 2012.