Tarifa
Marbella Family Fun

>
Marbella Excursions
> Tarifa
share this page with a friend
Take the day off and discover Tarifa. You won't regret it! Click on any link below to get detailed reviews. If you find these useful, please share your own experiences about these activities or new ones. We would love to hear from your family!
Beaches | Restaurants | Adventure | Lodging | Cultural

Tarifa is the world's most popular place for windsurfing, kitesurfing, surfing... basically any sport that involves the wind. This is because it is Europes most southern point where the Mediterranean sea meets the Atlantic Ocean and the "Levante" wind meets the "Poniente" wind.  The long white beaches go on forever and if you drive along the coast you will find several amazing spots with white sand and dunes that meet with the town of Cadiz, this is all the area of Costa de la Luz, below you will find a list of these beaches. 
The town is a lovely little unspoilt home to the Moorish castle of Guzman el bueno and fort overlooking the views to Morocco which is only a 45 minute boat trip away. The narrow cobbled streets, tumbling jasmine and beautiful wrought-iron rejas make the old town a charming place for a stroll. Of course the fish and seafood is absolutely amazing and very fresh. One of the most popular dishes is the blue-fined tuna that is  served between March and June.
If you are not really one for wet and wild, then you might like to know this is Europe's leading area for whale watching. 
tarifa Beaches
tarifa Restaurants
tarifa Adventure
tarifa Lodging
tarifa Cultural
Tarifa is sometimes credited with being the origin of the word "tariff", since it was the first port in history to charge merchants for the use of its docks, but other sources point to the Arabic word ta'rïf, as the origin. The name "Tarifa" itself is derived from the name of the Berber warrior, Tarif ibn Malik.
Tarifa features a Mediterranean climate with Oceanic influences, with warm summers, although night time can be slightly cooler, especially when it's very windy and very mild winters. Rain is concentrated in winter, with the summers being largely dry. 

Have a Great Story About Tarifa?
Do you have a great story about this? Share it!
What Other Visitors Have Said About Tarifa
Click below to see contributions from other visitors to this page...

How are Marbella beaches?

Is it sunny? Is it clean? Are there long chairs? Is there a resort close by?
Day excursion from Marbella to Tarifa

Good Morning, Me and my friend are going to come in Marbella in July for a week, we would like to know how we can go to Tarifa for a day, if is it possible …
Family Friendly hotel in Cadiz

I'm looking for a hotel to go to next weekend around Cadiz. It will be me, my partner and our 2 year old daughter. It would have to be a family friendly …
Back to top 
Other things to do outside and near this area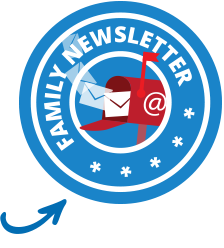 Apr 06, 19 08:07 AM

The Marbella Football Academy - a high-performance Football Camp in Marbella enabling kids from 4 to 16 years of age to develop and excel in football.

Mar 26, 19 02:11 PM

Just a quick tip if your needing a NIE Number in Marbella... I was very happy with my self, read all the websites about getting your own NIE Number in

Mar 26, 19 02:09 PM

I am an enthusiastic and experienced teacher. I taught Biology/Science/Maths in Ireland from 2005 and gained my PGCE in University College Dublin in 2012.