Fuengirola Beaches
share this page with a friend
Fuengirola beaches are some of the finest on the Costa del Sol. You were there? Please send us your review and grade. We would love to hear from your family!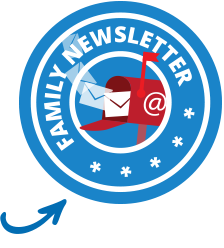 Fuengirola beaches have designated areas for volleyball, windsurfing and other watersports. They all have showers, tranquil waters and are easily accessible.
For all central beaches take the exit Fuengirola/Los Boliches off the A-7 highway and head toward the sea. In the recent past the beaches have all received the European blue flag for cleanliness.
Make sure to make time for lunch at a typical Spanish chiringuito (beach bar/restaurant) that is located right on the sand.
There are eight main beaches in Fuengirola:
Fuengirola beach
Very central beach, 1000 m long and 30 m wide, with fine golden sand.
Las Gaviotas beach
A small 650m long 40 meter wide beach in the center with fine but dark sand. This beach is suitable for the handicapped offering reserved parking. There are three chiringuitos.
Los Boliches beach
Central beach, 900 m long and 50 m wide, with fine but dark sand. One of the widest beaches in Fuengirola, it has sports equipment and six chiringuitos.
San Francisco beach
A small 700m long 30 meter wide central beach with fine but dark sand. This beach is ideal for families as it has very shallow water. There are four chiringuitos.
Santa Amalia beach
Central beach, 650 m long and 25 m wide, with fine golden sand and three chiringuitos.
Torreblanca beach
This 750m long 30 meter wide beach is located further east of Fuengirola center. It has fine but dark sand, two chiringuitos and is known for its beautiful views.
Carvajal beach
This is the longest beach in Fuengirola at 1200 m long and 20 m wide with fine but dark sand. There are six chiringuitos at this beach which is known to have a youthful atmosphere.
Ejido-Castillo beach
This 800m long 50 meter wide beach is located one kilometer to the west of Fuengirola center. It has fine but dark sand and is known to be quieter than the other beaches in Fuengirola. Take the exit at the Sohail Castle off the A-7 highway. There are two chiringuitos.
Mona´s family grade: 8.0

---
Mom:Sometimes we go to the beach by the castillo Sohail or to a beach called El Faro (which is close to the Club la Costa.) The beach by the castillo is nice, the only thing is that it get quite deep quite suddenly. So, when you are with children you always need to be aware. It is a clean beach, and the drive the tractor there every day to turn the sand. There are lots of nice Chiringuitos. In the winter they put up these shields for the wind (don't know what they are called in English.) The beach walk in itself is a nice walk, run or cycle.
The El Faro beach is better, and there are lots of nice shells and rocks to collect there. There is not an entrance to the road from the beach, you have go through a tunnel, under the N-340 to the other side. Here you have parking, and usually there is spaces there. Here there is also a Chiringuito. (August 2009) Grade: 8.0
---
Back to top of Fuengirola beaches
Return to Marbella Beaches